Penn State football: Manny Diaz is finally getting the respect he deserves
Penn State football defensive coordinator Manny Diaz is finally getting the national praise and attention that he deserves.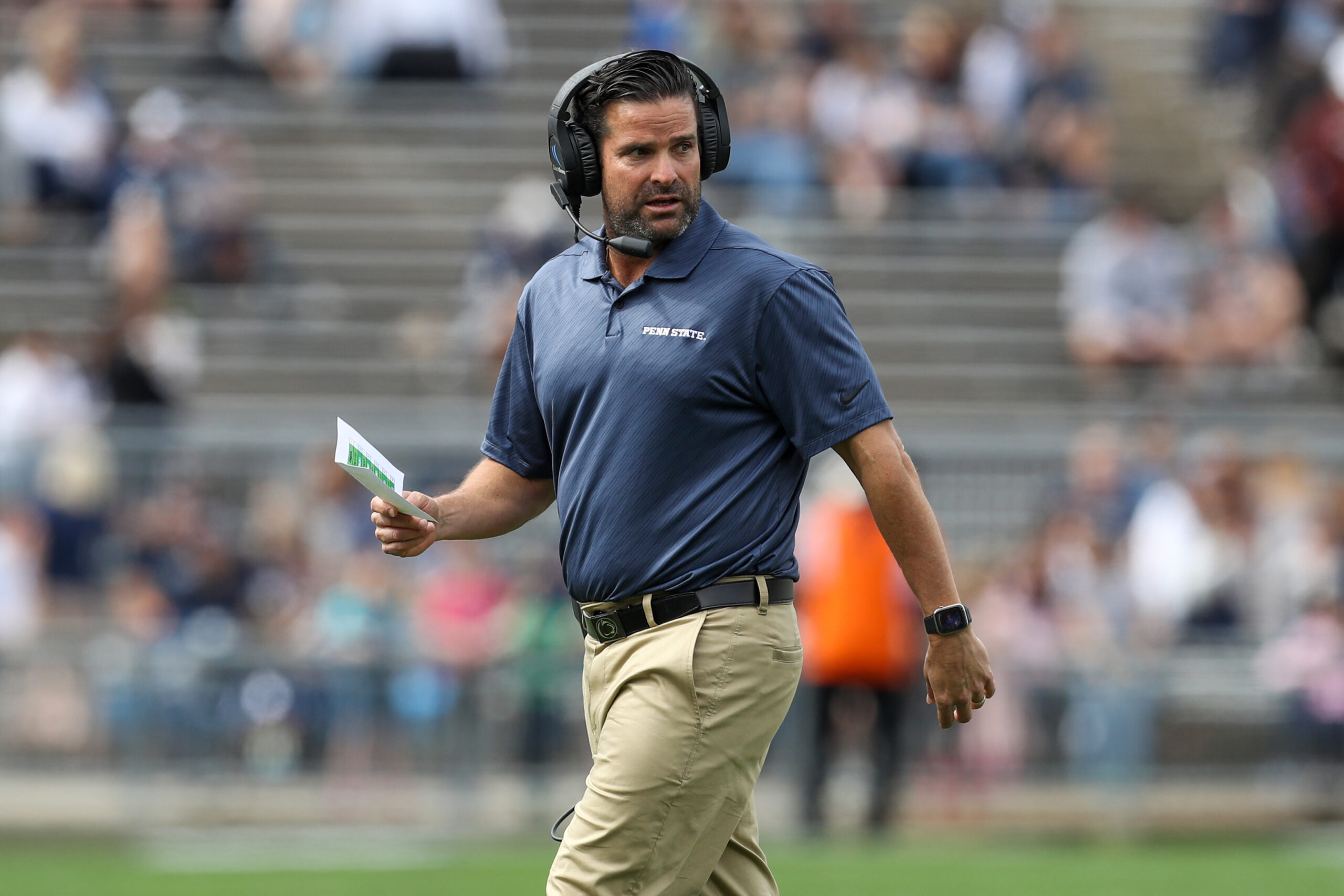 The Manny Diaz era of Penn State football started hot with the Nittany Lions going 11-2 and winning the Rose Bowl last season. Despite some thinking the Diaz hire would not pan out for James Franklin and his staff, the opposite has been true thus far in his young tenure as the Nittany Lions' defensive coordinator.
This week, Pro Football Focus released its top 10 defensive play callers in college football right now; Penn State football DC Manny Diaz broke the top-5 on this exclusive list.
Manny Diaz breaks top-5 on PFF top 10 defensive coordinators list
Before joining Penn State, Manny Diaz had a brief and, frankly, underwhelming tenure as the head coach of the Miami Hurricanes. While Diaz's teams were never terrible and consistently qualified for bowl games, they fell short of their preseason goals on a yearly basis. His most successful season as head coach came in 2020 when the Hurricanes finished 8-3 overall and ranked No. 22 in the post-season polls, marking Miami's only ranked finish since 2018.
When Diaz was initially hired as Penn State's new defensive coordinator, many people criticized James Franklin and his staff. At the time, the Nittany Lions were going through a challenging 7-6 season, and Diaz had just been fired from Miami after only three seasons as head coach. Adding to the skepticism, Miami led the NCAA in missed tackles that year, fueling the criticism and jokes aimed at Penn State football.
However, in 2022, Manny Diaz proved that he is still one of the best defensive minds in college football. His defense performed exceptionally well throughout the season, with only two slip-ups against CFP teams: Michigan and Ohio State. Aside from those games, the highest point total scored against Penn State's defense was in the Rose Bowl when Utah scored a garbage-time touchdown, resulting in a 35-21 final score.
In Pro Football Focus's rankings, Manny Diaz is listed as the fourth-best defensive coordinator in the nation. Additionally, he holds the fourth spot among Big Ten defensive coordinators, as all of the top four play-callers on the list are from the Big Ten.
Bigger and better in 2023?
Despite the success of Penn State football last year, it feels like there is still a wealth of untapped potential in State College at the moment. This upcoming fall, many experts predict that the Nittany Lions will return with a 10-2 record and earn another appearance in a New Year's Six game. However, there are also projections of an 11-1 season, which would likely secure their first-ever College Football Playoff berth.
To contend for the Big Ten title and beyond, Penn State will heavily rely on its outstanding defense. In 2023, the team boasts one of the best defensive coaches in the country and an exceptional defensive unit to match. This season may present the Lions' best opportunity to make a significant postseason run in quite some time.
---
---
Thank you for reading Basic Blues Nation. Please follow us on Facebook and Twitter for the latest news and insights on your favorite Penn State athletics. For feedback, questions, concerns, or to apply for a writing position, please email us at [email protected] or direct message us on our social media. It's due to your support that we can become one of the market's fastest-growing Penn State sports outlets!