Penn State football: The up-and-down story of Sean Clifford is thrilling
The relationship between Penn State football and veteran quarterback Sean Clifford was interesting, but it was thrilling just the same.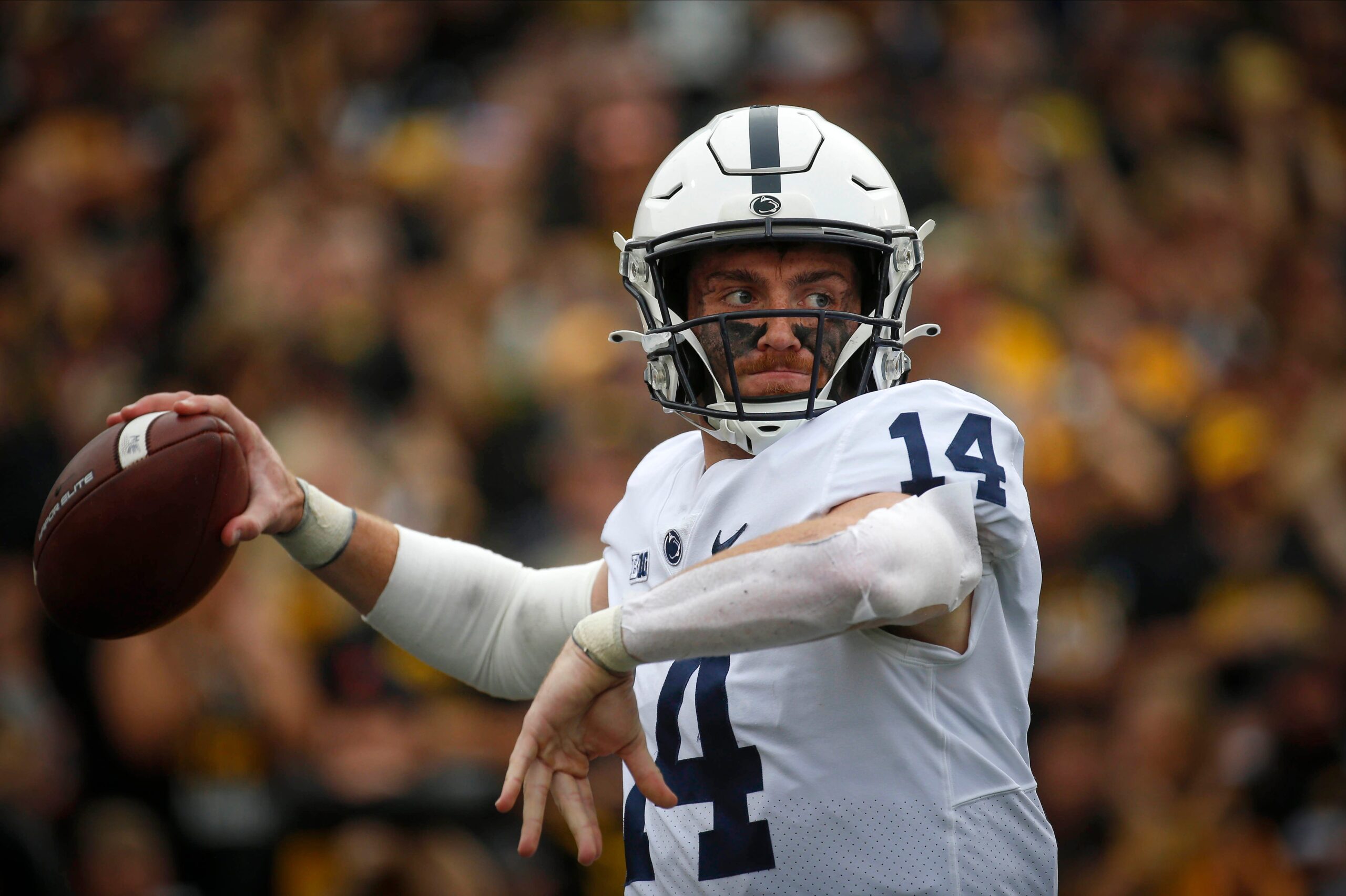 In the last four seasons, Penn State football fans have experienced a rollercoaster ride with Sean Clifford as the team's starting quarterback. As a veteran play-caller, Clifford had his share of highs and lows, but his story with the Nittany Lions is undeniably captivating.
From commanding the offense to facing setbacks, Clifford's tenure as Penn State's quarterback was been eventful, to say the least. Despite a few disappointments, his performances also delivered thrilling moments that kept fans on the edge of their seats; the story of Sean Clifford and Nittany Lion football is a compelling one, with both triumphs and tribulations that will be remembered for years to come.
Penn State football and its relationship with 6-year QB Sean Clifford
In 2018, the Penn State football team witnessed the debut of redshirt freshman Sean Clifford, who entered the game in relief of the then-starting quarterback, Trace McSorley. Remarkably, Clifford threw a touchdown pass on his first-ever college attempt, making an instant impact.
Fast forward to his final throw at Beaver Stadium, and Clifford replicated his debut success with another touchdown pass to the endzone. The space between these two touchdown passes encapsulates a vast array of experiences, including exhilarating victories, devastating defeats, and everything in between.
The thrilling, sometimes frustrating, highs and lows of Sean Clifford and Penn State football
Sean Clifford's tenure as the starting quarterback for Penn State football witnessed some significant seasons, including 2019 and 2022, where the Nittany Lions achieved an impressive record of 11 wins, a New Year's Six trophy, and a top-10 ranking. However, for the other two years that Clifford led the team, Penn State finished no better than 7-6 overall and remained unranked.
The 2020 season was particularly challenging for Penn State, as they experienced their first losing season in nearly two decades. Clifford struggled with 16 touchdowns and nine interceptions in Penn State's 4-5 finish, which included the worst start in the team's history with a 0-5 record. Moreover, Clifford was periodically replaced by then-backup quarterback Will Levis, who was picked in the second round of the 2023 NFL Draft.
During Clifford's time as the starting quarterback, Penn State football had a binary performance record; either they had a great season, or they were forgettable. There was little in-between in State College since 2019, as the highs were high, and the lows were low.
Undoubtedly a Penn State football legend
Sean Clifford, the six-year veteran of Penn State football, undoubtedly left his mark on the program by holding every career passing record at the school. He ended his college career with a triumphant Rose Bowl victory, further cementing his status as a legend in the Blue and White.
However, Clifford's journey did not end there. In a surprising turn of events, he was drafted by the Green Bay Packers with the 149th pick in the 2023 NFL Draft. Many did not expect Clifford to be selected, especially not in the top 150 picks. Nonetheless, he now has the chance to compete for a starting spot in the NFL.
Happy Valley ? Green Bay ? #WeAre | #GoPackGo pic.twitter.com/BuFyWWfoLV

— Penn State Football (@PennStateFball) May 1, 2023
Despite his moments of brilliance at Penn State, Clifford's consistency was a concern. Nevertheless, given the Packers' uncertainty around Jordan Love, Clifford has a genuine opportunity to prove himself at the professional level. While it may be unlikely, it would not be a complete shock to see Clifford emerge as an NFL-ready quarterback for the Packers.
Ultimately, all Sean Clifford wanted was an opportunity to prove himself, and he now has that chance. His journey from Penn State to the NFL is a testament to his resilience and determination, and the football world will be watching closely to see how he fares in Green Bay.
---
---
Thank you for reading Basic Blues Nation. Please follow us on Facebook and Twitter for the latest news and insights on your favorite Penn State athletics. For feedback, questions, concerns, or to apply for a writing position, please email us at [email protected] or direct message us on our social media. It's due to your support that we can become one of the market's fastest-growing Penn State sports outlets!