Trace McSorley Addresses Penn State Board of Trustees Controversy
The former Penn State QB has now been pulled into the Board of Trustees drama.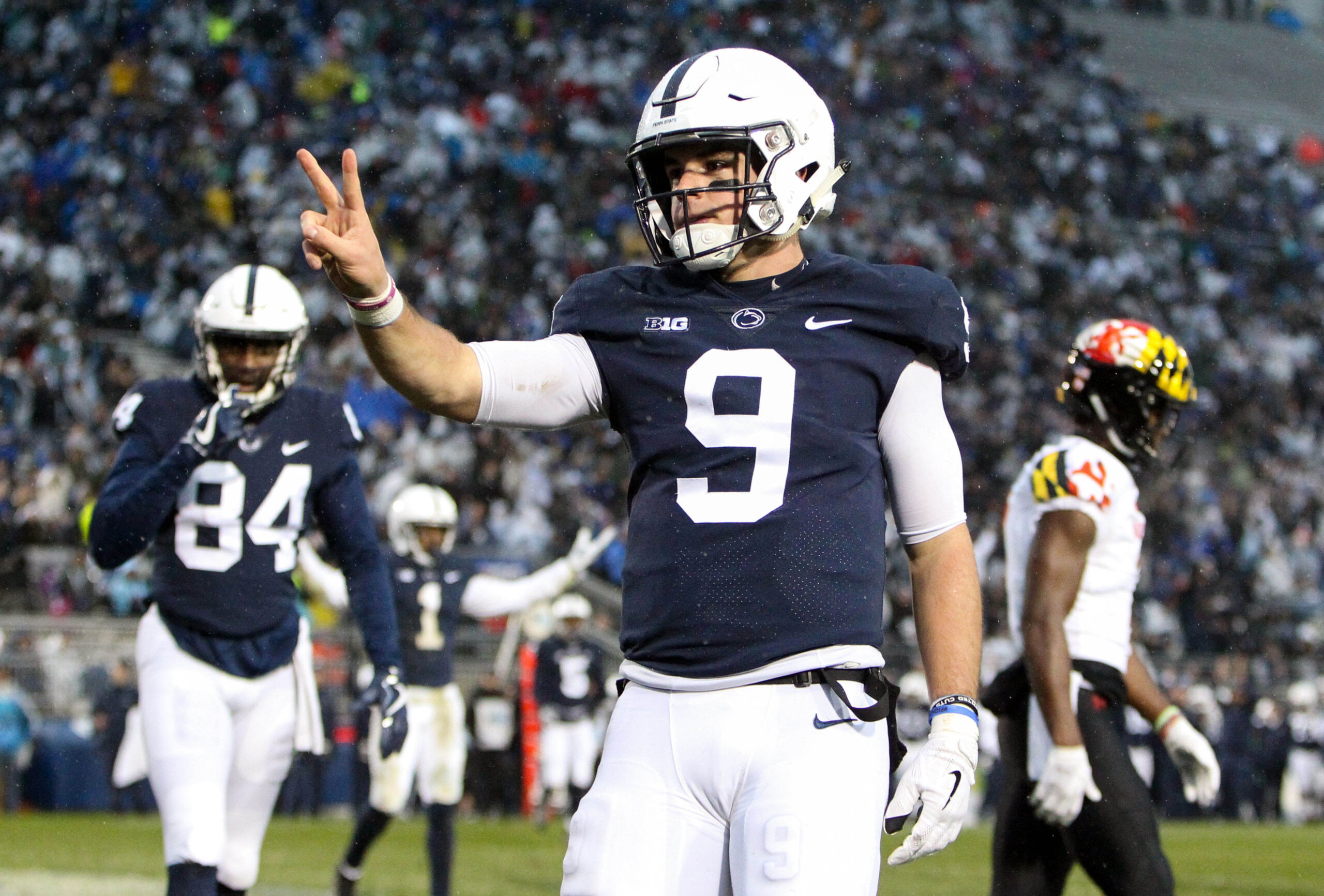 This week, it felt like a little political gamesmanship crept north from Washington, D.C. to Happy Valley. The upcoming Penn State Board of Trustees election has garnered increased attention among alumni and fans after basketball coach Micah Shrewsberry's departure. But on Thursday, the saga took yet another turn as former Penn State quarterback Trace McSorley was brought into the fray.
Athletics and NIL take center stage in Penn State Board of Trustees election
NIL has become an extremely hot topic of conversation in the Penn State community since Micah Shrewsberry left to become the next head basketball coach at Notre Dame on March 22. In the lead-up and aftermath of Shrewsberry's exit, it became clear that the NIL apparatus for the basketball program was one of the worst in the Big Ten.
The situation exploded when Jay Paterno, a current Penn State Board of Trustees member, rebuked these claims and advocated for the strength of Penn State's NIL program on social media. Paterno's comments were quickly blasted by former football letterman Michael Mauti. Mauti not only disputed Paterno's claims of support for Penn State basketball's NIL initiatives but also attacked a select group of alumni and trustees who he feels have been undermining Penn State athletics.
The dispute has now fully engulfed the upcoming Penn State Board of Trustees election, which begins on April 10. Earlier this week, another former football letterman — and current Penn State Board of Trustees member — Brandon Short, came out strongly against several alumni-elected trustees who he believes "have been working to undermine our athletic department."
Trace McSorley addresses Penn State Board of Trustees controversy
Now, the debate has pulled in former Penn State and current Arizona Cardinals quarterback Trace McSorley. McSorley has recently received considerable attention in Penn State circles following his wedding last month. Earlier this week, a photo from the wedding showed up on Facebook next to a picture of McSorley appearing to don a pin supporting several Board of Trustees members up for re-election.
The image in question, which has been circulating on Facebook for the past few days, ahead of Penn State's Board of Trustees election. pic.twitter.com/DUx7D54QPI

— Nate Bauer (@NateBauerBWI) April 6, 2023
However, it now appears that this image of Trace McSorley may have been taken out of context. On Thursday, McSorley took to his Twitter to clarify the situation. "It's been brought to my attention that there's a picture of me wearing a button supporting candidates up for re-election with the Penn State Board of Trustees," McSorley wrote. "The use of this image as my endorsement was done without my permission, and I am not endorsing any candidates for Board of Trustees."
— Trace McSorley (@McSorley_IX) April 6, 2023
While McSorley stated he is not entering any endorsements for the upcoming Board of Trustees election by name, he did make it clear that James Franklin and those who back the Penn State football program have his full support. "One thing I do endorse is supporting those candidates who are in full support of Coach Franklin and Penn State Football," he continued. "I wholeheartedly support and back Coach Franklin and what he is working to accomplish at Penn State 1000%. Coach Franklin has been excellent both on and off the field and has portrayed 'Success with Honor' through every turn of his career at Penn State."
McSorley concluded by expressing that he believes James Franklin has the best interests of the entire university at heart and that Franklin can "lead our beloved program to great heights while continuing to bring excellence and pride to our university."
---
---
Thank you for reading Basic Blues Nation. Please follow us on Facebook and Twitter for the latest news and insights on your favorite Penn State athletics. For feedback, questions, concerns, or to apply for a writing position, please email us at [email protected] or direct message us on our social media. It's due to your support that we can become one of the market's fastest-growing Penn State sports outlets!