One key metric puts Penn State football among 2023 national title contenders
Will recent history hold true for Penn State football this season?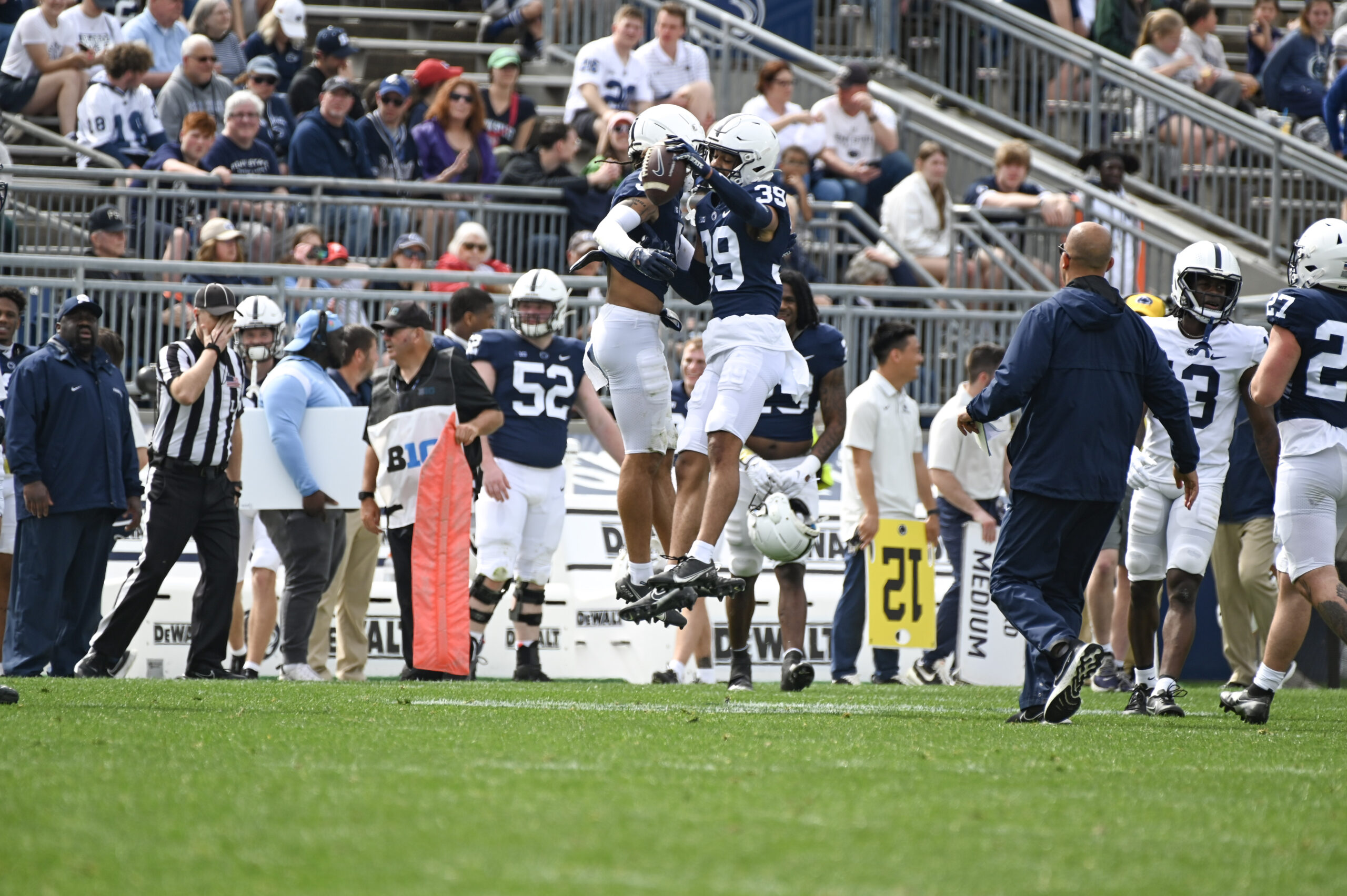 We're now firmly into May, which means the college football news cycle has slowed considerably. Now, there's plenty of time to think about (or overthink) the upcoming 2023 season. Over the coming months, fans and analysts alike will make predictions for outcomes this fall. Some of these predictions will be backed by science, while others will be based more on gut and feel. However, recently 247Sport's Josh Pate claims to have identified a way to determine this year's national champion. This metric, which relates to the NFL Draft, indicates that Penn State football can be a 2023 national title contender.
Key NFL Draft stat says Penn State football is a 2023 national title contender
It's an obvious statement, but it takes elite talent to win the College Football Playoff. But recently, Josh Pate, host of the widely popular Youtube show Late Kick, detailed the correlation between the CFP and one of the premier evaluations of football talent, the NFL Draft.
According to Pate, 14 of the last 16 CFP teams followed their playoff appearance by being among the top five teams with the most players selected in the ensuing NFL Draft. Even TCU, who made an improbable run to the national championship last season, had eight players selected in last month's draft, which was the third most in the country. Further, the previous six national champions have had the most first-round picks in the NFL Drafts that followed their title year.
Pate then used this trend in an attempt to project the national title race for the 2023 season. The Late Kick staff averaged the available 2024 NFL mock drafts to determine which teams have the most projected first-round picks. Currently, Ohio State leads the way with an average of five total first-round selections, while Alabama comes in second with an average of three picks. However, Penn State is tied for third with Texas and Washington, with an average of 2.3 projected first-round picks in the 2024 NFL Draft.
How much weight can be put into this model?
By this model, Ohio State is the clear frontrunner to win the national championship next season. However, if the trend holds for another year, then Penn State football is firmly among the 2023 CFP, and even national title, contenders.
While this metric is compelling, comparing NFL talent with college football success isn't an exact science. Pate noted that five of the top eight teams with the most NFL Draft picks over the last four years have had at least one losing season. This includes Penn State, who came in sixth on Pate's list.
In addition, it's also important to note that this trend likely has some "chicken or egg" phenomena associated with it. Currently, Olu Fashanu, Kalen King, and Chop Robinson are the three Nittany Lions most commonly listed as prospective first-round picks next year. But if Penn State was to make a CFP run in 2023, it likely would have several players with standout seasons, which could increase the odds of more NFL Draft selections. With a solid season, Penn State could break the program's record for the most players selected in a single draft, which currently sits at eight in the 2022 draft.
So, am I buying my tickets for the 2024 national championship game? No, not yet. But this metric does highlight the level of talent that the Penn State roster returns and the level of expectation that goes along with that talent. But only time will tell if the "science" will hold for Penn State football this year.
---
---
Thank you for reading Basic Blues Nation. Please follow us on Facebook and Twitter for the latest news and insights on your favorite Penn State athletics. For feedback, questions, concerns, or to apply for a writing position, please email us at [email protected] or direct message us on our social media. It's due to your support that we can become one of the market's fastest-growing Penn State sports outlets!