Major analyst claims Penn State could explode like LSU did in 2019
Can the Nittany Lions be the next 2019 LSU team and explode in 2023?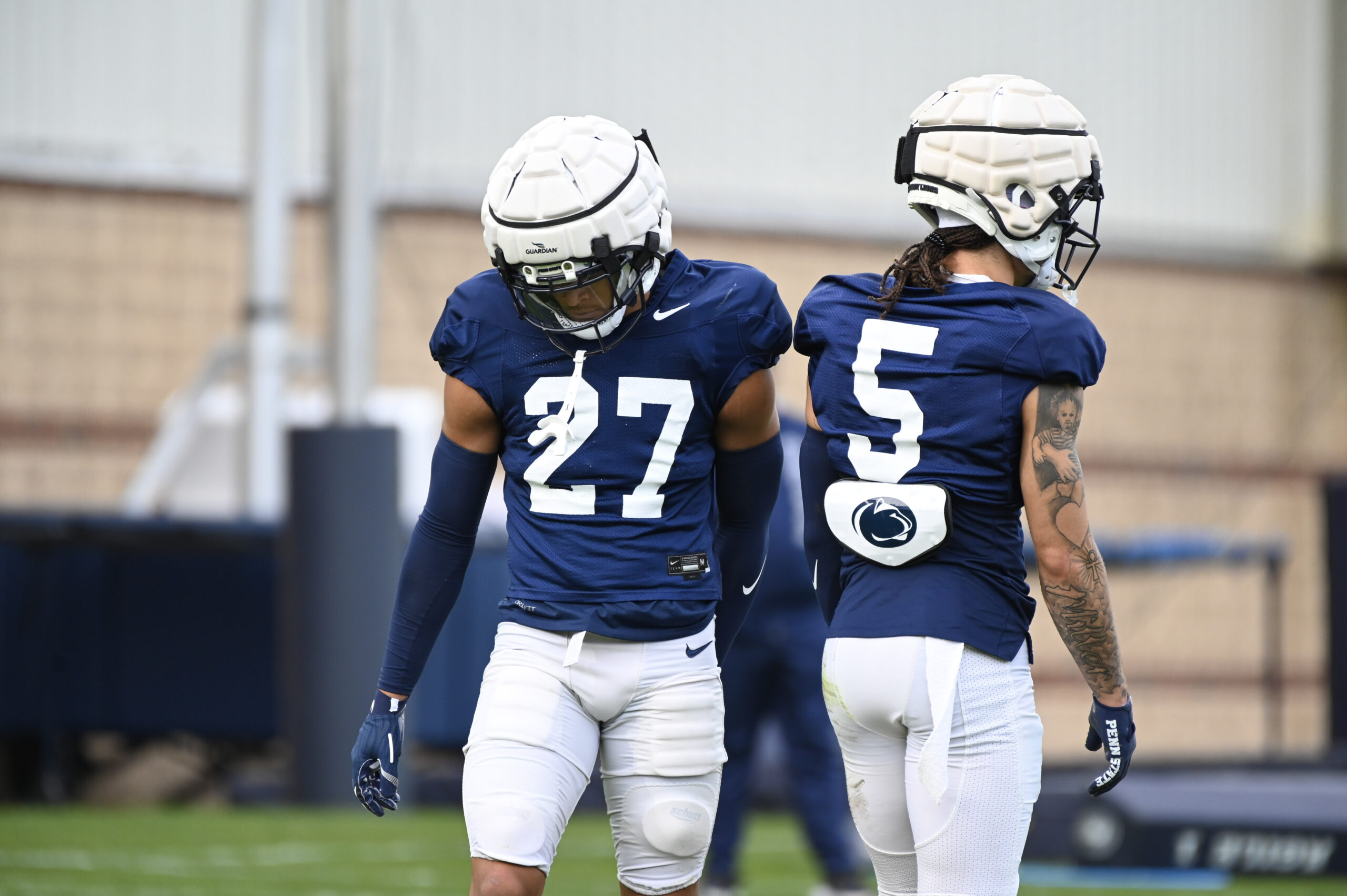 The 2019 LSU football team is one of the most iconic national championship teams in the sport of college football — it has had a significant influence over the landscape of the sport. It is widely regarded as one of (if not THE) best teams of all time. Now, heading into 2023, major college football analyst Josh Pate thinks there could be a new LSU: the Penn State Nittany Lions. Could fans be in store for a Penn State national title run this fall?
Penn State national title run could make sense, but many unknowns exist
The Nittany Lions had a down year in 2021, going 7-5 before losing the Outback Bowl to Arkansas, yet snapped back in 2022 with an 11-2 season and Rose Bowl win. For the fourth time in the past six full seasons, James Franklin led his Nittany Lions to a top-10 finish and major postseason hardware, not to mention getting the team back on track toward making a run at the College Football Playoff. With a loaded roster and a lot of returning talent this fall, a Penn State national title run could be in the cards, and that seems to be around where the expectations are for the Nittany Lions right now.
Josh Pate — perhaps the most influential voice in college football — recently visited Penn State's practice on Tuesday, and he is already singing the Lions' praises.
Josh pate: PSU might be the new LSU
Thursday morning, Josh Pate was on the Dusty and Danny in the Morning Show. Here is what he had to say about the 2023 Penn State football team.
"I think [Penn State] is winning that battle for the first time," Josh Pate said about Penn State's relationship with NIL. "I think the tables have turned and they have got the momentum, so I think of Penn State as a program the same way I though of LSU in that 2019 season, and what it did to LSU. Penn State is the kind of program that could explode like that — Penn State is already a big deal, a massive deal … but if they go to the playoff this year, or God forbid, if they win a national championship this year … all of a sudden you've got Penn State folks out the woodwork who were maybe a little bit disassociated from the brand. All of a sudden they are back, and Penn State is a coast-to-coast name. [Penn State] is a program that is very close to making that happen."
Like many significant analysts, Josh Pate thinks the Penn State football program is a sleeping giant. While Penn State is already considered a top 10 program, it only takes one year for the Nittany Lions to establish themselves among the nation's top 3-4 programs and compete for national titles annually as Ohio State does. If Penn State football can claim a 2019 LSU-like season, the Nittany Lions will be partying like it's 1986 for quite some time.
---
---
Thank you for reading Basic Blues Nation. Please follow us on Facebook and Twitter for the latest news and insights on your favorite Penn State athletics. For feedback, questions, concerns, or to apply for a writing position, please email us at [email protected] or direct message us on our social media. It is due to your support that we can become one of the market's fastest-growing Penn State sports outlets!