Penn State coach Terry Smith is '200%' confident in his defensive backs
Penn State's defensive backs coach recently broke down who is standing out in his DB room and more.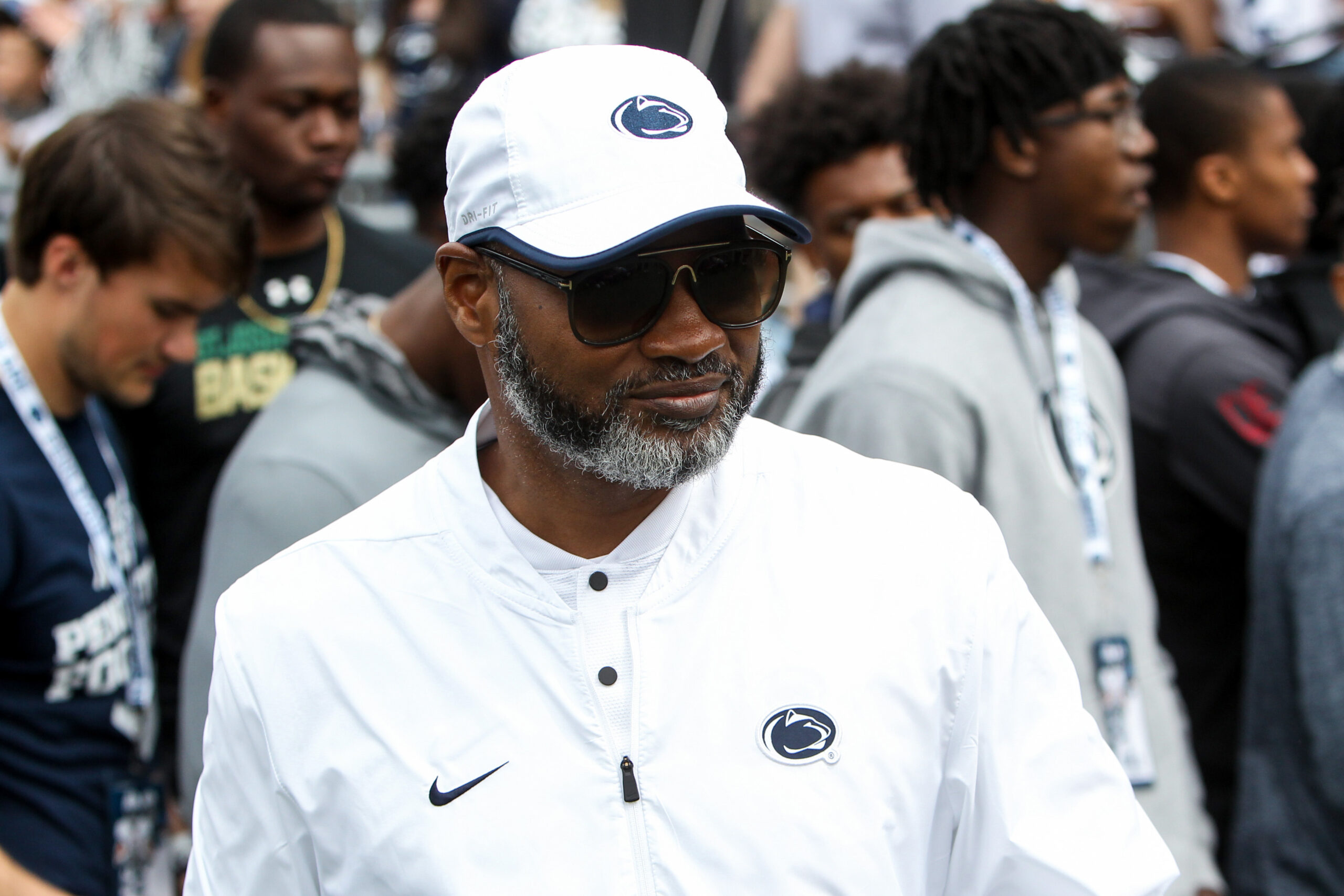 STATE COLLEGE, Pa. — The Nittany Lions are losing Joey Porter Jr., their top defensive back from a season ago, to the NFL Draft later this month. Still, long-time Penn State football defensive backs coach Terry Smith is not worried about his defensive backfield; in fact, Coach Smith claims he is '200%' confident heading into a season full of massive expectations for his team this fall.
Penn State football is losing a top guy, but is still looking sharp
Despite losing the team's top cornerback from 2022, Joey Porter Jr., Penn State football appears to be in good shape when it comes to the defensive backfield. Most notably, the Nittany Lions have a new CB1 heading into the new season this fall: Kalen King, who has already been named a preseason All-American and pinned as one of the top defensive backs in the nation ahead of the 2023 season.
On Tuesday, Penn State defensive backs coach Terry Smith — one of the longest-tenured coaches within the Penn State football program — got a chance to comment on his new-look defensive backfield and his confidence level in these players.
Defensive backs coach Terry Smith comments on his DB room ahead of the Blue-White game
On Tuesday, just a few days before Penn State's Blue-White spring game this Saturday, Penn State football defensive backs coach Terry Smith was able to speak on his defensive backfield and more.
"200%." Terry Smith said when asked about his confidence level in this year's defensive back room. "You saw what happened in the Rose Bowl (when Penn State was without Joey Porter Jr.). Joey [Porter] is a tremendous loss, but our job is to replace him and move forward and get better. I think we have an opportunity to be better in the room. Obviously Kalen King is coming back — he has had a tremendous spring; he is completely dominating, he is taking huge strides to get even better.
"Johnny Dixon — who stepped into the last portion of the season and the Rose Bowl — he has had a tremendous spring. Those two guys are playing at an elite level; they're playing at a different level than everyone else … from Daequan Hardy to Cam Miller and Storm Duck, those three guys are having great springs as well. So the five of those guys are going to carry us through this season."
This Saturday, Penn State football fans will get their first look at defensive backs coach Terry Smith and his squad of high-caliber defensive backs in action for the first time since the Rose Bowl on January 2nd. The annual Penn State Blue-White game will kickoff at 2:00PM (EST) at Beaver Stadium.
---
---
Thank you for reading Basic Blues Nation; we are proud to be a student and alumni-owned and operated media outlet covering all things Penn State athletics! Please follow us on Facebook and Twitter for the latest news and insights on your favorite Penn State teams. For feedback, questions, concerns, or to apply for a writing position, please email us at [email protected] or direct message us on our social media. It's due to your support that we can become one of the market's fastest-growing Penn State sports outlets!