Penn State's national title hopes take a back seat to the '1-0 mentality'
James Franklin emphasizes his infamous '1-0 mentality' over his team's national title-caliber expectations.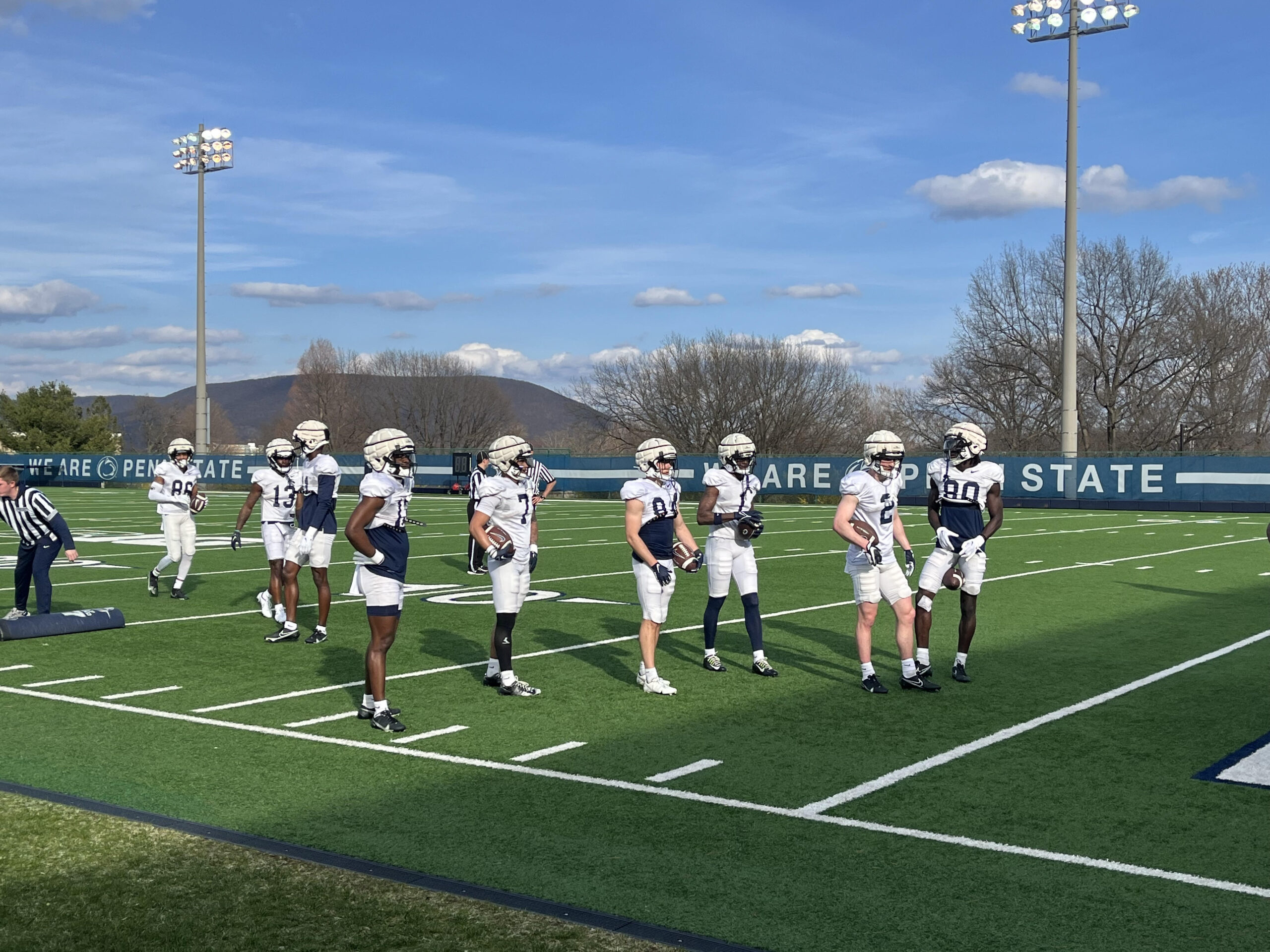 STATE COLLEGE, Pa. — Per usual, the Nittany Lions had their weekly media availability on Tuesday evening, where a number of top coaches and players on the 2023 roster had a chance to discuss the upcoming season. While many of the Penn State football players we spoke with on Tuesday listed a national title as their goal for 2023, head football coach James Franklin states that the team's focus needs to only be on what is in front of them.
With massive expectations on their shoulders heading into this fall, Penn State football cannot afford to look ahead — all that matters is getting better each day during spring and overcoming the West Virginia Mountaineers on September 2nd to open the season.
Head football coach James Franklin knows that focus is key
When head football coach James Franklin took over in 2014, the Penn State football program was, frankly, a mess. The Lions were under heavy NCAA sanctions, and through his first two seasons, only won 14 of their 26 games. Still, in 2016 — the first year back from sanctions — Penn State climbed back to its place at the top of the sport, compiling 11 wins and a Big Ten title for the first time in nearly a decade.
Since that 2016 season, the Nittany Lions have seen four 11-win seasons, three New Year's Six wins, four top 10 finishes, and a Big Ten Championship in just six full seasons; in fact, Penn State football still finished with a winning record in its two worst seasons over that stretch (7-6/9-4).
After going 11-2, finishing ranked at No. 7, and winning the program's second-ever Rose Bowl game in 2022, the Penn State football program has some lofty expectations this fall — PSU is currently thought of as a Big Ten title and Playoff-caliber team despite its many young faces that will need to step up.
The '1-0 mentality' will be crucial for Penn State football this fall
Earlier in the day, Nick Singleton spoke to the media and I about the upcoming Penn State football season. Like many other players on Penn State's roster, Singleton expressed a desire to bring a national championship back to Happy Valley for the first time since 1986, when Joe Paterno's team won Penn State's second and final title. "Obviously, we want to win a Big Ten Championship and compete for a national championship — those are our main goals," Singleton said on Tuesday.
Still, when asked about the expectations that head football coach James Franklin has to balance regarding his program in 2023, he told the media that the Nittany Lions are only focused on spring ball right now, and that in due time, focus will shift to West Virginia, and so on.
"I love that, that's great," head football coach James Franklin said of his players wanting to win a national title this fall. "But I am going to leave here and tell them they better focus on West Virginia. I love that, but to me, you spend all of this time talking about goals and things way down the road — and that's fine to maybe talk about once or twice — but then you better spend most of your time focused on what you need to do to get there.
"That's all that really matters," Franklin continued. "That you're willing to do what it takes to get there, and we spend very little time talking about results and goals."
Entering the a new season — one that is filled with some huge expectations for the Penn State football team — head football coach James Franklin knows very well that, in order to accomplish what his team wants to accomplish, the Nittany Lions need to remain focused on spring ball and the season opener before thinking about a national championship.
---
---
Thank you for reading Basic Blues Nation. Please follow us on Facebook and Twitter for the latest news and insights on your favorite Penn State athletics. For feedback, questions, concerns, or to apply for a writing position, please email us at [email protected] or direct message us on our social media. It's due to your support that we can become one of the market's fastest-growing Penn State sports outlets!