Analyst predicts Penn State football to have best regular season record of James Franklin era
Recently, Josh Pate explained why Penn State football could be on the verge of the best regular season of the James Franklin era.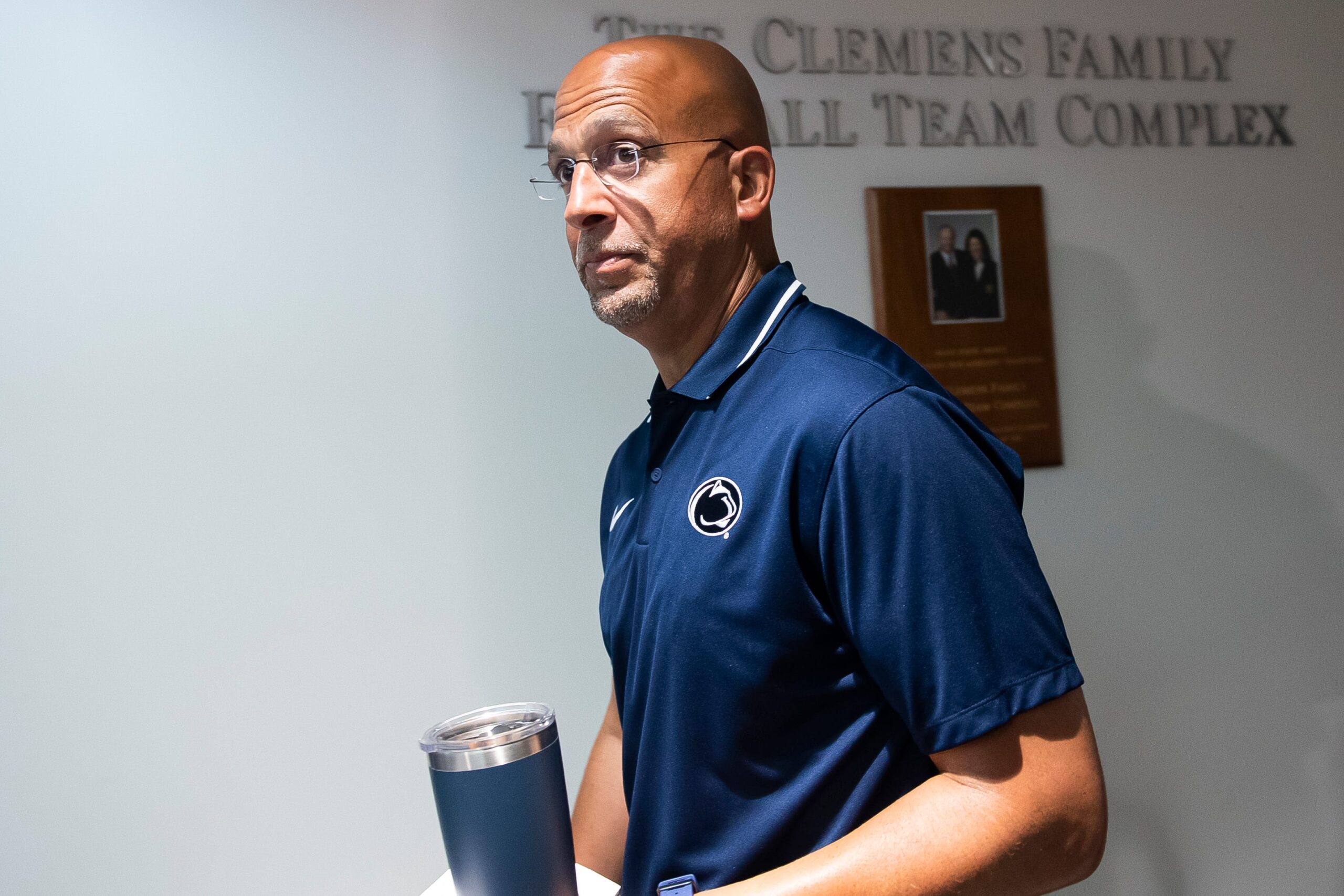 Unless you've been living under a rock for the last six months, you've probably heard talk of the sky-high expectations for Penn State football this season. The Nittany Lions are a near consensus preseason top-10 team, and many expect them to make waves in the Big Ten title and College Football Playoff races. While many feel that 2023 could potentially be the best of the James Franklin era at Penn State, what is a realistic expectation for the Nittany Lions this season? Recently, CBS Sports analyst Josh Pate outlined why he is high on Penn State football in 2023.
Josh Pate predicts 11 win regular season for Penn State football, best of James Franklin era
On last Sunday night's episode of Late Kick, host Josh Pate spent nearly 10 minutes discussing the upcoming season for Penn State football. As he has in previous years, Pate outlined the best, worst, and most likely scenarios for Penn State this fall. 
"The absolute best-case record scenario for Penn State, I think, is 12-0," Pate said to start. For Pate, this scenario depends on the play of expected starting quarterback Drew Allar. If Allar comes in and plays up to his former five-star talent level, Pate says, "he could give them a quarterback edge in every game." This, combined with above-average offensive line play, star running back potential, and successful transfer portal acquisitions at wide receiver, could make the Penn State offense lethal this year, in the CBS Sports analyst's opinion.
On the other side of the coin, Josh Pate thinks that the worst-case record for the Nittany Lions could be 8-4. In this scenario, Drew Allar doesn't reach his sky-high expectations this season, and the offense's balance struggles as a result. Pate also said that if the defensive front gets pushed around again like it did at times in 2022, then Penn State would not only lose against Ohio State and Michigan, but be on upset alert against Illinois, Iowa, Maryland, and Michigan State as well. 
Best and worst-case scenarios aside, Josh Pate explained that he believes Penn State will put up the program's best regular season record under head coach James Franklin in 2023. "The most likely record scenario, I think, for Penn State this year is 11-1," Pate predicted. "I'm actually sky high on Penn State this year…I think Drew Allar, in time, will be one of the best quarterbacks in the country this year. Doesn't have to be immediately…Because they will probably play really high caliber defense, they will be able to run the ball extremely well."
With high-level play on both sides of the ball, Pate believes that the Nittany Lions will pull away from the pack in the Big Ten. Then, it comes down to games against Ohio State and Michigan. While he didn't say which game he thinks it'll win, Pate did predict that Penn State football will get over the hump in one of these matchups this season. 
While the prediction is exciting, it's not necessarily surprising, given how high Josh Pate has been on Penn State all offseason. Many in the media agree with Pate's assessment, but in a few short weeks, these predictions will be put to the test. And if these predictions turn out to be correct, the James Franklin and Penn State football could be in store for a pretty special season in 2023.
---
---
Thank you for reading Basic Blues Nation. Please follow us on Facebook and Twitter for the latest news and insights on your favorite Penn State athletics. For feedback, questions, concerns, or to apply for a writing position, please email us at [email protected] or direct message us on our social media. Also, be sure to check out our new site shop. It's due to your support that we can become one of the market's fastest-growing Penn State sports outlets!