Penn State football: Iowa is the perfect white out game
Iowa will be this year's white out game, and frankly, it is perfect for Penn State football.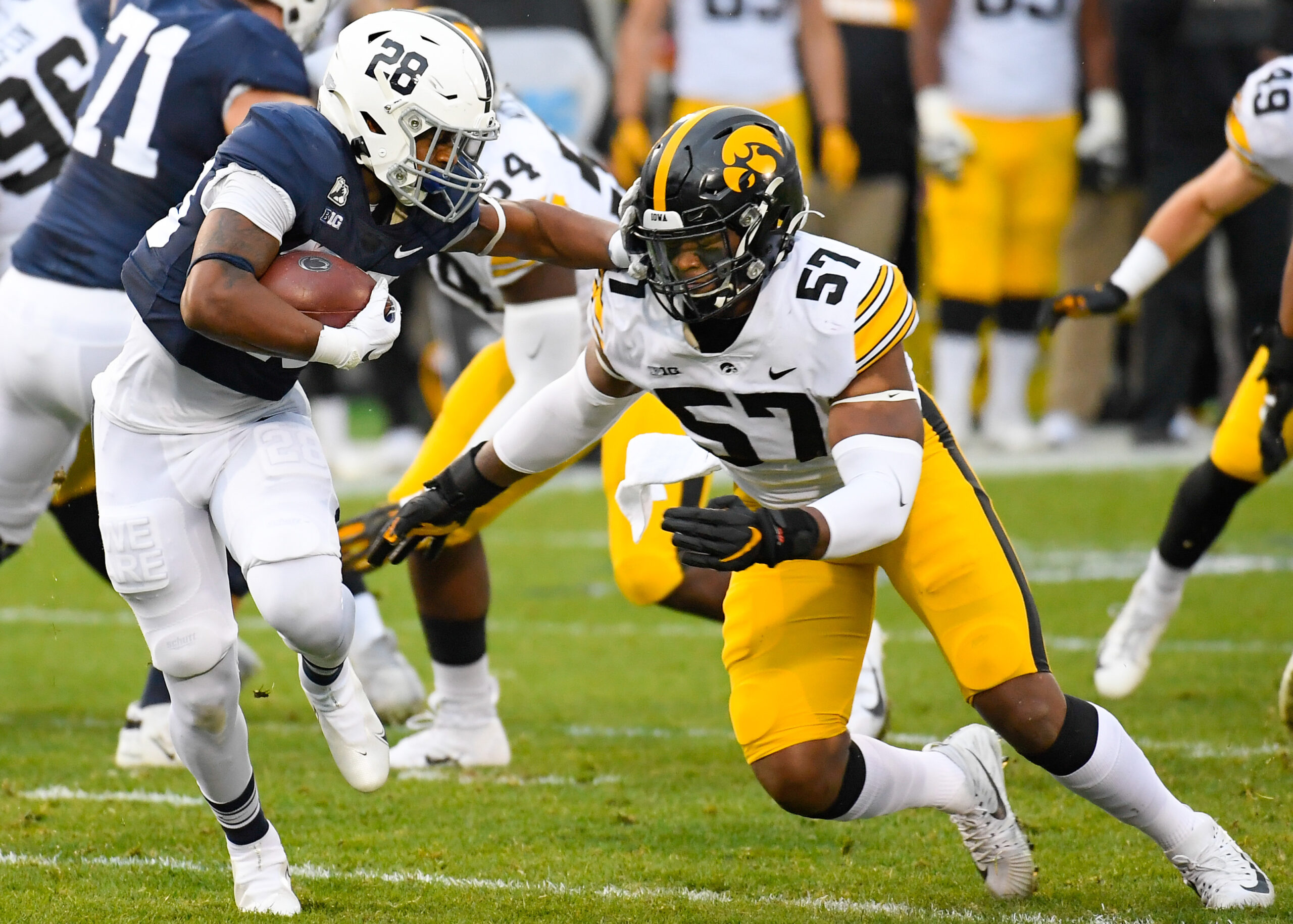 The highly anticipated announcement came this afternoon that the Penn State football team will once again host their legendary "White Out" game, with the Iowa Hawkeyes as this year's opponent. Known for its electrifying atmosphere, the White Out game has become an iconic scene in sports; Penn State has also designated special games for other matchups, including West Virginia for the helmet game and Michigan for the stripe out game.
CBS Sports to present Iowa-Penn State in Primetime on Saturday, Sept. 23 for Penn State's annual "White Out" Game.https://t.co/qeP8HI6O7Y pic.twitter.com/LBY7MKKUgE

— CBS Sports PR (@CBSSportsGang) May 15, 2023
Iowa Hawkeyes are the perfect opponent for this year's Penn State football white out game
In the previous year, the Penn State Nittany Lions triumphed over the Minnesota Golden Gophers (9-4) in an exhilarating Penn State football white out game, dominating the scoreboard with a commanding 45-17 victory. The Nittany Lions have been on an impressive winning streak during white out games, with their last defeat (with fans present) dating back to 2018 when they narrowly lost to the Ohio State Buckeyes.
Looking ahead to this fall, in Week 4, Beaver Stadium will witness a new opponent take part in the highly anticipated white out game: the Iowa Hawkeyes. This choice of opponent holds significant significance for several compelling reasons.
Weather and timing
A considerable number of fans expressed their anticipation for this year's Penn State football white out game to feature the Michigan Wolverines, who are scheduled to visit Happy Valley in mid-November. However, I personally have reservations about late white out games due to the colder temperatures and the potential impact on the visual spectacle, as not everyone may possess white coats.
Furthermore, the timing of that particular game being earlier means that the complete experience of an all-white stadium against the backdrop of the pitch-black Pennsylvania night sky might not be fully realized. To many fans, this may not matter, but it sure matters to recruits and many students.
Revenge game
The 2021 Penn State-Iowa game left an indelible mark on the memories of all Penn State football fans, as it significantly altered the trajectory of the Nittany Lions' previously flawless season. With a 5-0 record and a top-4 ranking, PSU entered Iowa City only to depart with both devastating injuries and a disheartening loss. Unfortunately, these injuries had a lasting impact on the team, resulting in six losses out of their next eight games and a final overall record of 7-6. The repercussions of that game against Iowa were felt across multiple aspects of Penn State's season.
As the upcoming fall approaches, Penn State football now has an opportunity to seek redemption. Although not seeking revenge through injuries, the Nittany Lions undoubtedly have a strong desire to disrupt and undermine the remainder of Iowa's 2023 season, seeking to spoil their success.
Get up, it's game day
The Penn State football white out game holds a special place on the annual college football calendar, igniting excitement among fans and creating a buzz of anticipation throughout the Big Ten and Midwest regions.
Games against West Virginia and Michigan are already renowned, attracting massive crowds and generating raucous fan support. However, the Week 4 matchup against Iowa required an extra spark, and it has found just that.
The Iowa game was always anticipated to be a formidable challenge, but it has now taken on even greater significance for the Penn State Nittany Lions. Following their road opener against Illinois, Penn State will return home to face the revamped Iowa Hawkeyes, who are now under the leadership of former Michigan Wolverine quarterback, Cade McNamara. Notably, the last time McNamara played in Happy Valley, he guided his team to a narrow, last-second victory over Penn State in 2021.
---
---
Thank you for reading Basic Blues Nation. Please follow us on Facebook and Twitter for the latest news and insights on your favorite Penn State athletics. For feedback, questions, concerns, or to apply for a writing position, please email us at [email protected] or direct message us on our social media. It's due to your support that we can become one of the market's fastest-growing Penn State sports outlets!