Replacing Shrewsberry: Penn State AD Pat Kraft's First Major Test
Pat Kraft can set the tone for Penn State athletics and begin to define his legacy as athletic director at Penn State.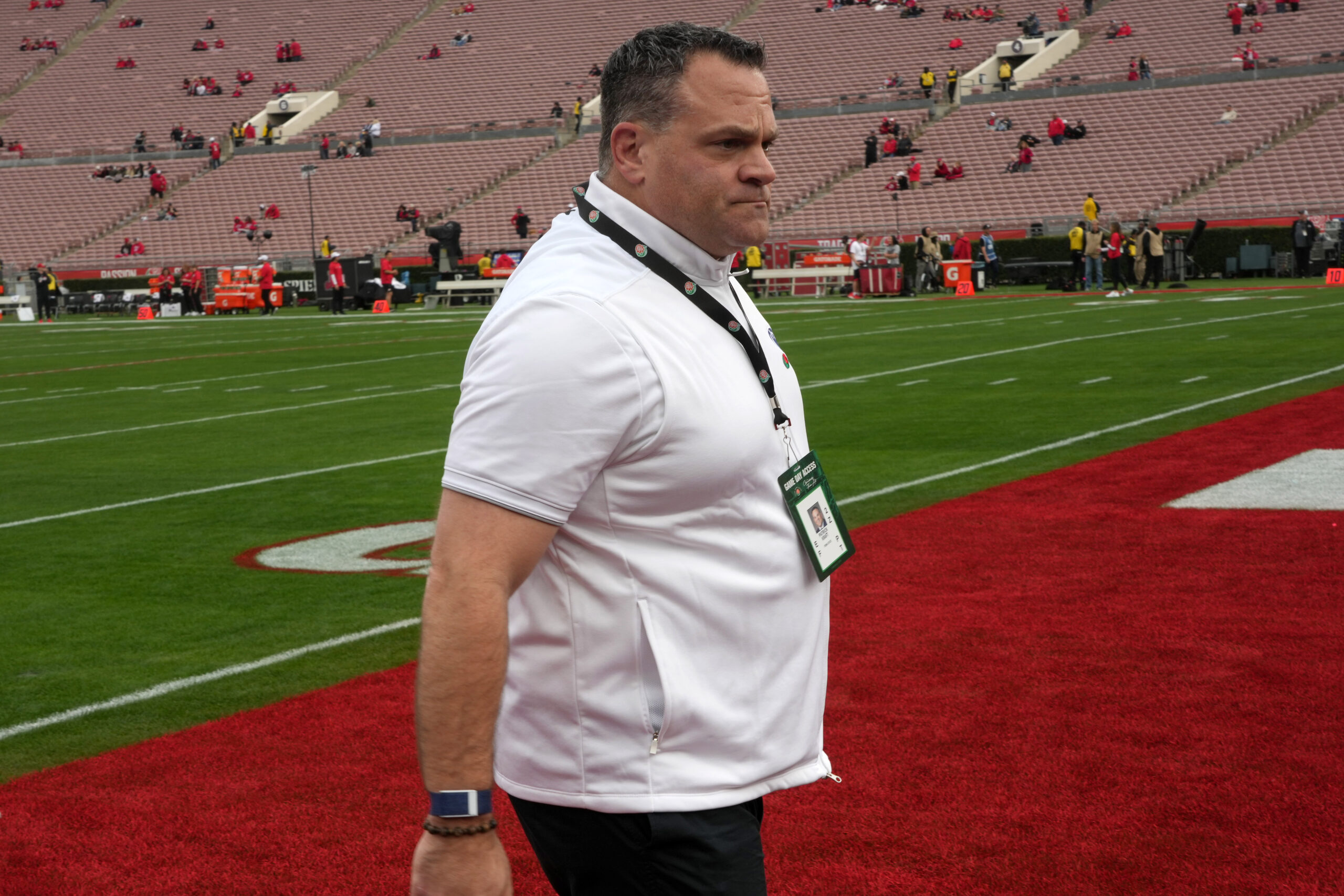 State College — On Wednesday, Micah Shrewsberry finalized a deal to become the next head coach at Notre Dame. It was a sour footnote on the end of a magical season for Penn State basketball. Athletic Director Pat Kraft will now embark on a head coaching search – one that will reverberate beyond the walls of the Bryce Jordan Center. Kraft is not only hiring a basketball coach. If done right, Kraft can set the tone for Penn State athletics and begin to define his legacy as athletic director at Penn State.
Pat Kraft has talked the talk; it's time for him to walk the walk.
A Basketball School, or Not a Basketball School – That is the Question
Allowing Micah Shrewsberry to leave for another job is a failure. But that failure doesn't fall entirely on Pat Kraft. Penn State basketball's infrastructure – specifically NIL – was lacking before Kraft took over as AD this summer. NIL has been a priority for Kraft, but the situation for the basketball program didn't immediately improve. In December, Shrewsberry commented that the program's NIL structure for basketball was probably last or second-to-last in the Big Ten.
This issue has gained momentum as the Nittany Lions made their run to the NCAA Tournament in late February and March. But in recent days, all reporting indicates that Penn State made an extremely competitive offer to Shrewsberry. The public may never know the full details of that offer. Still, everything suggests that it was on par with the 7-year, $4 million per year deal Shrewsberry reportedly accepted with Notre Dame.
Micah Shrewsberry's deal with Notre Dame is 7 years and worth well more than $4 million per year, source told @Stadium. https://t.co/0MR1piIOxk

— Jeff Goodman (@GoodmanHoops) March 22, 2023
In my opinion, Kraft was able to take financials out of the equation for Shrewsberry. Resources, including program infrastructure and NIL being equal, Shrewsberry chose to return to his native Indiana. That's where he was born and has spent most of his professional career. I can't necessarily blame him in that regard.
But now, Pat Kraft must decide if his commitment was to Shrewsberry or the Penn State basketball program. On Wednesday night, Kraft stated the search for a new head coach was already underway. If Kraft is willing to make the same commitment to the new head coach, then he can attract a viable candidate. And Nittany Lions fans experienced firsthand how quickly Shrewsberry took the program off life support. I'm not saying there won't be rough patches, but if Kraft can show that Penn State is willing to invest in basketball, then I think the program will be fine.
Pat Kraft Can Put His Stamp on Penn State Athletics
All things considered, Pat Kraft has had a relatively smooth tenure since he took over as Penn State's athletic director in July 2022. His raw emotional support for Penn State athletics has quickly won over many fans.
Best AD in the country!! Truly is a lunatic fan like the rest of us! ?⚪️ pic.twitter.com/RNWBwJEmov

— PSU (2023 Rose Bowl Champs) Tailgate Talk ? (@PSUTailgateTalk) January 28, 2023
More importantly, Kraft has won people over with his vision for Penn State. He has repeatedly stated that his goal is to bring national championships from across the sporting spectrum to Happy Valley. We've already seen this commitment to football, with additional Lasch Building upgrades and Beaver Stadium renovations announced in recent months. Kraft has already had to hire new coaches at Penn State too, most recently in field hockey.
But Kraft has yet to make his mark in terms of a head coach hire of this magnitude. He hasn't had to. James Franklin's contract extension was finalized last fall before Kraft was hired. One of Kraft's first duties as AD was to extend wrestling coach Cael Sanderson. But Sanderson had already built Penn State into a wrestling powerhouse over the last decade.
Now, Pat Kraft has the opportunity to chart his own course at Penn State unlike any other time in the last eight months. What is Penn State athletics going to be? A football school that dominates a few other sports and tries to not get embarrassed in everything else? Or a university with a campus-wide commitment to all its athletic programs?
When asked about efforts to keep Shrewsberry in December, Kraft stated, "…paying the coach is great, but the great coaches understand it's all the other stuff that helps you eventually win a national championship." Well, that's the talk – now it's time for the walk.
---
---
Thank you for reading Basic Blues Nation. Please follow us on Facebook and Twitter for the latest news and insights on your favorite Penn State athletics.
For feedback, questions, concerns, or to apply for a writing position, please email us at [email protected] or direct message us on our social media. It's due to your support that we can become one of the market's fastest-growing Penn State sports outlets!