Penn State Makes Major Decision on the Future of Beaver Stadium
The home of the Nittany Lions will be getting a makeover…eventually.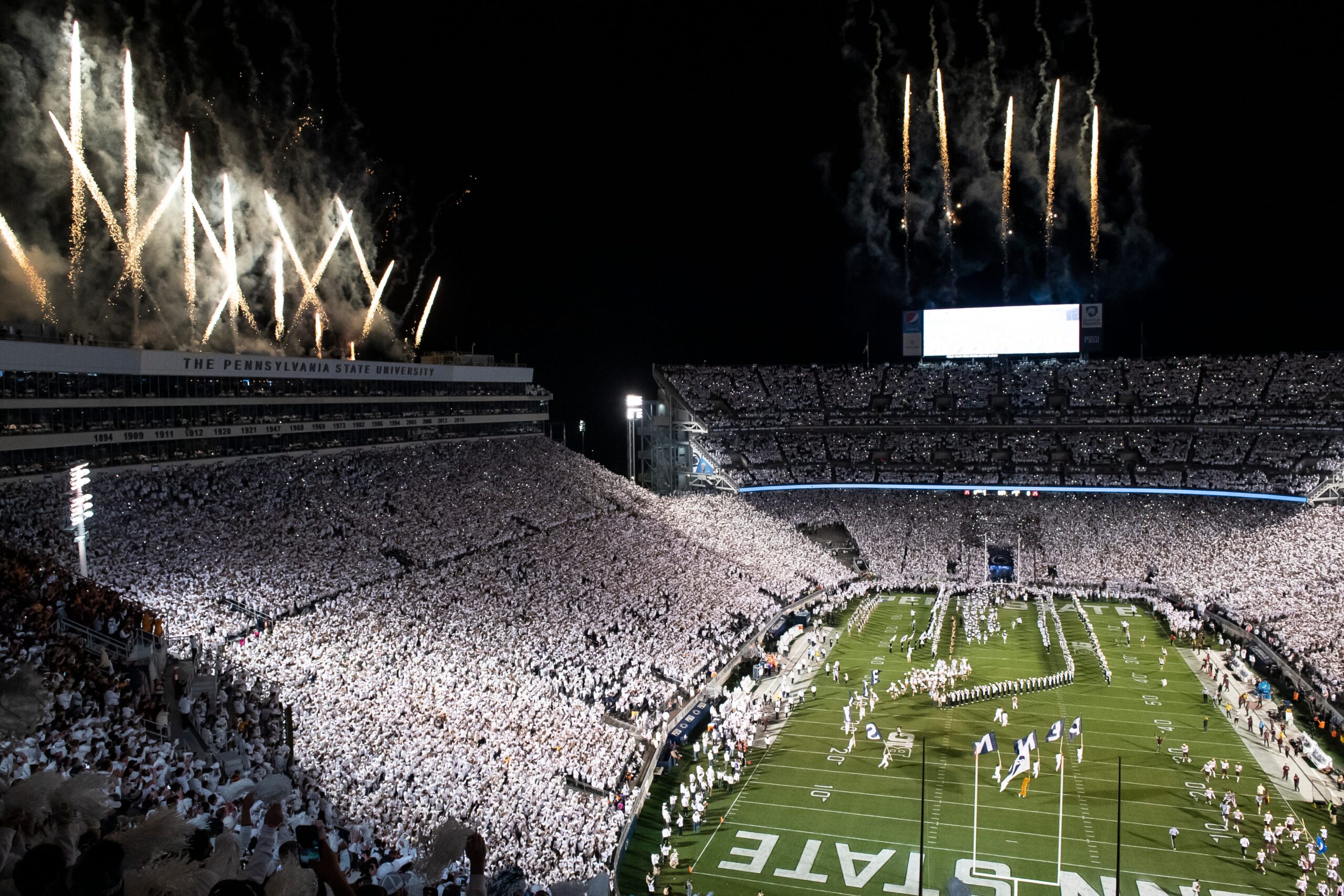 On Friday, Penn State announced its intent to conduct a major, multi-phased renovation project at Beaver Stadium.
While many of the details are still unclear, Friday's announcement does help to clarify the ultimate future for the home of Penn State football.
What's in the Announcement?
During Friday's Board of Trustees meeting, Penn State President Dr. Neeli Bendapudi announced the university's intent to upgrade Beaver Stadium, which is currently 63 years old. The project was described as being significant and multi-phased in Penn State's official announcement.
"After extensive research and consultation, renovation for Beaver Stadium is the direction we want to take as it is far more economical than a new build," Dr. Bendapudi said Friday.
Penn State also stressed that the decision will not impact academic fees. Dr. Bendapudi stated "…it's important to note that no part of this project will be funded by tuition, student fees or any of our educational budget."
The future use of Beaver Stadium is also on the table. According to the announcement, there is the "potential to expand use beyond football game days." This opens the stadium up for use in concerts or other sporting events, such as the Winter Classic.
What is Still Unknown?
Basically, everything else. With this being the initial announcement from Penn State, many of the details remain unclear.
"I know there is a lot of interest in this project, and we are at the beginning of a multi-year journey, which still must include proposal review and approval by the Board of Trustees. Athletics also will need to put the project out for bid," Dr. Bendapudi said during the board meeting.
We still don't know what the final renovations will ultimately look like. But I'd call today's announcement a step in the right direction. Beaver Stadium is one of the most iconic venues in all of sports. It would have been a shame if the university decided to start from scratch with a new stadium. With this announcement, we know that won't happen.
I'm sure there will be plenty of debate regarding changes that may or may not occur. As long as the core of Beaver Stadium remains intact (along with the 107k moniker), then game days in Happy Valley will remain special for years to come.
But also better Wi-Fi. We definitely need better Wi-Fi.
Thank you for reading Basic Blues Nation. Please follow us on Facebook and Twitter for the latest news and insights on your favorite Penn State athletics.
For feedback, questions, concerns, or to apply for a writing position, please email our Managing Editor at [email protected]. It's due to your support that we can become one of the market's fastest-growing Penn State sports outlets!