Micah Shrewsberry explains why he left Penn State
Why is the Nittany Lions' head coach on his way out the door after an incredible 2022-23 season?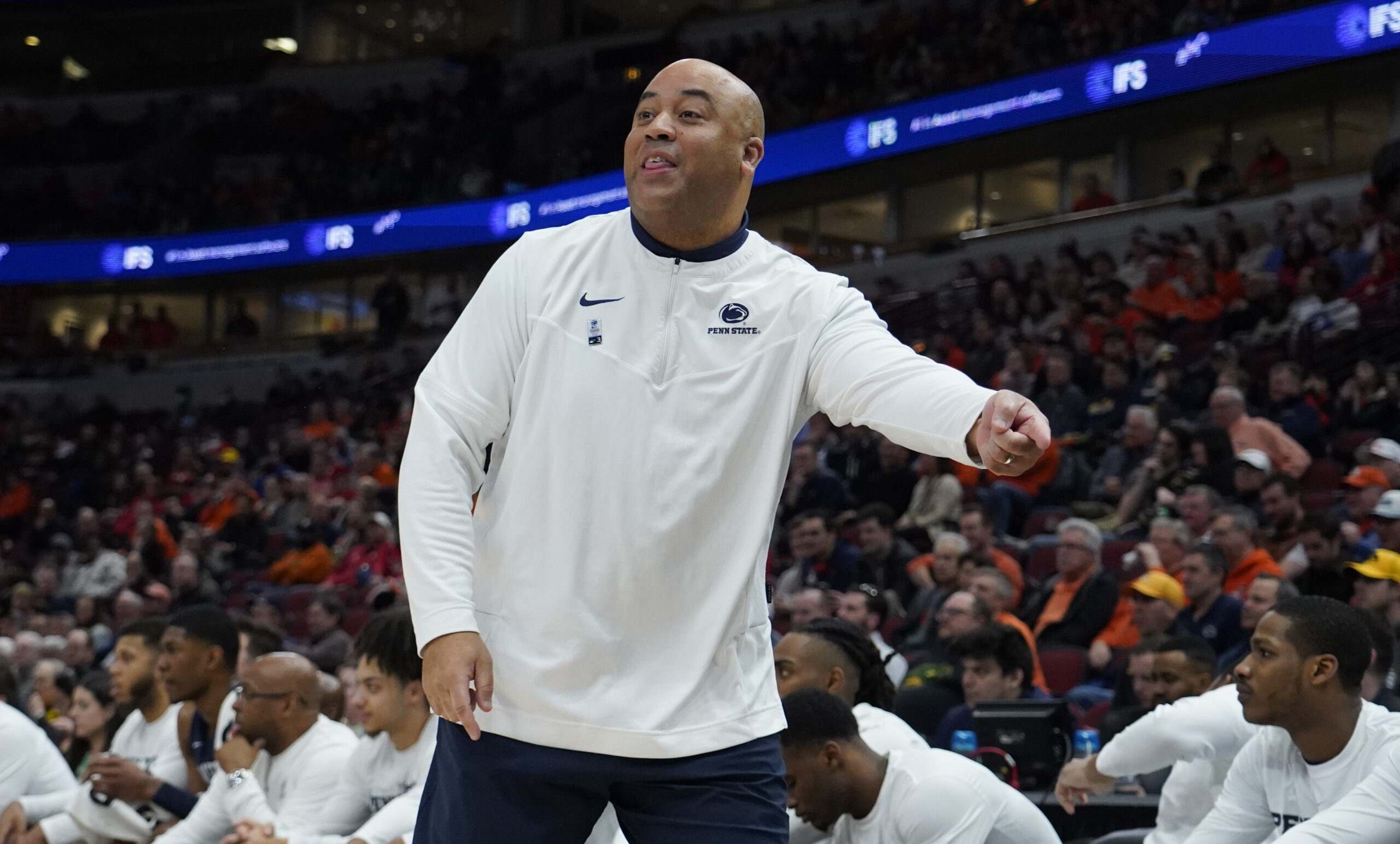 STATE COLLEGE, PA — Sadly, Penn State University will now be searching for a new head basketball coach after its incredible 2022-23 season, which set program records and broke the school's tournament win drought. On Wednesday evening, former head coach Micah Shrewsberry announced that he will be leaving the program to take the Notre Dame job. Not long after, David Jones of PennLive managed to catch up and discuss Shrewsberry's decision to leave.
Why did Micah Shrewsberry leave Penn State basketball?
As most already know, former head coach Micah Shrewsberry is a native of Indiana; in fact, Shrewsberry spent most of his life in or around South Bend. When the Fighting Irish came calling, he jumped on the opportunity to head back home.
"At the end of the day, if things are even or close to even, the chance to go back to Indiana and coach one of the major programs in the state, it means so much to me." Shrewsberry told David Jones after it was announced that he is leaving the program. "I've coached all over the state. And I understand the history of Notre Dame basketball. It was just a special opportunity. That means more to me. It means more to me than other people who may be from somewhere else."
"Pennsylvania loves football. It means a lot. Wrestling means a lot to the people here. Just how basketball is treated in Indiana. That's the same way," Shrewsberry said. "They love basketball. If they'd go to a tournament we were playing in at Butler or Purdue, they'd stay to watch all the games, not just our game. Just because they enjoy watching, because that's what they grew up a part of. My family had season tickets to Jefferson High School games where I grew up."
Shrewsberry is heading home, and Penn State needs a new head coach
For Shrewsberry, much like the state of Indiana, basketball is everything to him. It is not a game, it is a way of life. For many Penn State fans, that is how they see the football team — it's more than a game, it is a religion.
Still, at Penn State, the religious experience that one finds around basketball in Indiana will likely never exist — it is just not a part of Penn State's culture, at least not right now it isn't. Additionally, in the case of former head coach Micah Shrewsberry, Penn State basketball simply wasn't home — South Bend, IN is home, and always will be for Shrewsberry. Now, the search is on for the next Penn State head coach, and the ball is in Pat Kraft's court.
---
---
Thank you for reading Basic Blues Nation. Please follow us on Facebook and Twitter for the latest news and insights on your favorite Penn State athletics.
For feedback, questions, concerns, or to apply for a writing position, please email us at [email protected] or direct message us on our social media. It's due to your support that we can become one of the market's fastest-growing Penn State sports outlets!