WATCH: Cael Sanderson is seemingly unimpressed with Big Ten title
After Penn State claimed a Big Ten title on Sunday, head coach Cael Sanderson clearly had bigger things on his mind.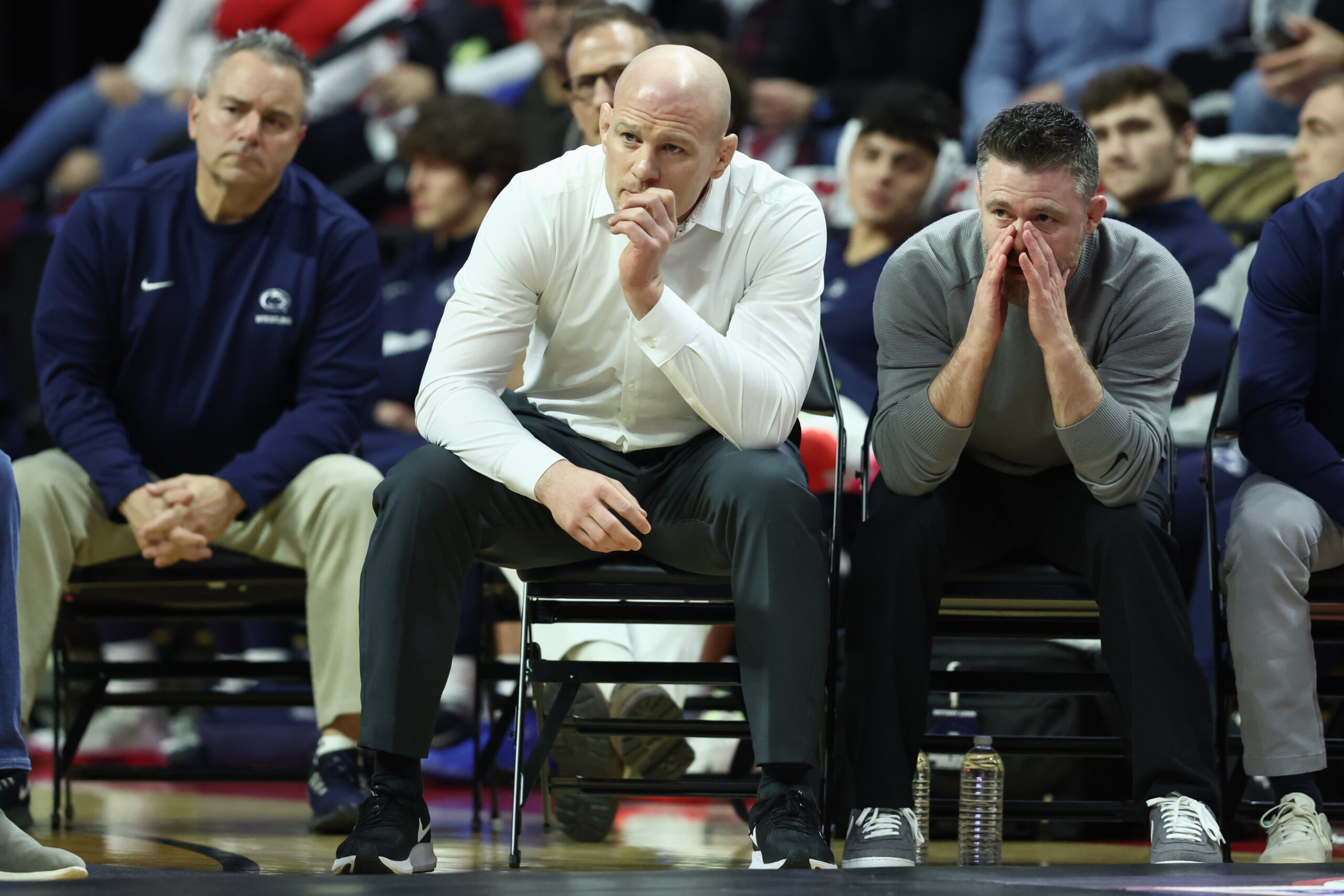 Over the weekend, the Penn State Nittany Lions' wrestling team (16-0, 8-0 Big Ten) claimed the program's seventh-ever Big Ten title. Additionally, the Nittany Lions brought home four individual conference titles and had nine wrestlers automatically qualify for the upcoming NCAA tournament. After winning nine national titles over the past 11 seasons, Penn State head coach Cael Sanderson reacted exactly how you'd think — he clearly has much larger aspirations.
WATCH: Cael Sanderson has been there and done that
The biggest "we've been here before" I've ever seen #WeAre pic.twitter.com/LF4zht6WWz

— PSU (2023 Rose Bowl Champs) Tailgate Talk ? (@PSUTailgateTalk) March 6, 2023
As you can see, the Big Ten title is clearly not what Cael Sanderson is focused on. While the title is a big deal for the Nittany Lions' esteemed wrestling program — it's Penn State's seventh conference title since 2011 and first of this decade — Sanderson is likely thinking about winning his 10th National Championship over the past 12 tournaments.
The NCAA tournament is set to begin on March 16th and finish on March 18th at the BOK Center in Tulsa, OK. Since 2011, the only two programs not named Penn State to win a national title are Iowa and Ohio State — now, the Nittany Lions look to go back-to-back for the first time since 2018-2019 (PSU won every title from 2016 to 2019 as well as every title from 2011 to 2014).
Sanderson's reaction is a reflection of the program he has built
There is a good chance that any other coach in the sport would be thrilled with winning a Big Ten title; after all, the Big Ten is (by far) the best wrestling conference, so a Big Ten crown is nothing to scoff at. Still, Sanderson has built a program that celebrates national success, not regional success. With a national title still hanging in the balance, Sanderson and his team have bigger things to worry about — the Big Ten trophy will take a back seat to a much more prestigious NCAA title trophy that Penn State will look to claim later this month.
---
---
Thank you for reading Basic Blues Nation. Please follow us on Facebook and Twitter for the latest news and insights on your favorite Penn State athletics.
For feedback, questions, concerns, or to apply for a writing position, please email our Managing Editor at [email protected]. It's due to your support that we can become one of the market's fastest-growing Penn State sports outlets!