Pitt football player claims Penn State is 'scared' to play Pitt
A Pitt football player recently said that Penn State football is scared to play Pitt.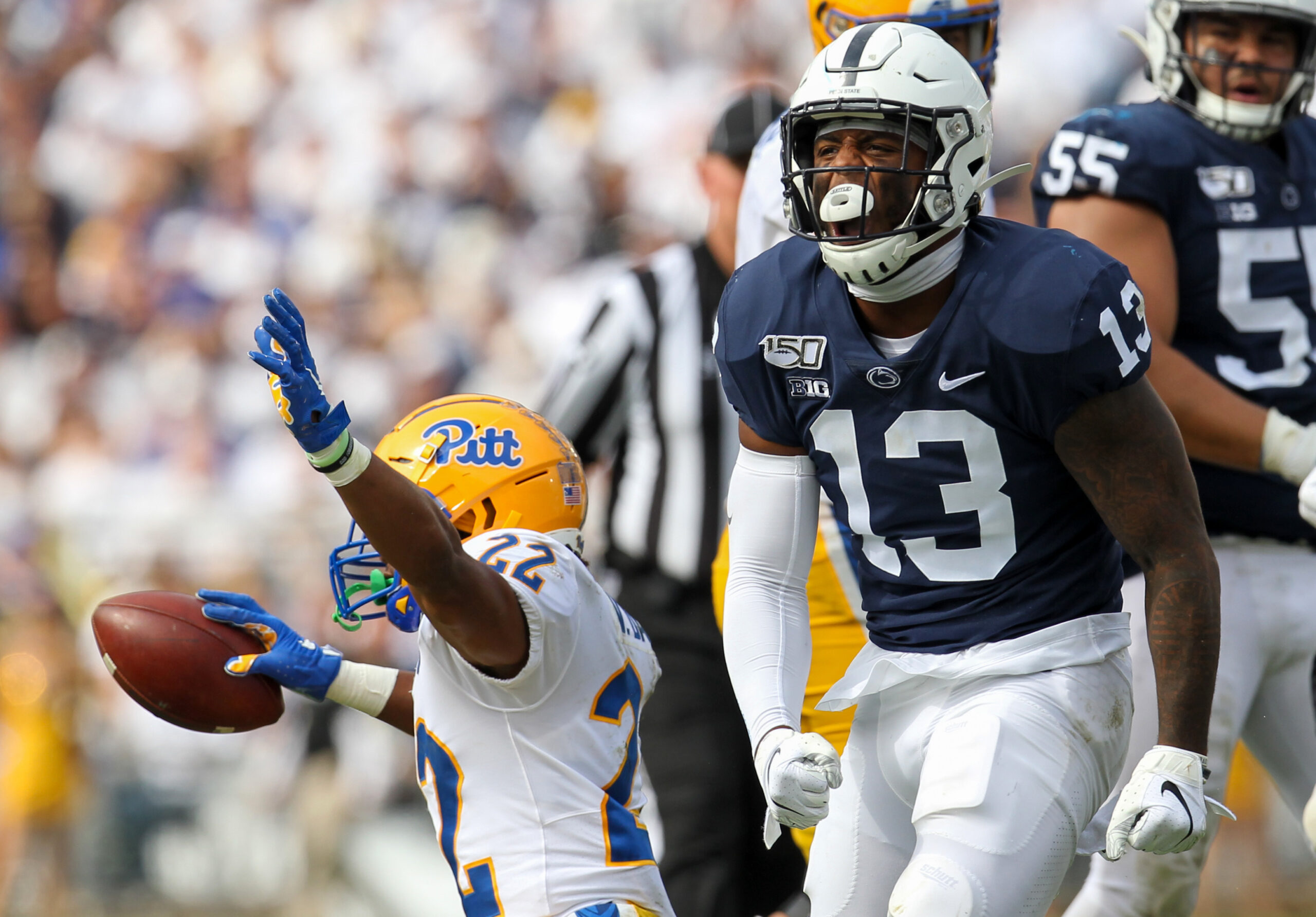 It has been nearly four seasons since the Nittany Lions and the Panthers have faced off in what used to be a heated in-state rivalry. Since Penn State's victory in 2019, the series is yet to be renewed; frankly, it is a game that doesn't do much for Penn State football, so the Penn State-Pitt games are likely not making a return for quite some time. Still, one Pitt football player thinks the game should return, possibly in a spring game format.
Pitt football player calls Penn State 'scared' to renew the series
On Friday, Pitt football defensive lineman Dayon Hayes took to Twitter to comment on the possibility of playing other teams during the school's spring game. There, he called out Penn State football, claiming "they scared" about the Nittany Lions' disinterest in facing the Panthers on the football field.
The message was not well received by Penn State fans, who rightfully pointed out that the Nittany Lions have — for lack of a better term — floored Pitt in the past three meetings. In 2017, Penn State won 33-14; a season later, the Lions won 51-6 (in Pittsburgh); in 2019, Franklin took home a 17-10 win. In fact, the last time Pitt had any success against the Nittany Lions was in 2016, before PSU kicked the season into high gear and won the Big Ten.
If that was not enough, Penn State football leads their series against the Pitt Panthers 53-43-4, and since the Joe Paterno era (which began in 1966), Pitt has won a mere eight games against Penn State.
Why should PSU play the Panthers again?
For Penn State football, renewing the series against Pitt doesn't make much sense; in fact, it would do very little for the Nittany Lions' program, which is much larger and more prosperous than Pitt's. Since the sanctions dropped in 2016, Penn State football has had four 11-win seasons, three New Year's Six wins, a Big Ten title, and five ranked finishes. Penn State's worst full-season records since 2016 were in 2018 (9-4/ranked No. 17) and 2021 (7-6).
On the other hand, Pitt has five ranked finishes since 1990, one 11-win season since 1982, and has not won a New Year's Six games since 1981 (Penn State's most recent national title was in 1986).
Shortly after it was posted, Penn State football alum Jaquan Brisker fired back at the Tweet with one of his own, stating a simple message: 'delete this.'
---
---
Thank you for reading Basic Blues Nation; we are proud to be a student and alumni-owned and operated media outlet covering all things Penn State athletics! Please follow us on Facebook and Twitter for the latest news and insights on your favorite Penn State teams. For feedback, questions, concerns, or to apply for a writing position, please email us at [email protected] or direct message us on our social media. It's due to your support that we can become one of the market's fastest-growing Penn State sports outlets!