Nick Singleton is working on a specific part of his game this spring
Penn State running back Nick Singleton is one of the best in the sport, but wants to get better in one specific area of his game.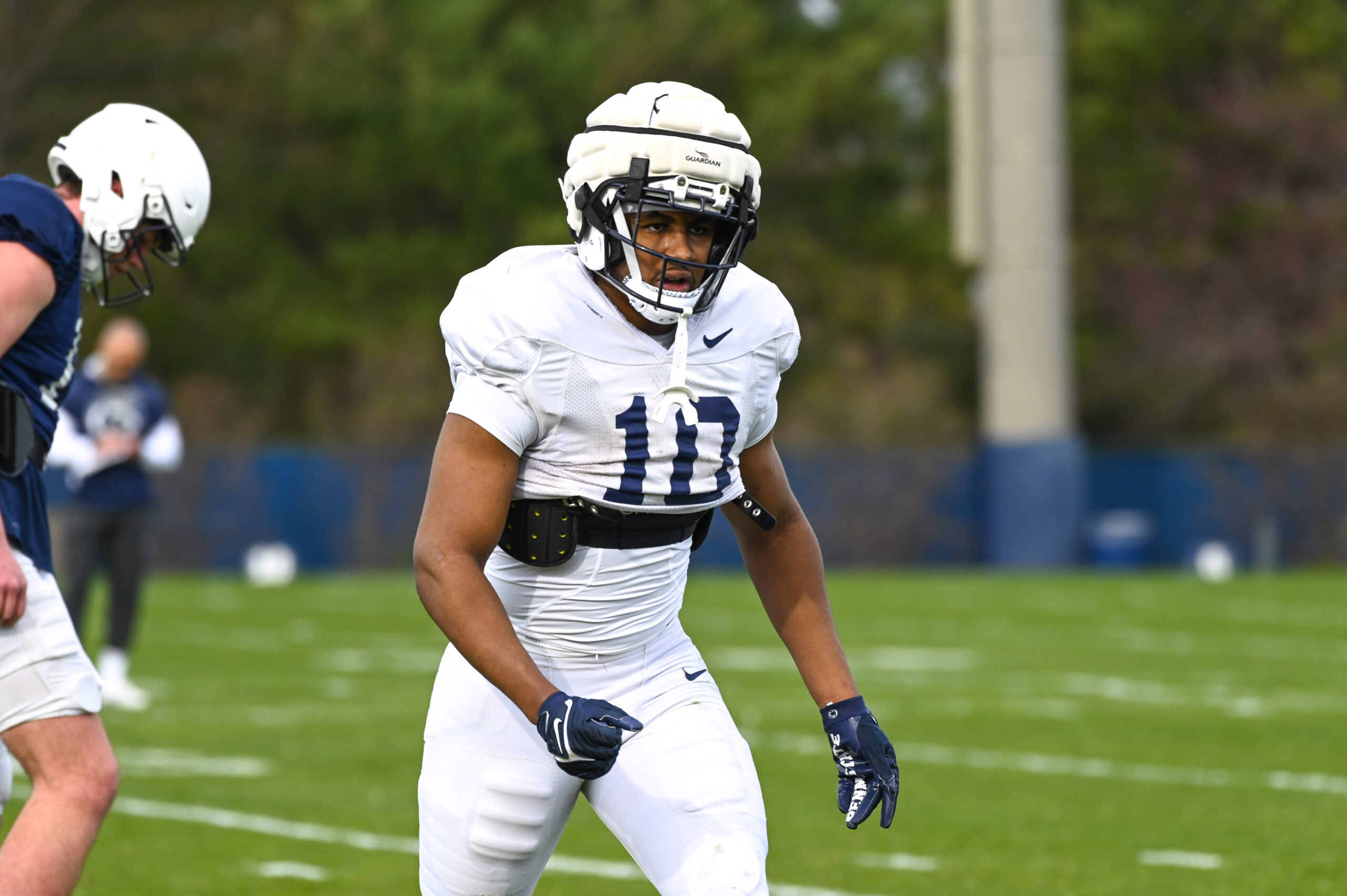 STATE COLLEGE, Pa. — The Penn State football Blue/White game is tomorrow, which will serve as the fans' first look at this year's Nittany Lions. For Penn State's Nick Singleton, there is a specific aspect of his game that he wants to work on heading into the 2023 season this fall: running between the tackles. A season ago, Singleton shinned as a true freshman and frequently found space to bounce big runs to the outside. Still, as a notably larger sophomore, he wants to get behind what Kaytron Allen claims is the best offensive line in the country.
Penn State's Nick Singleton is an incredible back, but wants to be better between the tackles
Despite being a true freshman running back in 2022, Nick Singleton still left jaws on the floor as he dazzled with his speed, size, and talent on the football field. Numerous times, Singleton was spotted bouncing plays outside and dashing down the sideline, all while juking or running over defenders. All said and done, Singleton became Penn State's first 1,000-yard running back since Mile Sanders did it in 2018. Additionally, he became the Lions' second running back to break 100 yards in a game this decade; the first was Keyvone Lee against Michigan in 2020.
Heading into a season with more enormous expectations, a better offensive line, and more time to develop, Singleton will need to continue to step up in more ways than one. According to Penn State's rising sophomore running back, he is working on running between the tackles this spring instead of bouncing everything outside.
"Last year, I had a little trouble with running between the tackles," Singleton told the media this spring. "I learned from Kaytron — how he ran through the tackles — his patience, and that's what I am trying to [add] to my game."
Penn State football could be unstoppable up the middle
Considering what Singleton told the media earlier this spring, I asked veteran offensive lineman Hunter Nourzad how the rising sophomore running back had developed between the tackles this spring.
"Nick [Singleton] is a very violent runner," Nourzad said. "I can see why he would want to run between the tackles — Kaytron [Allen] is also extreamly violent … We are running in between the tackles and it's fun."
This fall, look for Penn State's Nick Singleton to break some bigger runs between the offensive tackles and help lead the Nittany Lions' offense to another impressive season.
---
---
Thank you for reading Basic Blues Nation; we are proud to be a student and alumni-owned and operated media outlet covering all things Penn State athletics! Please follow us on Facebook and Twitter for the latest news and insights on your favorite Penn State teams. For feedback, questions, concerns, or to apply for a writing position, please email us at [email protected] or direct message us on our social media. It's due to your support that we can become one of the market's fastest-growing Penn State sports outlets!