Penn State football looking to add to coaching staff, Franklin says
The Nittany Lions will likely bring some new faces to the staff soon.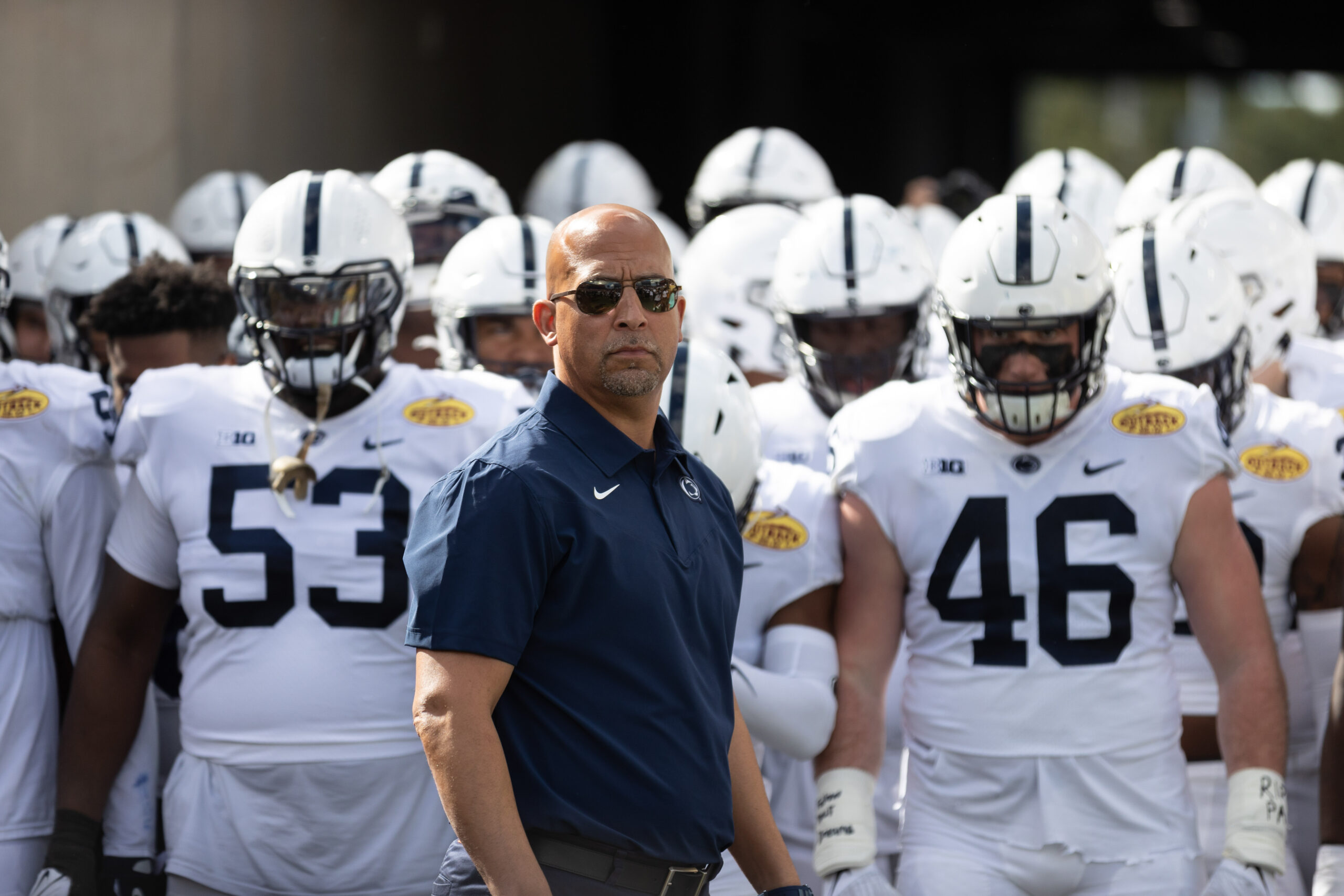 STATE COLLEGE, PA — The Penn State Nittany Lions are already in the swing of spring football so far, and right now, all eyes are fixed upon the Nittany Lions' 2023 season. After winning the Rose Bowl back in January, many believe that 2023 should be the season that Penn State football breaks through its glass ceiling of 11-2 and gets to the CFP for the first time in program history. Despite the season being just a few months away, head coach James Franklin is looking to add to his coaching staff.
Penn State football needs more help behind the scenes
The Penn State football team is currently searching to add to its coaching staff — the Nittany Lions are looking for a Defensive Analyst and Analytics Coordinator according to the team's website. Analysts are coaches that handle things that most fans don't see, though head coach James Franklin understands that they are incredible important to his program's success in the long-term.
"In terms of what they are able to do, it's all the behind-the-scenes stuff," Franklin told BWI. "It's hard for me to answer that question specifically. Because, it's not like you lose someone and you take that next person and just plug them in. It's based on their experience.
"So like what [Ken Whisenhunt] was able to do and what Coach [Danny] Rocco was able to do was based on their experience as head coaches as well as defensive or offensive coaches. "So depending on who you hire, you're making your decision based on their job description and their responsibilities to take advantage of their skills."
Head coach James Franklin looking to add to the staff ahead of the 2023 college football season
Penn State has had one of the most consistent and highly ranked staffs in the sport for some time now. James Franklin searching for some extra help is nothing abnormal for a major program this close to the season, and with that being said, bring on some new candidates, because head coach James Franklin and his Penn State football team are looking to add to the staff this year.
"We've lost some guys that we haven't filled yet, and typically they would have been filled," Franklin said Tuesday night. "But my focus was on hiring d-line coach and [that] went longer than anticipated. So we still have some positions open. Then, we also have some flexibility just based on the guys that we hire and what their contract situation is like.
"We could add a few more. We'll see how that plays out on. There are some guys that we're in conversations with, some guys that we're going to invite up to spring ball, [and] some guys that were waiting to see if they were going to get picked up and hired in the NFL or so on and so forth. So there could be a few more guys still added to the roster."
---
---
Thank you for reading Basic Blues Nation. Please follow us on Facebook and Twitter for the latest news and insights on your favorite Penn State athletics.
For feedback, questions, concerns, or to apply for a writing position, please email us at [email protected] or direct message us on our social media. It's due to your support that we can become one of the market's fastest-growing Penn State sports outlets!