Penn State football: Key defender gearing up for breakout season
The Nittany Lions need a standout year from Curtis Jacobs.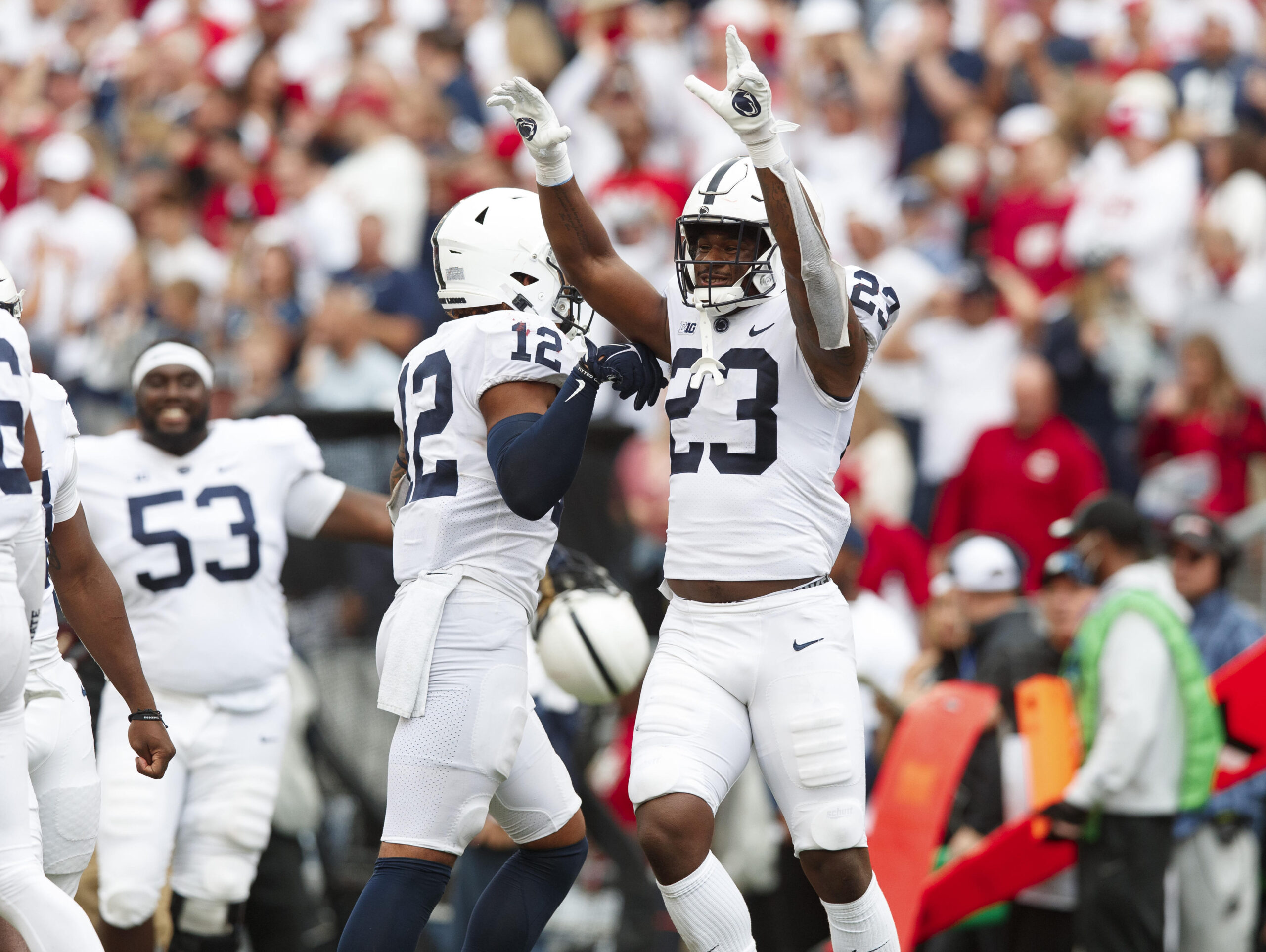 Penn State football has become one of the most highly anticipated and talked-about teams in the nation, and rightfully so. After an impressive 11-2 season last year, the Nittany Lions have set the bar high, fueling the justified expectations surrounding the program. Currently, Penn State boasts several defensive units that are ranked among the top-5 nationally, and their linebacker corps is no exception. As one of the team's standout linebackers, Curtis Jacobs is poised to elevate his performance to new heights this upcoming fall.
Curtis Jacobs in store for a breakout season in the Blue and White
Jacobs, an impressive four-star prospect hailing from the renowned McDonogh School (MD) in the class of 2020, burst onto the scene as a true freshman, making appearances in 8 games. Since then, he has established himself as a key pillar in the formidable Penn State defense, starting an impressive 22 games over the past two seasons.
"Curtis, our outside linebacker, has played here for three years, played extremely well," James Franklin said in a recent interview with ON3. "I think he's going to have a huge year for us."
Throughout his productive career at Penn State, Jacobs has consistently displayed his exceptional defensive prowess. Accumulating a total of 122 tackles, including an impressive 74 solo tackles, he has proven to be a reliable and impactful presence on the field. Furthermore, Jacobs boasts an impressive tally of 15 tackles for loss, with 7 of those resulting in resounding sacks that left a lasting impact on opposing offenses.
2022 season highlighted Jacobs' potential
The 2022 season marked a turning point for Jacobs, showcasing his versatility and impact in remarkable fashion. Ranking third on the team in total tackles, he tallied an impressive 52 tackles. What truly set this season apart, however, were his career highs in both tackles for loss (7.5) and sacks (4). Jacobs consistently disrupted opposing offenses, wreaking havoc in the backfield and displaying his exceptional ability to create chaos.
It was a season of standout moments for Jacobs as well. He intercepted a pass against Michigan, returning it for a thrilling pick-six, and also forced a crucial fumble. These game-changing plays not only highlight his playmaking abilities but also underscore his knack for turning the tide of a game in favor of his team.
Ending the season on a resounding note, Jacobs delivered a dominant performance in the Rose Bowl. Amassing 5 tackles and a career-high two sacks, he left an indelible mark on the game, showcasing his ability to rise to the occasion when the stakes are highest.
With his consistent performance, remarkable versatility, and propensity for making impactful plays, Jacobs has solidified himself as an invaluable asset to the Penn State defense. Each season, he continues to elevate his game, further cementing his status as a rising star and a force to be reckoned with in the world of college football.
Preseason honors for the Penn State star linebacker
In the highly anticipated preseason All-Big Ten selections for the upcoming 2023 season, Curtis Jacobs, the talented linebacker from Penn State football, received recognition by earning a spot on the fourth-team. This acknowledgement highlights his skills and contributions to the team's success.
Furthermore, Jacobs also received accolades from the ON3 top 100, securing a spot at No. 100 overall, further solidifying his status as one of the top players in college football. With these honors, Jacobs is poised to make a significant impact and continue his impressive performance in the upcoming season.
---
---
Thank you for reading Basic Blues Nation. Please follow us on Facebook and Twitter for the latest news and insights on your favorite Penn State athletics. For feedback, questions, concerns, or to apply for a writing position, please email us at [email protected] or direct message us on our social media. It's due to your support that we can become one of the market's fastest-growing Penn State sports outlets!