Penn State football: 3 new commits all voice their excitement about the program
All three of the new Penn State football commits shows excitement about the program yesterday.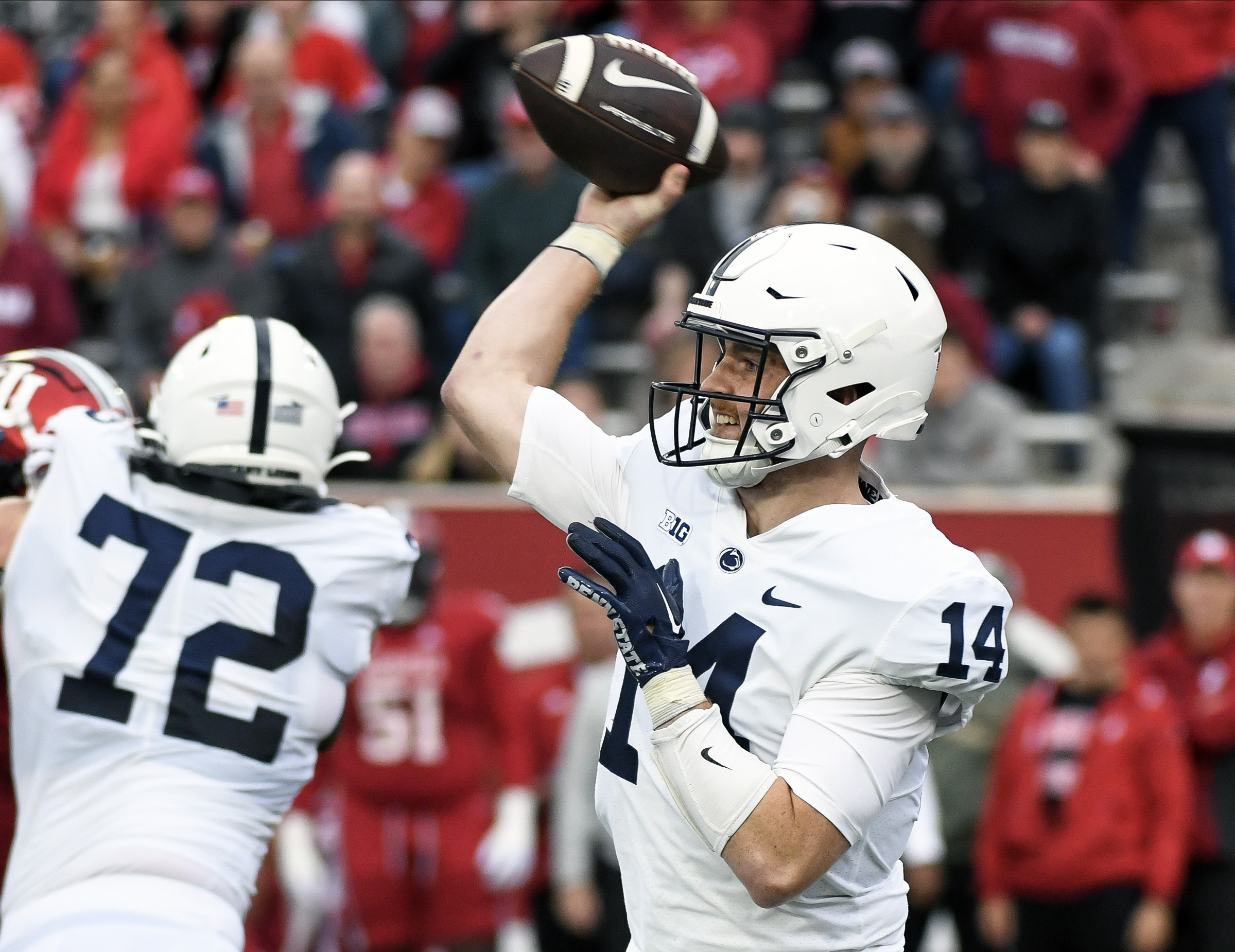 Yesterday, the 2024 Penn State football recruiting class made significant strides with a series of new commitments. The Nittany Lions began the afternoon with an impressive addition in the form of Deryc Plazz, followed by securing a commitment from Xavier Gilliam. To cap off an exceptional recruiting weekend, they landed a massive grab in the form of four-star defender Dejaun Lane from Maryland. Each of these recruits had plenty to say about their new program and the exciting seasons ahead.
Penn State football lands Deryc Plazz, kicks off massive
The commitment spree commenced with Deryc Plazz, who pledged his commitment to Penn State football in the early afternoon. As the third offensive tackle and fifth offensive line commit in the class, Plazz's decision showcases the Nittany Lions' commitment to bolstering their offensive line and ensuring consistent exceptional performance in the upcoming years.
Shortly after committing, Plazz expressed his profound enthusiasm for Penn State football, going as far as confidently asserting that the Lions have the potential to win a national title in the near future. His bold statement reflects the optimism and ambition shared by the team and coaching staff as they strive for greatness.
"The people at Penn State, when I got here, it immediately felt like home," Plazz said per 247. "Me and my mom felt loved and wanted when we were here and you could tell that it was genuine."
Xavier Gilliam keeps the recruiting train rolling
Yesterday, Penn State football secured its second commitment with the addition of Xavier Gilliam, a three-star defensive end hailing from Maryland. Gilliam's decision to join the Nittany Lions further solidifies their recruiting success early in June, as they continue to attract top prospects to their program.
Following closely after Plazz's commitment, Gilliam's pledge exemplifies the Blue and White's ability to secure key targets swiftly. As Penn State's newest defensive end recruit, Gilliam brings with him a contagious enthusiasm and a burning passion to contribute towards bringing a championship to Happy Valley.
"Coach Deion and coach Franklin are such cool guys," Gilliam said per Brian Dohn. "Another thing that stood out to me was the brotherhood of d-lineman at Penn State. It was an official visit so I got to hang out with the players a little bit, and just the relationship those guys have with each other is unimaginable."
Dejaun Lane caps off huge day for Penn State football
Penn State football's impressive recruiting streak yesterday culminated with the commitment of Dejaun Lane, a highly sought-after four-star linebacker/safety in the 2024 class. Lane's decision to join the Nittany Lions adds even more talent and versatility to their defensive unit.
Lane shared that the coaching staff at Penn State has expressed their desire to utilize his skills at safety, which aligns perfectly with his preferred position. Eager to make an impact, Lane expressed his enthusiasm about joining the Blue and White program and getting to work. His commitment further strengthens Penn State's defense and reflects the team's commitment to recruiting top-tier athletes.
"The main takeaway that I got [from Penn State football] was that I was a priority and would really fit into the scheme," he told 247 following his commitment on Sunday night.
---
---
Thank you for reading Basic Blues Nation. Please follow us on Facebook and Twitter for the latest news and insights on your favorite Penn State athletics. For feedback, questions, concerns, or to apply for a writing position, please email us at [email protected] or direct message us on our social media. It's due to your support that we can become one of the market's fastest-growing Penn State sports outlets!