What to takeaway from the Penn State basketball Bahamas trip
What are the big takeaways from the Penn State basketball Bahamas trip?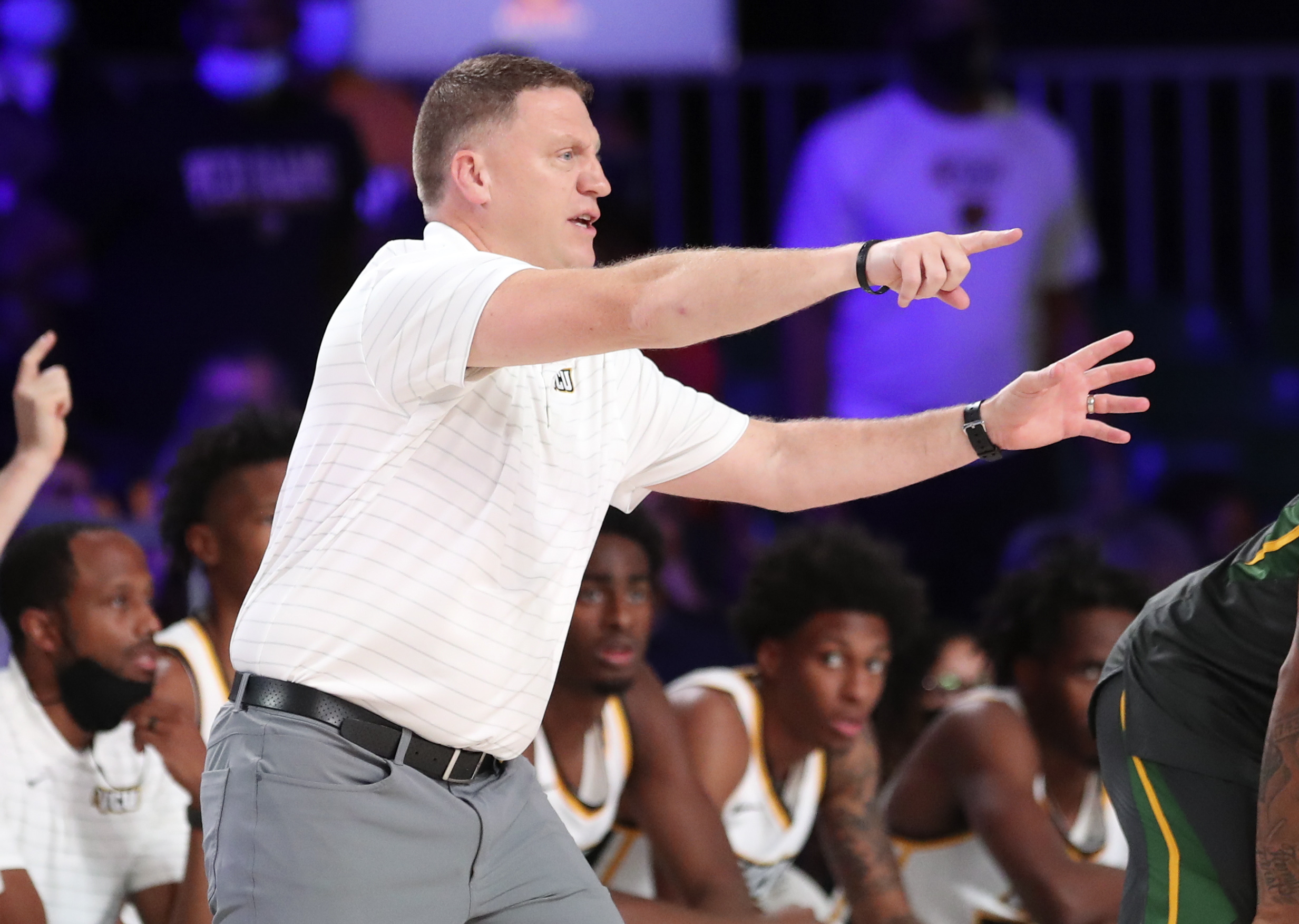 It has been about a week since the Penn State basketball team went 2-0 on their foreign trip to the Bahamas, beating the Bahamas Pirates and the University of Victoria. It is time to reflect and see what the trip taught us, and what we still don't know.
Kanye Clary stole the show 
The biggest story of the week was almost certainly the play of sophomore guard Kanye Clary. Clary got the surprising start in both games alongside the senior PG Ace Baldwin in an unconventional 2 PG starting backcourt. He excelled in this role, torching the opposing defenses with his scoring and passing. In game 1 he scored 13 points on 5-11 shooting with 7 assists, 5 rebounds, and 2 steals. He missed a couple of easy finishes that game, but his ability to get to the rim and his improvement as a playmaker jumped off the screen. Game 2 is where he really shined. He scored a team-high 22 points on an extremely efficient 10/13 mark from the field with 5 assists and 5 rebounds tacked on. This performance earned him some praise across the college basketball world including from Jon Rothstein.
Kanye Clary = Under-The-Radar Breakout Guy.

Zach Hicks = Under-The-Radar Transfer.

Penn State = Big Ten Sleeper.

— Jon Rothstein (@JonRothstein) August 10, 2023
The defense simply just had no answer for him. Clary's tight handle and incredible speed allow him to get to the rim at will, and even if you manage to wall him off he very easily transitions into a smooth pull-up mid-range that he can get off even over height. The Ace-Clary backcourt pairing was the one I was hoping for, and it seems well on its way to becoming reality thanks in no small part to the apparent emergence of Kanye Clary. 
While Kanye was the star, the offense as a whole looked a lot more advanced than expected at this stage. Obviously, the level of the opponents affected this, but even considering that the passing and chemistry on display were impressive. It started with the VCU connection between Ace Baldwin and Nick Kern. When they shared the floor together they felt perfectly in rhythm. Nick would cut at the perfect times and Ace would hit him inside resulting in many easy finishes at the rims or passes to the big inside. Beyond just Nick though the offense had a lot of movement. There was almost constantly someone cutting and filing the spot allowing for Ace or Kanye to punish any defensive lapse. Everyone worked to find the open man and seemed to understand their role very well. Whether that is Zach Hicks ready to fire it up at all times as the starting lineups go to knock down shooter, or D'Marco Dunn ready to enter the game and put some points on the board as a spark off the bench. 
The defense on their hand was a little less polished. This is not to say it was bad, but there are clearly some things to work out. Rhoades runs a unique defensive system that is not easy to pick up right away. His defense is a variation of Shaka Smart's "chaos" defense which utilizes a lot of trapping, full and half-court pressing, and gambling for turnovers. Not every gamble is gonna work and you will give up some easy buckets, but it is offset by how much "chaos" you are causing. Many players on the team are still a bit too cautious, not fully committing to the chaos, and still trying to make sure they can recover. However, this just creates easy pathways to get scored on because the pressing isn't as effective and they can't recover as well. It will take some time for a majority of the roster to adjust to this new mindset and be ok with getting beat at times. We can look at VCU under Rhoades and see how effective this defense is, but we can just look at Ace's performance this past week. He racked up 6 steals over the two games and just completely destroyed the rhythm of both offenses. 
Like Ace, there were a few more standouts on both ends of the floor throughout the week. The first is fellow VCU transfer, Nick Kern. Kern showed what it looks like when defenses guard him normally instead of in the paint as they did at VCU, and it looks great. Kern scored 17 in the first game and 16 in the second game, missing just 4 shots in total during the week. His speed and finishing at the rim make him an ideal cutter and inside play finisher. He did not test out the jumper in these two games unfortunately, but if he can knock down open threes at a reasonable clip he could be in for a big junior jump. The other standout was UNC transfer Puff Johnson. Puff had a very solid all-around week, showing off the scoring with 13 points in game 1 and 15 in game 2. He also looked good on the boards grabbing 13 total rebounds. His versatility jumped out, playing 3-5 during the week and defending up and down the lineup with effectiveness. The most encouraging showing for Puff was the shooting form deep. He has struggled from range in his NCAA career but will be asked to provide spacing for the Nittany Lions this year and looked the part, knocking down 4-7 shots from three-point range. 
What will the offense look like in 2023?
While there were a lot of positives, there are still a lot of things we do not know. The number one question mark still remaining in my opinion is the offensive style this team will play. As mentioned before there was a lot more movement than what is typical of a Mike Rhoades team, which is encouraging. However, it is really impossible to lock down how much of that was just circumstance because of the lack of big depth. Centers Qudus Wahab and Favour Aire were unable to participate in the foreign trip leaving just one center, Demetrius Lilley, on the roster. This led to a lot of small ball lineups with guys like Puff and Leo O'Boyle playing the 5. In these lineups, we say a lot more free-flowing offense with a ton of dribble handoffs, or DHOs. A DHO-style offense is much more in line with the current trend of professional basketball and what we saw last year under coach Shrewsberry. Rhoades is traditionally a standard pick-and-roll coach, which we did see at times when Lilley was in but still not a ton. At this stage, it looks like Rhoades has evolved his offense a bit to fit his new personal, but with the unusual playing circumstances, it is impossible to say for sure.
The lack of big depth also made determining the current center rotation possible. Back when I previewed the Bahamas trip, the two biggest questions I had were who would be the starting shooting guard and how would the center rotation work out. While we got a surprising and fun answer for question 1, the absence of Wahab and Aire made question 2 impossible to answer. To his credit, Lilley looked solid. He has clearly transformed his body and is moving much more fluently on the floor. He had a few nice finishes inside and boxed out on the boards well. However, he still looked a step slow on defense, and he was not on the same page with Ace leading to some turnovers. Unfortunately, it is not even fair to judge Lilley in these games because there were more unnatural circumstances. The biggest one being the Bahamas Pirates did not have a center. Lilley, an average to maybe even undersized center in his own right, was easily the biggest player on the floor at all times. An environment he likely will never see in college play this year. 
In an admittedly stupid exercise, I would like to break down my personal rotation prediction based on a tiny two-gamed sample against two inferior opponents. 
Starters:
PG- Ace Baldwin
SG- Kanye Clary
SF- Zach Hicks 
PF- Puff Johnson
C- Qudus Wahab
The Ace-Kanye backcourt is one I have been dreaming of since Ace committed and it looked the part this week. The way this pair can play off each other's passing and driving talents to score the rock themselves or set up their teammates will give the team their best shot at a good offense. It will just be important to stagger their minutes to keep one on the floor at all times to run the show on offense. With two starting guards that do not love to shoot, Hicks is a necessity in the starting group. His shooting from deep will help provide the spacing Ace and Kanye need to operate. But Hicks won't be enough which is why Puff Johnson joins him at the forward sports. It was a very tough decision deciding between Puff and Kern to start, as it seems to be for Rhoades as well with both starting 1 game each in the Bahamas. The need for shooting ultimately gives Puff the spot, despite being a bad shooter in the past. Puff is willing to shoot threes, and Kern just isn't at this stage. Despite not playing this past week, Wahab, the 5th year senior from Georgetown, is still the obvious choice to anchor the team down low at the 5.
The reserves:
6th man: Nick Kern
BE: D'Marco Dunn
BE: Leo O'Boyle 
BE: Lilley/Aire
Whoever did not start between Puff and Kern was the easy choice for the 6th man and in this case, it is Kern. Nick brings an instant energy to the court which will be huge to spark the team off the bench. Dunn as mentioned above will likely be relied on as the scorer off the bench. If there is one thing this roster lacks it is on-ball scoring outside of Ace and Clary. If Dunn can live up to some of the expectations he had as a top 100 prospect like he flashed last week that would be absolutely massive for the offensive potential of this squad. Leo fills the shooter off-the-bench role Rhoades has used before and will play just to space the floor and hit threes. If his shooting starts off slow he could lose this spot very quickly. With Aire not playing, it is impossible to say who has the edge right now at the backup center. Whoever ends up being better be prepared because they are going to have to play quite a bit with Wahab's tendency to get in foul trouble.
It is important to remember after all of this that this is all based on a two-game sample against bad competition in August. It is an impossibly small sample and everything that I took away is based on that small sample. We still have a long way to go till the season tips off and a lot of things can change by then. The week at the Bahamas just gave us a fun sneak peek at what the team looks like at this stage and gave us some hints about what the team could look like this winter.
---
---
Thank you for reading Basic Blues Nation. Please follow us on Facebook and Twitter for the latest news and insights on your favorite Penn State athletics. For feedback, questions, concerns, or to apply for a writing position, please email us at [email protected] or direct message us on our social media. Also, be sure to check out our new site shop. It's due to your support that we can become one of the market's fastest-growing Penn State sports outlets!