Penn State basketball adds another massive transfer portal commitment
The Nittany Lions added another key player to their 2023-24 roster on Wednesday evening.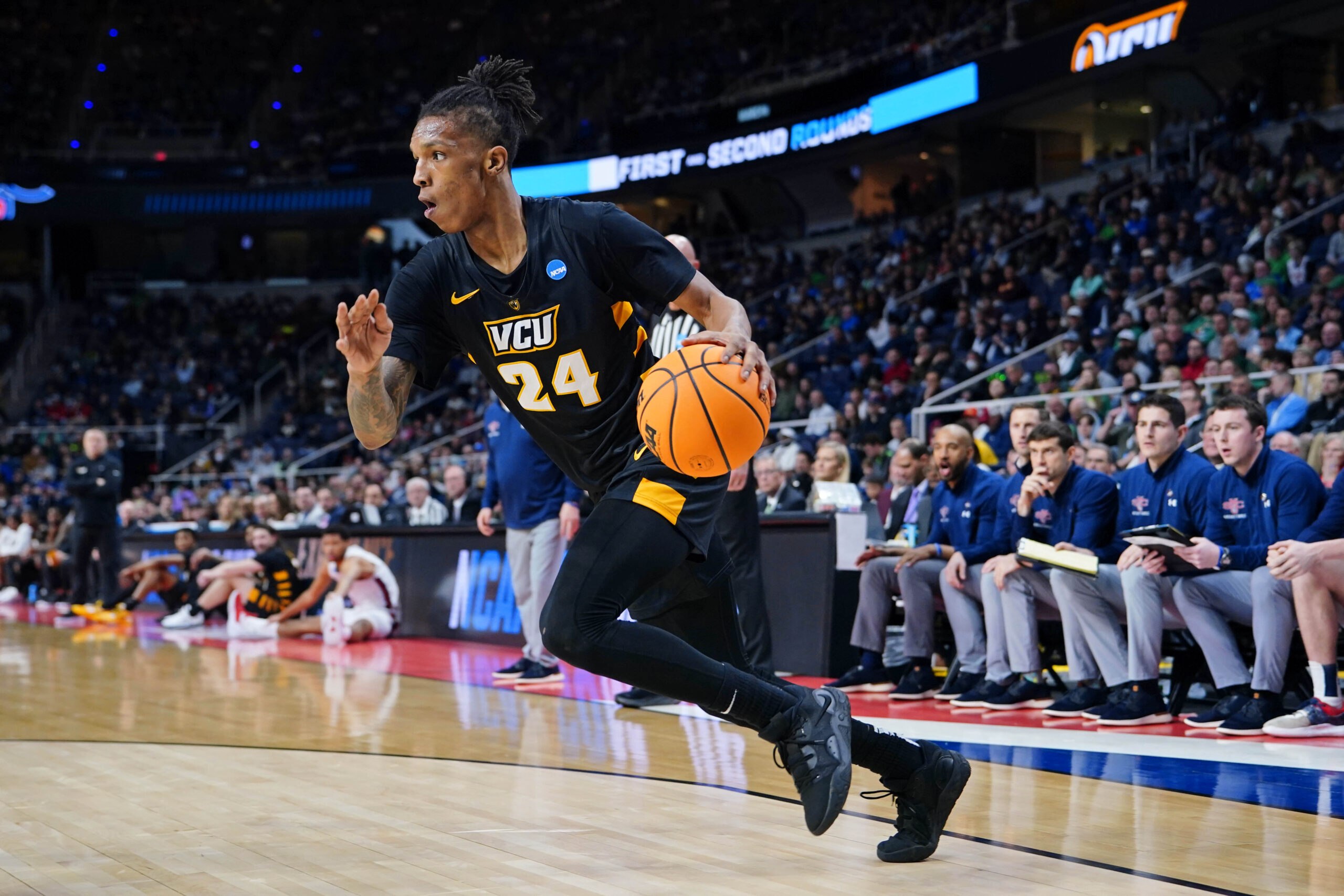 When Micah Shrewsberry left the Penn State basketball team, he did so in a sudden fashion and did not leave much behind. Now, with the Nittany Lions looking to rebuild, and for the second time this offseason, Penn State basketball has picked up an essential transfer portal addition ahead of the 2023-24 season: VCU guard Nick Kern. As Penn State's second transfer portal commitment, Kern comes to Happy Valley as a much-needed offseason addition to the roster.
Penn State basketball lands transfer portal commitment from VCU guard Nick Kern
New head coach Mike Rhoades has taken one of his players from VCU to Penn State for the second time in one week — the first was former A-10 Player of the Year Ace Baldwin, who committed over the weekend. The Nittany Lions still lack scholarship athletes right now, though this is another massive step in the right direction ahead of Rhoades' first season as head coach at State College.
Kern saw action in 19 of VCU's 35 games a season ago en route to an A-10 title, NCAA tournament berth, and more. His 6-foot-6, 190-pound frame should make an incredible addition to the new-look Penn State Nittany Lions, who will likely be a defensive team under Mike Rhoades instead of Micah Shrewsberry's "more plays than Broadway" offensive schematics.
Despite not seeing the floor much throughout the 2022-23 VCU basketball season, Kern shot over 60% from the floor and averaged 5.3 points per game, 2.7 rebounds per game, 0.8 assists per game, and more.
Kern is Penn State's second transfer portal addition, and as a rising junior (and one of the Nittany Lions' only players on the roster right now), he should find himself a much larger role next winter than what we have seen from him so far.
---
---
Thank you for reading Basic Blues Nation; we are proud to be a student and alumni-owned and operated media outlet covering all things Penn State athletics! Please follow us on Facebook and Twitter for the latest news and insights on your favorite Penn State teams. For feedback, questions, concerns, or to apply for a writing position, please email us at [email protected] or direct message us on our social media. It's due to your support that we can become one of the market's fastest-growing Penn State sports outlets!