Penn State basketball: Major transfer portal target to visit this weekend
One of the Nittany Lions' top transfer portal targets will be in State College this weekend.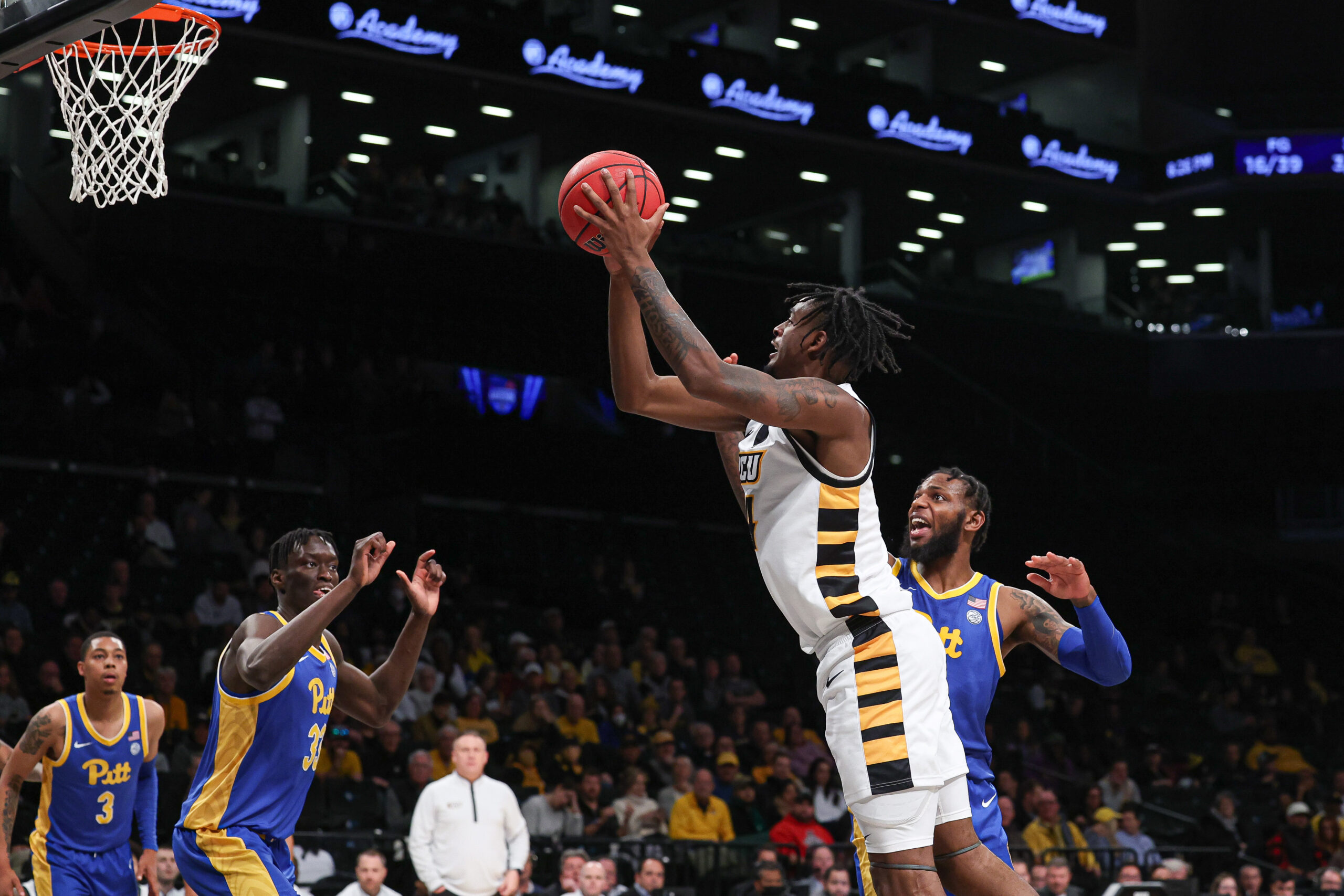 The past few weeks of Nittany Lion hoops news have been somewhat chaotic. After Micah Shrewsberry accepted the Notre Dame position, Mike Rhoades was quickly introduced as the new Penn State basketball head coach. Now, with only a few scholarship players remaining on the team, Penn State needs to hit the portal hard to assemble a roster in year one of a new era. The Nittany Lions have already landed two portal commits — including A-10 Player of the Year Ace Baldwin — and are trending for several others. Speaking of which, this weekend, a special visitor will be in town: VCU transfer forward Jalen DeLoach, who is favored to end up in the Blue and White all said and done.
Penn State basketball to host major transfer portal target this weekend
Most of Penn State athletics' attention will be on the Blue/White football game at Beaver Stadium tomorrow afternoon. Frankly, the next most-talked-about thing in State College will be football recruiting, as the Nittany Lions are expected to haul in a few new commits due to the fanfare surrounding the spring game. Still, Mike Rhoades will also have his work cut out for him, seeing as one of his top transfer portal targets will be in town on a recruiting visit.
Jalen DeLoach — a former three-star recruit from Lilburn, GA — was a standout player for Mike Rhoades at VCU. During his most recent season with the Rams, DeLoach averaged 9.7 points, 6.9 rebounds per game, and shot 56.2% from the floor in 2022-23. His massive 6-foot-9, 215-pound frame make him an ideal target for a Big Ten team like Penn State basketball, and his familiarity with Mike Rhoades' scheme and style could make him a standout in the Blue and White if he chooses to commit to the Nittany Lions.
Penn State trending for DeLoach
According to Jalen DeLoach himself, Penn State University is among his top remaining schools.
"I played for coach Rhoades and he's the reason why I came to VCU. Penn State is definitely one of my top choices right now," Jalen DeLoach told 247. "They're a great option … Whichever team I choose is getting a high motor, highly skilled four man with a motor that never stops. I also rebound the ball really well on defense and offense and I'm an overall leader."
When can fans expect a decision? Sometime this month or next months appears to be the timeline at the moment.
"My timeline is looking like the end of April or early May," Deloach added. "I'm looking to get all my visits in then after that I'll make a choice."
---
---
Thank you for reading Basic Blues Nation; we are proud to be a student and alumni-owned and operated media outlet covering all things Penn State athletics! Please follow us on Facebook and Twitter for the latest news and insights on your favorite Penn State teams. For feedback, questions, concerns, or to apply for a writing position, please email us at [email protected] or direct message us on our social media. It's due to your support that we can become one of the market's fastest-growing Penn State sports outlets!