Momentum halted as Penn State baseball drops series to Purdue
After a promising turnaround, Penn State baseball's momentum was halted yet again.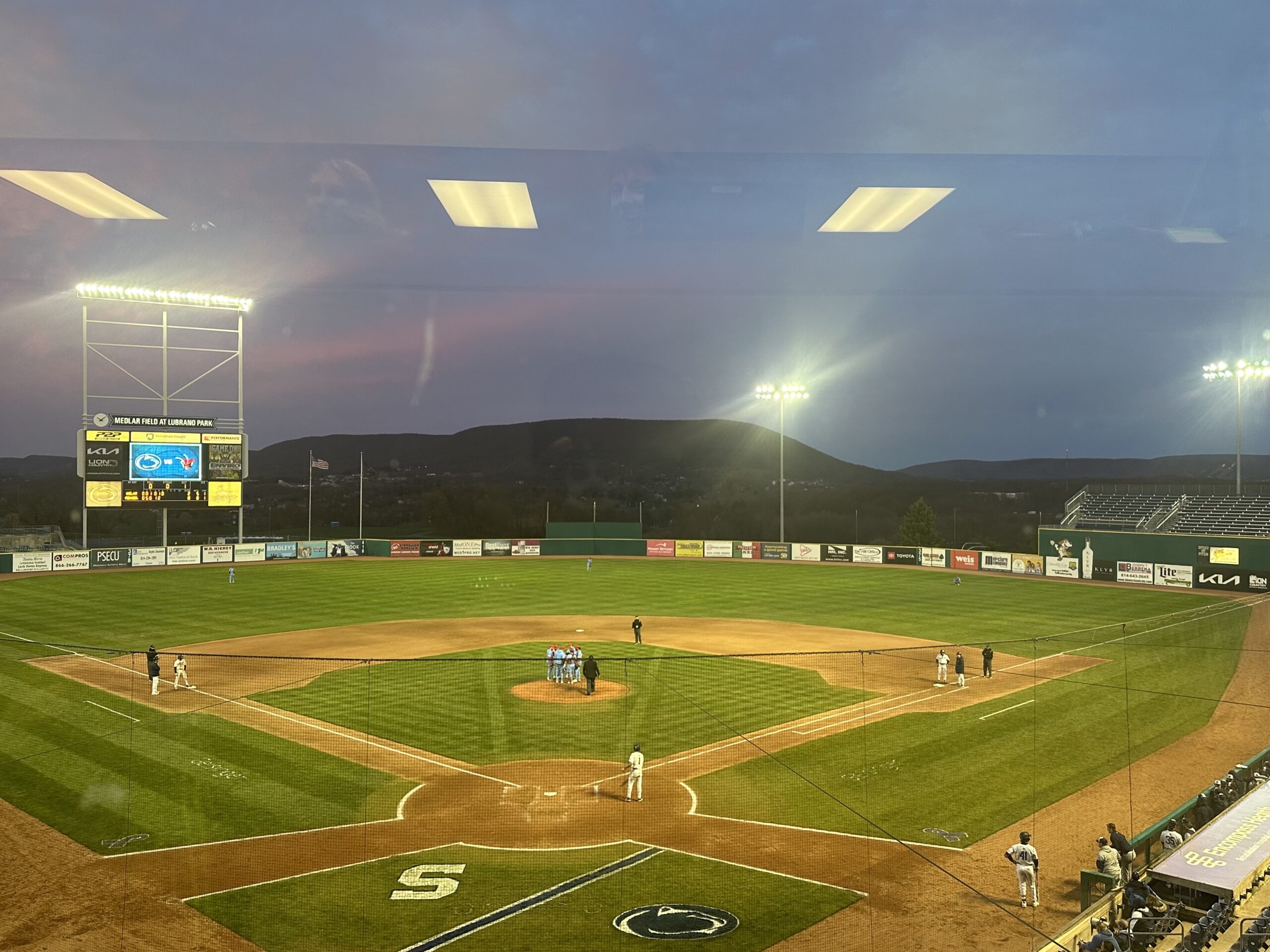 WEST LAFAYETTE, Ind. — After a rocky two-week stretch to end March and begin April, the Penn State Nittany Lions baseball team had picked up momentum recently. Penn State baseball had won four games in a row before traveling to West Lafayette to take on Purdue this weekend. But, while the Lions hung tough, their momentum was stifled after dropping two of three games to the Boilermakers.
Offensive explosion secures game one for the Penn State baseball
This game was a low-scoring affair early, but it wouldn't stay that way. Purdue took a 1-0 lead in the first inning, while Penn State's Bobby Marsh tied it up with a solo shot in the second. The score would remain knotted until the fifth inning when Tayven Kelley hit an RBI single to give the Lions their first lead of the day. 
But then, Penn State baseball broke the game open with a 12-run sixth inning. The Nittany Lions would bat around and then some. Josh Spiegel, Tayven Kelley, Kyle Hannon, Grant Norris, and Bobby Marsh all scored runners in the inning. However, the death blow came from Thomas Bramley, whose grand slam gave Penn State a ten-run lead. When Purdue finally got out of the inning, the Lions carried a 14-1 advantage. 
Purdue added two runs in its half of the sixth inning, while Penn State scored its final run in the eighth. But by that point, the game was decided. The Lions won 15-3 as Jaden Henline picked up his fourth win of the season by allowing 9 hits, three earned runs, and striking out four.  
Lions' late rally falls short
Returning to play for a doubleheader on Saturday, the Nittany Lions picked up right where they left off on Friday. Penn State jumped out to an early 3-0 lead in the first off the bats of Spiegel, Bramley, and Marsh. However, this time, Purdue got off the mat quickly. The Boilermakers used two home runs in their half of the first to take a 4-3 lead. 
And in this game, it would be Purdue that would jump out to a massive advantage. The Boilermakers added a run in the third, three runs in the fourth, and a final run in the sixth to go up 9-3. In the seventh inning, the Lions used a bases-clearing double from Jay Harry and an RBI sacrifice fly from Norris to cut the lead to 9-7. Kelly added a final run in the eighth, but Penn State fell just short, losing 9-8. Steven Miller was credited with the loss after allowing four earned runs in a little over an inning of action.
Déjà vu for PSU
Much like game two, Penn State started the scoring early by jumping out to a 1-0 lead in the first. And again like the earlier game on Saturday, Purdue responded quickly. The Boilermakers tied the game in their half of the first before taking a 4-1 lead in the second inning. 
The score remained 4-1 until the top of the ninth inning. Marsh and Kelley both posted RBIs to make it a one-run game. Despite another strong rally, the Lions couldn't find the tying run, and lost by a 4-3 final. Travis Luensmann picked up his second loss of the season, allowing seven hits and three earned runs in 4.2 innings.
Looking for answers…again
After dropping another series, Penn State baseball now sits at 19-13 on the season and 2-7 against conference opponents. The Nittany Lions will attempt to right the ship again on Tuesday when they return home to take on Youngstown State. Penn State will then remain at Medlar Field this weekend to take on Ohio State in a three-game series starting on Friday. 
---
---
Thank you for reading Basic Blues Nation. Please follow us on Facebook and Twitter for the latest news and insights on your favorite Penn State athletics. For feedback, questions, concerns, or to apply for a writing position, please email us at [email protected] or direct message us on our social media. It's due to your support that we can become one of the market's fastest-growing Penn State sports outlets!