Late rally seals comeback win for Penn State baseball
On Tuesday, four late runs helped propel Penn State baseball past Youngstown State for a come-from-behind victory.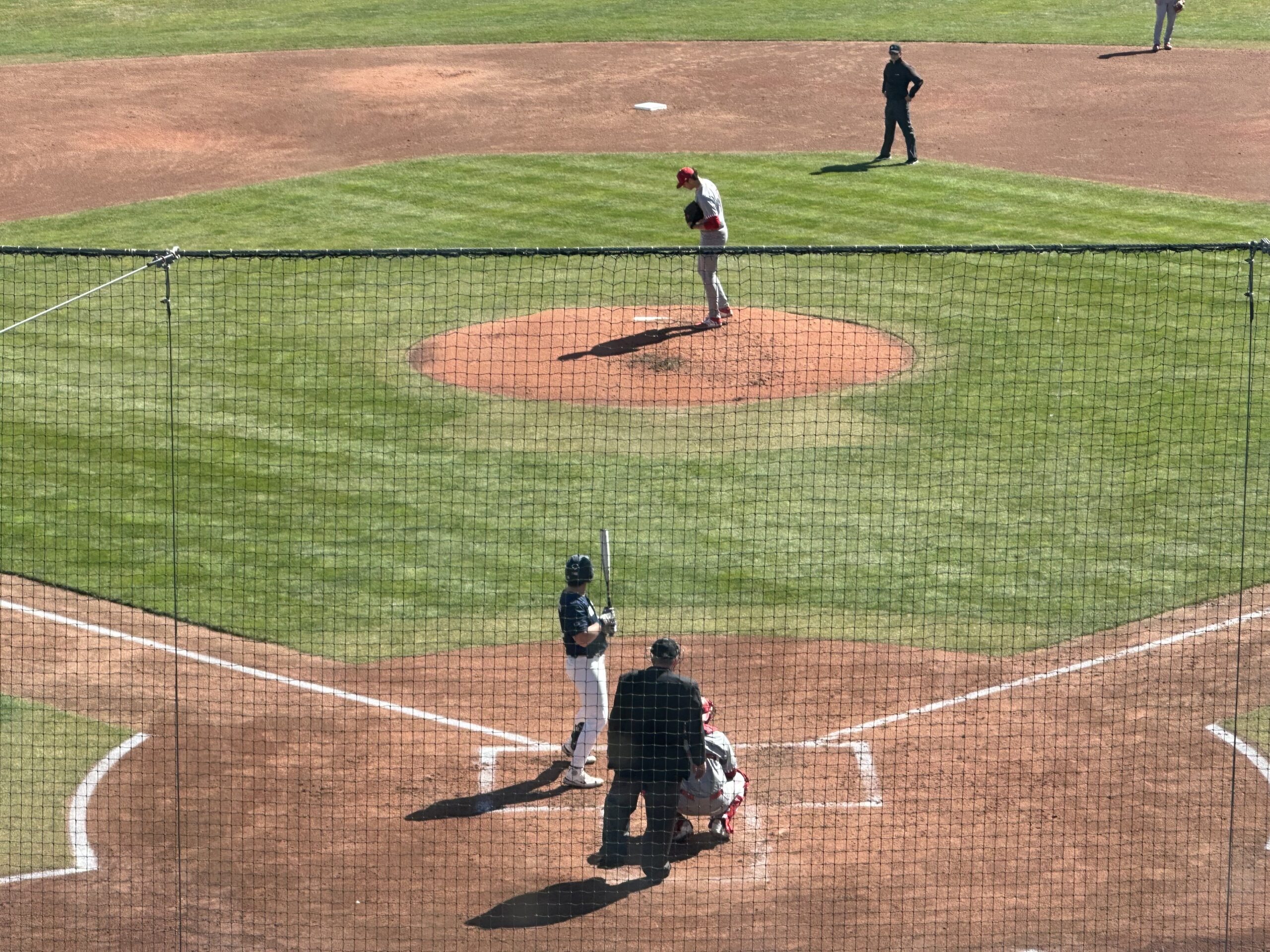 STATE COLLEGE, Pa. — Coming off a competitive but disappointing series performance against Purdue last weekend, the Penn State Nittany Lions looked to get back on track Tuesday against Youngstown State. The Lions seemed to still have some rust from the weekend early but rallied late. Four runs across the seventh and eighth innings helped propel Penn State baseball to the 10-8 victory.
Lions dig early hole
Youngstown State applied pressure to open the inning after two consecutive singles got runners on second and third. A SAC fly would score the runner from third and give the Penguins an early 1-0 lead. However, freshman pitcher Ben Demell bounced back nicely after giving up a walk to put runners on the corners. A pair of strikeouts would limit the damage and hold Youngstown State to a single run for the inning.
Kyle Hannon reached first on a leadoff walk for the Nittany Lions. He then advanced second on a wild pitch, putting himself in scoring position almost immediately. Jay Harry then hit a single that sailed past the first baseman, allowing him to take second after a throwing error to the catcher. Hannon advanced to third and was held there. A Bobby Marsh single to left center field would then score Hannon and tie the game 1-1. A sacrifice fly from Johnny Piacentino would score Harry from third, and then an RBI single from Grant Norris would score Marsh and give Penn State the 3-1 lead going into the second inning.
Youngstown State tied the game in the top of the second after a single and double got runners on second and third. A double to right center would allow a runner to score, but a throwing error from Thomas Bramley would allow a second runner to score to tie the game. A sacrifice fly helped the Penguins take the lead, 4-3. Youngstown State added another run after a questionable call (that led to manager Rob Cooper's ejection) from the first base umpire, increasing the lead to 5-3. A following RBI single would give them a 6-3 lead going into the bottom of the second. When Coach Cooper was asked about his exchange with the umpire that led to his ejection, he joked that he "strongly disagreed with his assessment of it" and that he was just "asked to leave."
Penn State was held scoreless in the bottom of the second. But the Lions returned the favor, holding Youngstown State scoreless after Connor Throneberry came into the game in relief of Ben Demell. Penn State loaded the bases with no outs in the bottom of the third. Grant Norris capitalized off of this as he worked a walk and brought in Spiegel to inch closer to the Penguins' lead. A double play groundball from Tayven Kelley scored Bramley and made it a 6-5 game. The Lions tied the game 6-6 after a Penguins wild pitch allowed Piacentino to score. 
Lions pitcher Connor Throneberry would work a 1-2-3 inning in the top of the fourth. Kyle Hannon reached base after being hit by a pitch in the bottom of the fourth, but the Lions couldn't capitalize. The Penguins retook the lead in the top of the fifth after a fielding error from the pitcher allowed a runner to score. The Nittany Lions were again held scoreless in the bottom of the fifth, and the score remained 7-6. Youngstown State got a runner on second from a double to open the top of the sixth. Two straight wild pitches enabled the runner to reach third and score, increasing the Youngstown State lead to 8-6.
Late rally seals comeback win for Penn State baseball
After a scoreless sixth inning, Jay Harry reached first on an error by the second baseman in the seventh. Josh Spiegel singled to the right side for his second hit of the day to get Harry to third. A sharp ground ball from Bramley would score Harry and a single from Johnny Piacentino would plate Spiegel and tie the game again, 8-8. Youngstown State would be held scoreless in the top of the eighth.
Penn State added two go-ahead runs in the bottom of the eighth after Kyle Hannon singled and Jay Harry walked. Bobby Marsh roped a double to left center field, allowing Hannon and Harry to score. Penn State took a 10-8 lead with these crucial go-ahead runs. When asked what was going through his head in that at-bat, Marsh said he was "calm and collected." He said he was looking for a ball up and hit it to left field once he found it. When I asked him about whether there was any particular spark in the dugout that led to the rally and his hit, he stated that it was just about "believing in the team" and that despite them being down at that point, "we always knew that we had a chance."
Bobby Marsh!!! He drops a fly ball into left for a double! Hannon and Harry score!

B8 | PSU 10, YSU 8#WeAre pic.twitter.com/nKWB7NN2wK

— Penn State Baseball (@PennStateBASE) April 19, 2023
Anthony Steele retired three straight Youngstown State batters, and Penn State got the comeback win 10-8.
Critical showdown awaits this weekend
Penn State baseball hosts Ohio State for a crucial three-game series beginning on Friday, April 21st, at 6pm.
---
---
Thank you for reading Basic Blues Nation. Please follow us on Facebook and Twitter for the latest news and insights on your favorite Penn State athletics. For feedback, questions, concerns, or to apply for a writing position, please email us at [email protected] or direct message us on our social media. It's due to your support that we can become one of the market's fastest-growing Penn State sports outlets!