Penn State football: How has James Franklin attacked the transfer portal this offseason?
Through the addition of two key portal pieces this offseason, James Franklin highlighted Penn State football's strategy in the transfer portal.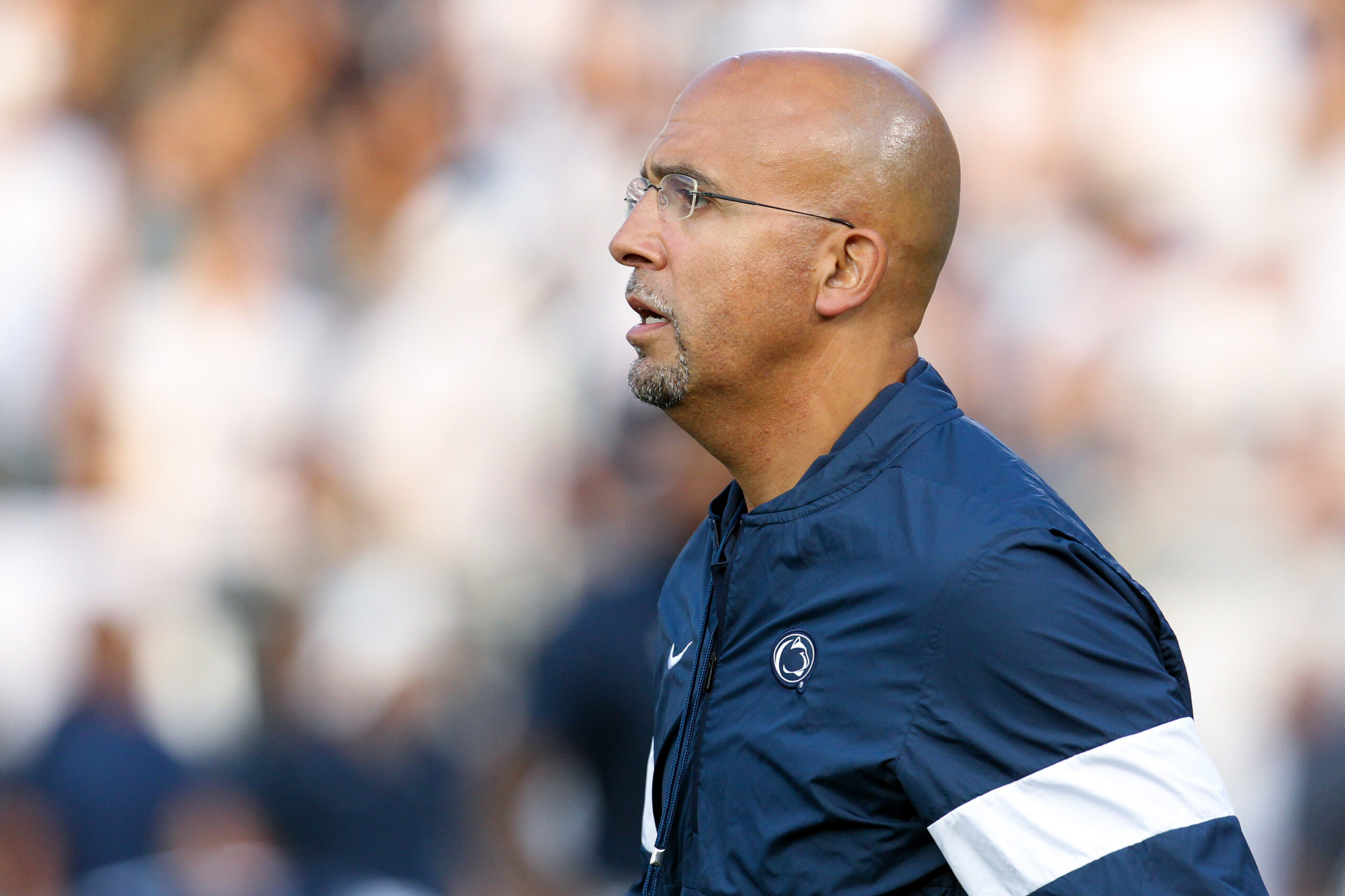 This spring, James Franklin and Penn State football aimed to use the transfer portal to fill depth at two key positions on defense – cornerback and defensive tackle. Come May, the Nittany Lions welcomed two new portal additions, Audavion Collins at the corner and Alonzo Ford along the defensive front. While these two new Nittany Lions are similar, the road that led Collins and Ford to Happy Valley took many twists and turns. During his summer media session last week, James Franklin discussed the recruitment of Collins and Ford and the overall strategy Penn State football takes when scouting players in the transfer portal.
James Franklin talks approach at cornerback in transfer portal this spring
Penn State has long preferred to build a program with high school recruiting instead of loading up on transfer portal players. However, James Franklin has often reiterated that the Nittany Lions look to strategically use the portal to "go out and solve problems," with proven commodities from other colleges.
That's exactly what Penn State attempted to do this winter at cornerback. In January, the Nittany Lions added depth to their roster in North Carolina corner Storm Duck, only to have the veteran ACC player re-enter the transfer portal after spring practice. "As you know, we had gone to the portal and got a young man, and then that young man ended up leaving," Franklin said when asked about the situation last week. "So finding another guy like that was important."
Ultimately, Penn State found Mississippi State cornerback Audavion Collins to provide that depth in the defensive backfield. "We went back and watched his high school tape. He's a little bit different situation because he's got four years of eligibility, which is unusual," Franklin said of Collins. "We really liked his high school tape."
Franklin also explained the additional vetting he uses when evaluating a player from the transfer portal. "I'm not going into the portal and taking the guy without calling the previous school. It's amazing how many guys I see that happens with – they have no idea. So for us, I called Mississippi State and had a good conversation with our head coach there."
While Franklin noted that he has some work to do in the weight room, the coaching staff has been very impressed with what they've seen from Audavion Collins so far. "He's come here and done well," Franklin said. "He's tested well. He's quick, and he's fast, and he's explosive. He needs to eat a few sandwiches. But besides that, we've been impressed so far."
Penn State football adds veteran depth on the defensive front
Much like a corner, Penn State also wanted to add veteran depth in the middle of the defensive line. "I just felt like we needed a little bit more depth at D-tackle. You know, again, at those positions, there's a lot of physicality and contact. So, having some guys with experience at that position and depth [is critical]."
Penn State brought in Alonzo Ford from Old Dominion to fill this need. Although Ford played in the Sun Belt at ODU, Franklin noted that his staff leaned on the tackle's performance against Power Five competition to gauge Ford's fit at Penn State. However, Franklin mentioned that he was able to gain additional insight from former Penn State offensive coordinator Ricky Rahne, who is now the head coach at ODU. "Also, obviously having Ricky Rahne, one of my former staff members, as the head coach there, being able to call him and get feedback [was important]."
Will Penn State's portal strategy pay off?
James Franklin doesn't go out and try to bring in big names in the transfer portal for the sake of doing so. The Nittany Lions lean on their recruiting when possible. When Penn State goes to the portal, the coaching staff takes a deliberate approach and tries to find the best fit for the program, not necessarily the best talent available.
Overall, Penn State has one of its strongest and deepest rosters in quite some time. And for that reason, it was a relatively quiet offseason in the transfer portal for James Franklin. The Nittany Lions added from the portal in some key spots but primarily have decided to stick with the talent that led Penn State to a Rose Bowl victory last season. Soon, we'll find out if this strategy will be enough to help Penn State push for a Big Ten title and more in 2023.
---
---
Thank you for reading Basic Blues Nation. Please follow us on Facebook and Twitter for the latest news and insights on your favorite Penn State athletics. For feedback, questions, concerns, or to apply for a writing position, please email us at [email protected] or direct message us on our social media. It's due to your support that we can become one of the market's fastest-growing Penn State sports outlets!