ICYMI: Happy Valley United merger is game-changer for Penn State football and NIL
Created by a merger of two prominent collectives, Happy Valley United hopes to be a NIL game-changer for Penn State football.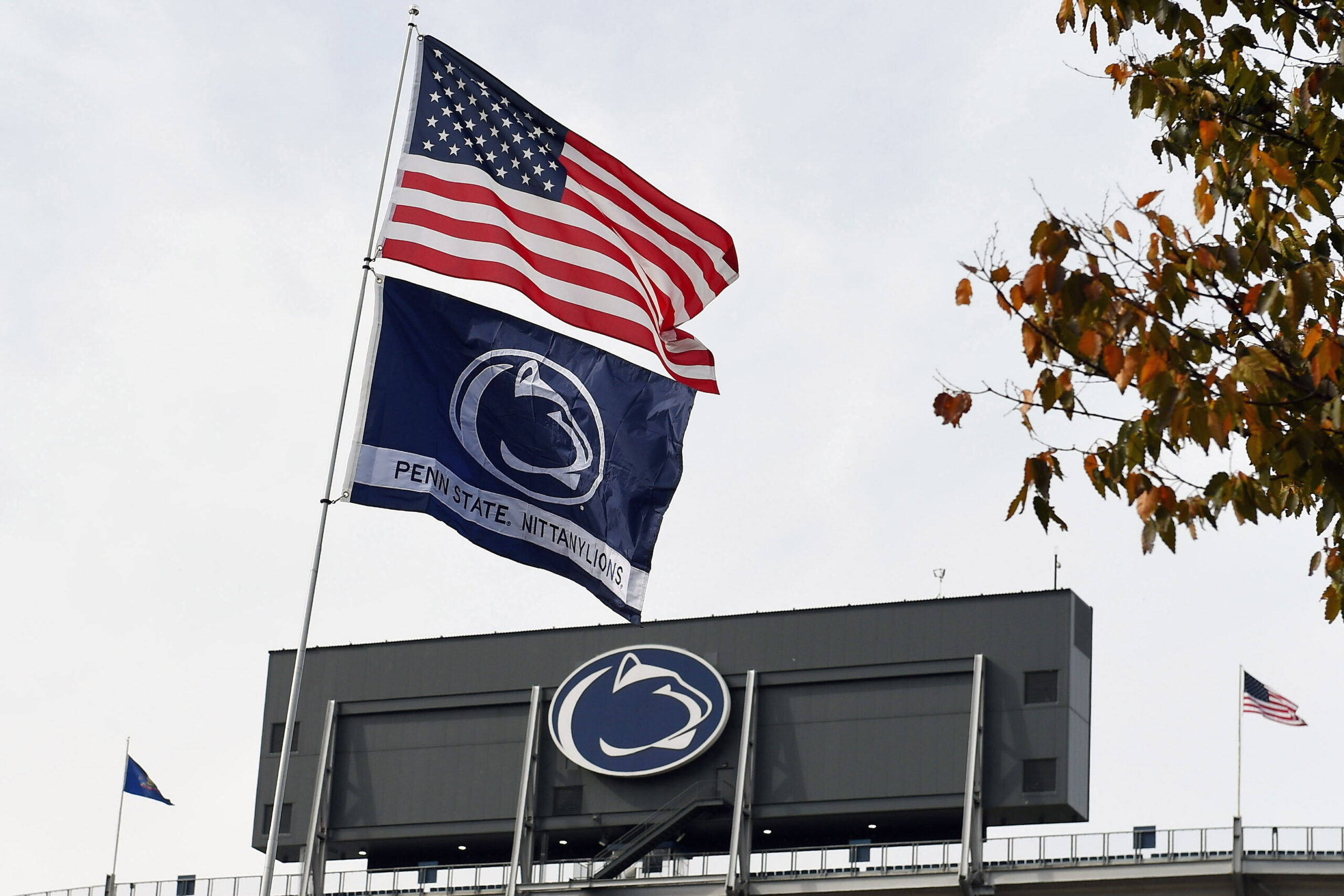 This month, the two most prominent NIL collectives in the Penn State football landscape – Success with Honor and the Lions Legacy Club – merged to form Happy Valley United. After months where the university's progress in NIL has been questioned, the new organization will give Penn State a cohesive, unified strategy in NIL moving forward. With this new approach, Happy Valley United begins the work of leveling the playing field for Penn State football and all Nittany Lion athletics in the NIL landscape.
Hard questions led to the formation of Happy Valley United
When NIL entered the college football universe in 2021, programs nationwide reacted differently. Some schools, like Penn State, attempted to evolve in the rapidly changing college athletics landscape while also staying true to its core values.
While admirable, the end result was that institutions like Penn State started to fall behind the NIL programs of many more ambitious schools across the country. "I think it's an area that, if we're being honest with ourselves, we were probably behind to start with, and we're doing our best right now to catch up," Penn State football General Manager of Personnel and Recruitment Andy Frank said when recently asked about the impact of NIL on recruiting.
Oddly enough, it was the status of the NIL program for Penn State basketball that woke many Nittany Lions fans to the situation in Happy Valley. One of the driving factors behind Micah Shrewsberry's departure for Notre Dame was Penn State's lacking NIL apparatus for basketball. This sparked a series of hotly contested debates between Penn State's collectives and the fanbase at large over the role of NIL in Nittany Lion athletics. Some felt that NIL ran counter to the message of Penn State. If NIL was to be used, it should be spread universally to all Penn State athletes. Conversely, some felt that a bold and aggressive approach was needed to keep Penn State competitive in high-visibility sports like football and basketball.
New collective touts unified NIL message for Nittany Lion athletics
While this debate rumbled quietly below the surface in recent months, a unified message was forming behind the scenes. On Thursday, Success with Honor and the Lions Legacy Club announced that the two organizations would merge to form Happy Valley United. The collective would connect the best components of Success with Honor's university-wide approach with Lions Legacy Club's football-specific NIL structure.
"Both groups have been great supporters of our NIL efforts to date, but this merger was an important step in our ever-changing collegiate athletics landscape," Penn State athletic director Pat Kraft said in a statement. "It was imperative for these two powerful collectives to join forces to provide a large breadth of NIL opportunities for student-athletes in all 31 of our sports programs to continue to push us forward."
The new collective now represents over 800 Penn State student-athletes. It will soon form advisory boards to support efforts related to football, basketball, and Olympic sports. "Happy Valley United is a crystal-clear signal that the competition is not within Penn State, but our competition is around the country. A unified collective combined with dedicated resources, infrastructure, and an impressive team of professionals will deliver on bold, aggressive, and ambitious fundraising needs that will keep Penn State athletics at the pinnacle of college athletics on the gridiron, on the court, and anywhere else you cheer on the Nittany Lions," said Penn State alum Rob Sine, who will oversee the operational support for Happy Valley United as a part of Blueprint Sports.
The Penn State football staff expressed optimism that NIL will eventually become a valuable resource for recruiting. "As time goes on, hopefully, we'll be in a position where it can be a strength and something for us that can actually help us get a kid as opposed to right now," Andy Frank said. "We're still, I think, in a position where we work on the relationships, work on the other things, and have enough to offer in NIL. Eventually, you'd like to be in a position where it can push a kid over the top as opposed to keeping you back."
Like most things, that strategic vision will take time. But the formation of Happy Valley United represents a step in the right direction for Penn State football and Nittany Lions athletics overall.
---
---
Thank you for reading Basic Blues Nation. Please follow us on Facebook and Twitter for the latest news and insights on your favorite Penn State athletics. For feedback, questions, concerns, or to apply for a writing position, please email us at [email protected] or direct message us on our social media. It's due to your support that we can become one of the market's fastest-growing Penn State sports outlets!