2024 Penn State football recruiting class: a look at the Lions' elite four-star commits
The Nittany Lions' 2024 recruiting class is one of the most impressive in the country.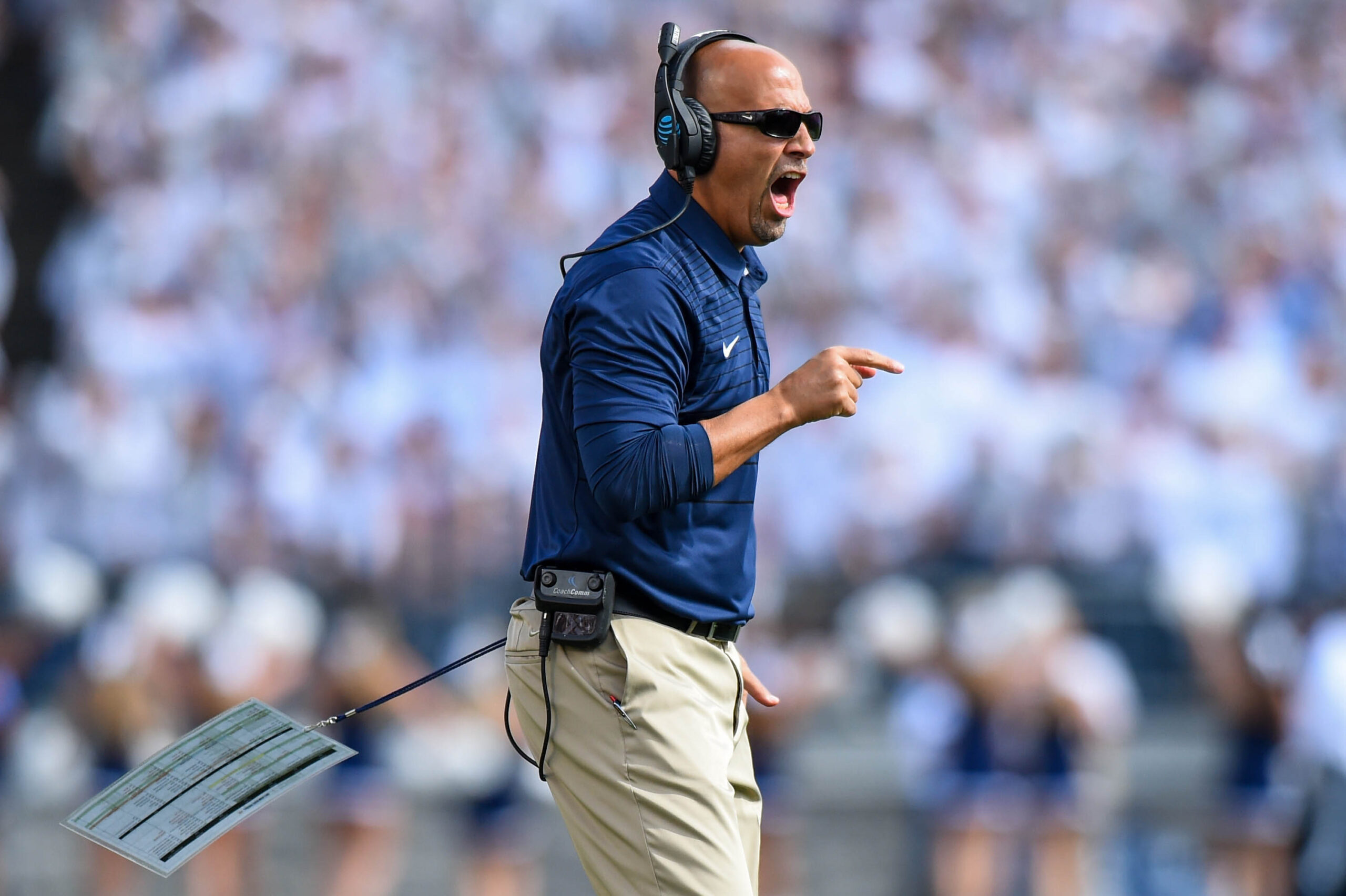 Note: These rankings are based off of the 247 Sports Composite rankings as of June 1st.
This weekend will mark the beginning of the official visit season for the 2024 Penn State football recruiting class. So far, James Franklin and his coaching staff have secured an impressive 14 hard commitments, ranking them No. 7 overall in the composite rankings. While the class is not yet complete, the foundation for a great class is in place, giving the Nittany Lions an edge heading into the summer.
Penn State football currently has 14 commits in its 2024 recruiting class. The majority of these commits are four-star recruits, with a few remaining three-star players, such as Ethan Grunkemeyer, who will likely rise to four or five-star status by the end. Here are the eight elite four-star commits that Penn State has acquired thus far and why they are crucial for driving greater success in the upcoming months.
2024 Penn State football recruiting class: 8 four-star commits lead the way
Quinton Martin, four-star ATH (PA)
So far, the 2024 Penn State football recruiting class has secured an impressive total of 14 hard commitments, with eight of them being four-star recruits. Among these commitments, the standout player is Quinton Martin, an elite athlete/running back who is considered the No. 1 recruit in the state. Martin's commitment was a significant victory for James Franklin and his team last month, and it served as a catalyst for securing several other notable commitments in the past 30 days or so. Martin is currently ranked as a top 35 prospect, and depending on his performance in his senior season, he has the potential to reach a five-star status by the end.
Donovan Harbour, four-star OL (WI)
Another significant commitment for the 2024 Penn State football recruiting class is Donovan Harbour, a four-star offensive lineman hailing from Wisconsin. While his commitment may not have been surprising due to his strong interest in the Nittany Lions, it was a statement move by the coaching staff to secure the No. 1 recruit in Wisconsin during Luke Fickell's first year as head coach. Harbour's commitment is crucial for Penn State as they aim to revitalize their offensive line and improve their offensive performance in the upcoming years. Additionally, Harbour is one of three highly-ranked prospects from Wisconsin who have recently chosen to join the Nittany Lions.
Cooper Cousins, four-star OL (PA)
So far, the third-best recruit in James Franklin's 2024 class is Cooper Cousins, a massive offensive lineman out of Erie, PA, and a four-star commit for PennS tate football. Alongside Harbour, Cousins is expected to come into State College and make a big difference on the offensive side, perhaps helping lead the way to more Big Ten titles as he blocks for elite backs like Quinton Martin.
Jon Mitchell, four-star DB (FL)
In April, the commitment of Jon Mitchell was a significant milestone for Penn State football. Mitchell had been a highly sought-after target for the Nittany Lions for a considerable period, and his impressive performance on film showcased exactly why. According to the composite rankings, Mitchell is a four-star cornerback and is recognized as one of the top 200 recruits nationwide. While Penn State has already secured three defensive backs in the 2024 recruiting class, Mitchell stands out as the standout among them, demonstrating his exceptional skills and potential impact on the team.
Corey Smith, four-star RB (WI)
Corey Smith, an elite running back, is another remarkable addition to the 2024 Penn State football recruiting class from Wisconsin. Smith's exceptional speed and agility make him an excellent complement to Quinton Martin, who brings a powerful presence to the backfield. Currently, Penn State football boasts Kaytron Allen and Nick Singleton, but in the future, the dynamic duo of Martin and Smith could potentially assume a similar 1-2 role, providing versatility and depth to the team's running game.
Garrett Sexton, four-star OL (WI)
Penn State football has successfully secured the commitment of Garrett Sexton, a highly sought-after four-star offensive tackle from Wisconsin. Sexton's addition further strengthens the already impressive offensive line class led by Phil Trautwein. Despite considerable interest from several top Big Ten programs, Penn State stood out as the preferred choice for Sexton, and he will now be joining the Nittany Lions in the 2024 class. With Sexton's commitment, Penn State currently boasts three out of the top four recruits from Wisconsin, further solidifying their recruiting prowess in the state.
Anthony Speca, four-star LB (PA)
Penn State football, renowned as 'Linebacker U,' upholds James Franklin's well-known recruiting motto of "best in PA, stay in PA." The recent commitment of Anthony Speca, a highly-regarded four-star in-state linebacker, demonstrates the Nittany Lions' success in adhering to this philosophy. By securing Speca's commitment, Penn State accomplished two significant objectives: acquiring an exceptional talent at the linebacker position and securing one of the top recruits in Pennsylvania. Speca stands out as one of the notable linebackers who have committed to the 2024 Penn State football recruiting class thus far.
Kenneth Woseley, four-star cornerback (PA)
Kenneth Woseley, another exceptional four-star recruit from Pennsylvania, has committed to the Nittany Lions, further highlighting Penn State's success in tapping into their in-state talent pool for the 2024 class. Woseley, along with Jon Mitchell, ranks among the top cornerbacks in the 2024 class and is expected to make a significant impact on the program once he joins the team in wearing the Blue and White. With two out of the three committed cornerbacks being four-star prospects, Penn State's defensive lineup is strengthened, which is crucial when facing formidable passing teams like Ohio State.
---
---
Thank you for reading Basic Blues Nation. Please follow us on Facebook and Twitter for the latest news and insights on your favorite Penn State athletics. For feedback, questions, concerns, or to apply for a writing position, please email us at [email protected] or direct message us on our social media. It's due to your support that we can become one of the market's fastest-growing Penn State sports outlets!