Penn State football recruiting: Reactions, stats, and highlights for 4-star RB Corey Smith
Reactions, highlights, stats, and more for the newest 4-star Penn State football commit.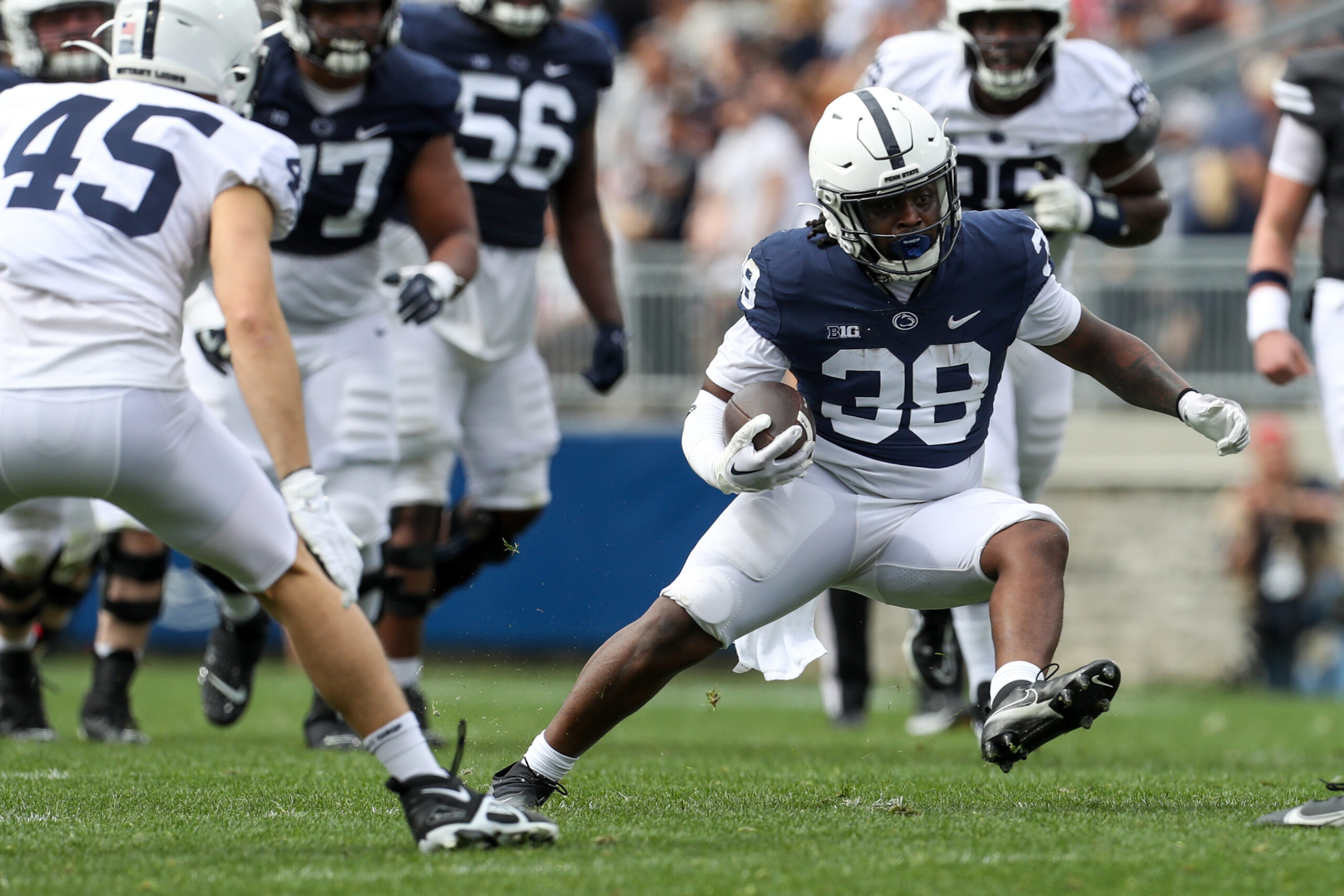 On Friday afternoon, the Penn State football recruiting class added another significant 4-star recruit from Wisconsin. This time, James Franklin secured Corey Smith, a highly sought-after running back and a top-3 prospect in Wisconsin. Smith marks the third top-4 pickup from Wisconsin for Penn State and is expected to be one of the top recruits in the Nittany Lions' highly-ranked 2024 recruiting class. We have compiled Smith's impressive stats and highlights, along with our reactions, to give you everything you need to know about Penn State's newest addition to their football program.
Penn State football recruiting: Corey Smith commits to the Nittany Lions
Yesterday's commitment from Corey Smith was not a surprise for Penn State football fans as he had been expected to commit to the Nittany Lions for some time and had even announced his commitment date. Nevertheless, there is an unmatched excitement in the air as Penn State football continues to thrive in the world of college football. Coming off a successful Rose Bowl-winning season, the Nittany Lions are poised for another massive season this fall, with a top-5 recruiting class thus far according to the composite rankings.
Personally, I am thrilled about the addition of Corey Smith, who brings a much-needed explosive presence to Penn State's backfield and will be playing behind the Nittany Lions' top-notch offensive line. While Smith is a top-20 running back in the class, the addition of Quinton Martin (the No. 1 recruit in PA) is perhaps even more exciting. Together, they could create another explosive 1-2 punch, similar to that of Kaytron Allen and Nick Singleton.
After watching Corey Smith's film, it's clear that Penn State football has secured a future star. He is explosive, has good spatial awareness, and when he gets to the second and third levels of the defense, he kicks things into high gear and takes off. At 5-foot-11 and 175 pounds, Smith may have a smaller frame compared to Quinton Martin, but this is actually a great advantage for the Nittany Lions as they now have a deadly running back duo and some excellent offensive line commits to complement their skills.
Corey Smith stats and highlights
During his time at Catholic Memorial High School, Corey Smith has impressed with his remarkable highlights, outstanding statistics, and impressive awards. It's worth noting that Donovan Harbour, a 4-star Penn State offensive tackle commit, also attended the same school. Here's a rundown of what Smith has accomplished as a high school prospect thus far:
STATS
163 carries for 1,302 yards and 26 touchdowns
22 receptions for 357 yards and two touchdowns
Six returns for 166 yards and a touchdown
over 1,800 all-purpose yards
HIGHLIGHTS (Junior season, 2022)
---
---
Thank you for reading Basic Blues Nation. Please follow us on Facebook and Twitter for the latest news and insights on your favorite Penn State athletics. For feedback, questions, concerns, or to apply for a writing position, please email us at [email protected] or direct message us on our social media. It's due to your support that we can become one of the market's fastest-growing Penn State sports outlets!