REPORT: Contract info and more on new Penn State coach Mike Rhoades
The Nittany Lions are spending big money on their new head basketball coach.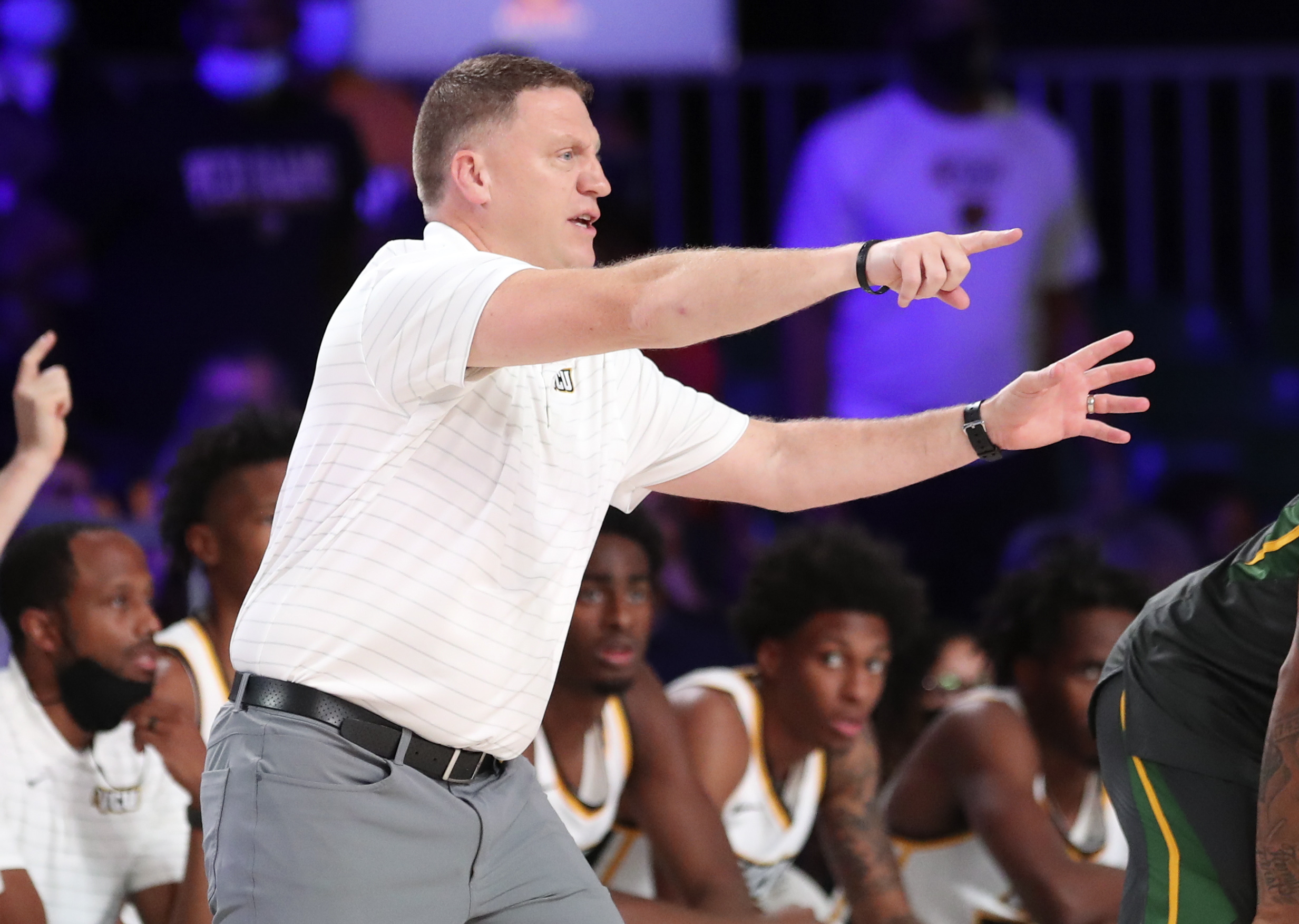 One week ago, news broke that former Nittany Lion basketball coach Micah Shrewsberry was moving on for the same role with his hometown Notre Dame Fighting Irish. Since Shrewsberry's exit, PSU has been searching for its next head coach, and on Tuesday night, it was reported that the university has found its man. Now, new reports have released contract information and more about new Penn State coach Mike Rhoades — the move is expected to be made official by the university some time this afternoon/evening.
Contract information and more released by CBS on new Penn State coach Mike Rhoades
According to new CBS reports, the Nittany Lions' athletic department went all out in pursuit of their new head coach. In these reports, it is stated that the university and new Penn State coach Mike Rhoades have agreed to a 7-year contract worth north of $25 million in total (somewhere in the realm of $3-3.5 million per season). Additionally, the report states that the hire will be made official by Penn State University sometime on Wednesday — likely after 4-5 PM (EST) after the funding for the hire is approved.
The hire is great for the school's basketball program, but if you read between the lines, this move by the Nittany Lions is huge. If these new reports are correct about new Penn State coach Mike Rhoades being handed this massive contract, it means that the university is finally getting serious about the program. Football will always be king at Penn State — no one is arguing that — but like many other schools, it is possible to have a top-tier basketball program as well. More than anything else, this move proves that Penn State University and new athletic director Pat Kraft are serious about basketball and willing to open the school's checkbook in order to get one of the top candidates on the market.
Now, let the rebuild and a new era of PSU hoops begin under new head basketball coach Mike Rhoades.
UPDATE: The university has released the official numbers for Mike Rhoades' new contract (below).
Guaranteed compensation for Mike Rhoades as well as buyout figures and incentives pic.twitter.com/Xn0fLrk5JY

— Audrey Snyder (@audsnyder4) March 29, 2023
---
---
Thank you for reading Basic Blues Nation. Please follow us on Facebook and Twitter for the latest news and insights on your favorite Penn State athletics.
For feedback, questions, concerns, or to apply for a writing position, please email our Managing Editor at [email protected]. It's due to your support that we can become one of the market's fastest-growing Penn State sports outlets!