Mike Rhoades may bring four-star PA native with him to Happy Valley
The Penn State basketball team and its new head coach should be eying a former top recruit in PA.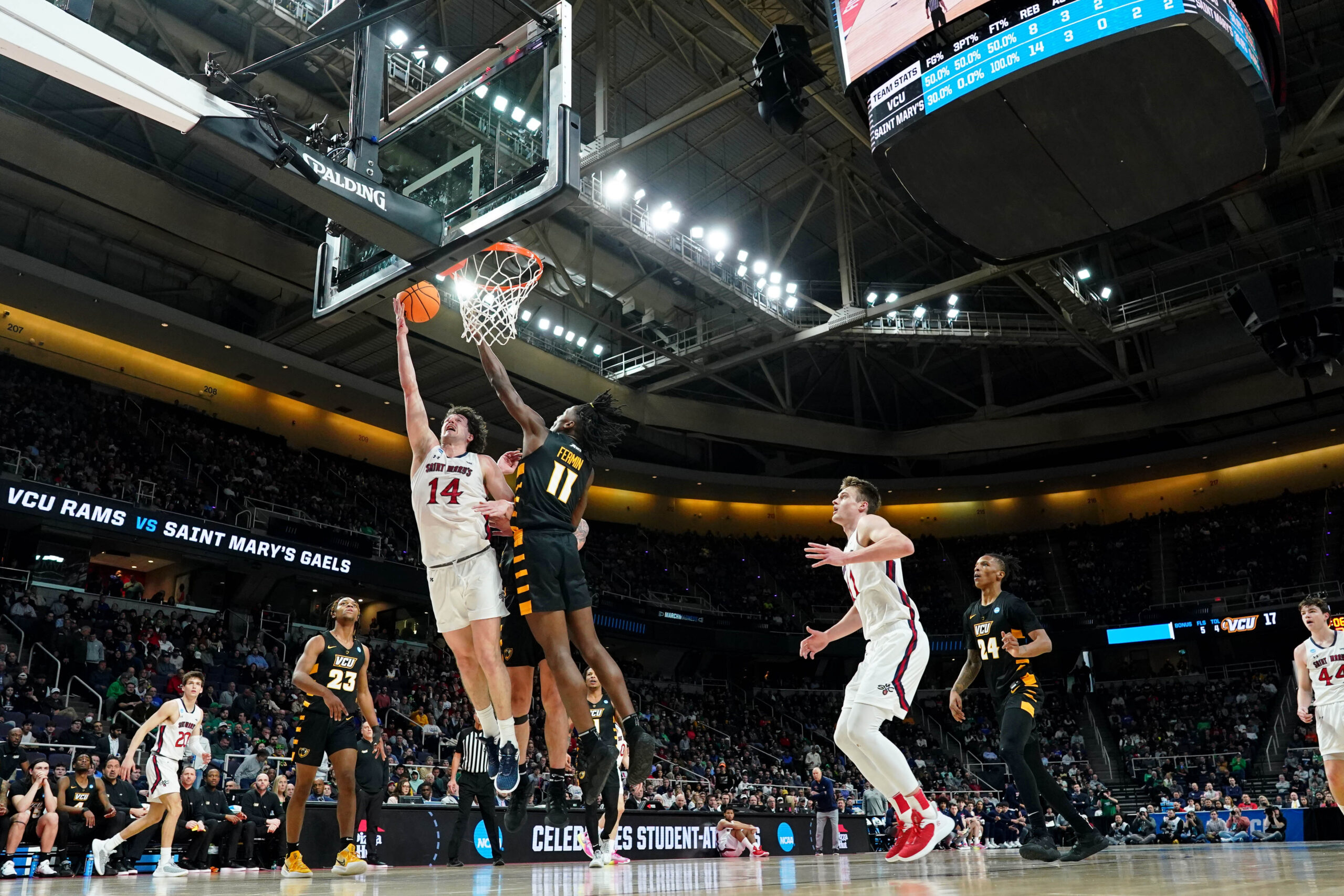 Last night, it was announced that the Penn State basketball team has a new head coach as long as the compensation committee can agree on the move. Mike Rhoades — the former head coach of the VCU Rams — will be taking over basketball operations in State College; he has a full rebuild on his hands, which could end up being a good thing with the propper use of the transfer portal. Additionally, VCU has a four-star big man (Christian Fermin) — who happens to be a PA native — that Penn State should have its eyes on.
New Penn State basketball coach may bring four-star big man with him to Happy Valley
Throughout his six seasons with VCU, Mike Rhoades compiled an impressive 129-61 overall record with two A-10 conference titles and three NCAA tournament appearances. He also did a solid job recruiting the transfer portal and brought some incredible talents to Richmond, VA. Now, it is reported that Rhoades — a central PA native — will be coming home to coach the Penn State Nittany Lions.
The top recruit in his 2022 recruiting class at VCU is Christian Fermin, a four-star center out of Pocono Mountain West High School in Pocono Summit, PA. As a fellow PA native, Rhoades may be looking to being Fermin back with him to Penn State basketball to start the Nittany Lions' rebuild.
Would Christian Fermin be a good fit in the Blue and White?
As a recruit, Christian Fermin was rated as a four-star recruit by nearly every major outlet, and was ranked as the No. 125 player in the class, the No. 18 center, and the No. 4 player in the state of Pennsylvania. Fermin stands at 6-foot-10 and weighs in around 215-pounds; he is immensely talented, and could be looking to take the jump from A-10 hoops to Big Ten hoops.
Fresh out of high school, Fermin chose Mike Rhoades' VCU Rams over Pitt, Penn State, and others; though with Rhoades on his way to Happy Valley, his mind could be changed.
VCU has a talented roster during Fermin's freshman season, so he did not see the court much, though he is said to have a high motor and fit Rhoades' unique style of basketball. He would make a great addition to the first stages of the Penn State basketball rebuild under Mike Rhoades, and as a PA native, he would fit the Nittany Lions' culture perfectly.
---
---
Thank you for reading Basic Blues Nation. Please follow us on Facebook and Twitter for the latest news and insights on your favorite Penn State athletics.
For feedback, questions, concerns, or to apply for a writing position, please email our Managing Editor at [email protected]. It's due to your support that we can become one of the market's fastest-growing Penn State sports outlets!