Penn State softball searching for answers after Northwestern sweep
The latest sweep has the Nittany Lions looking for answers in Big Ten play.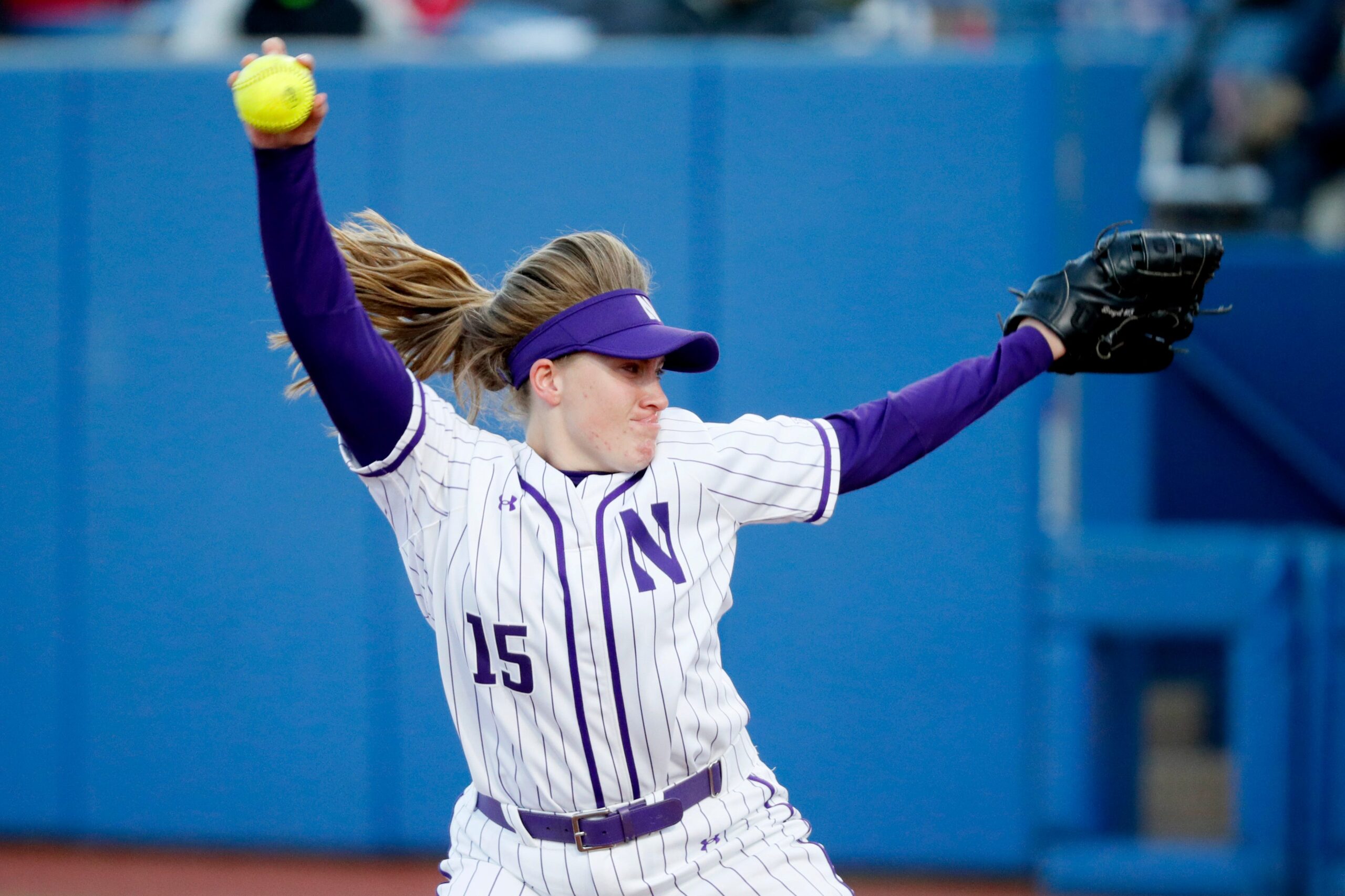 Evanston, IL — This weekend, the Penn State Nittany Lions softball team traveled to Northwestern to take on the No. 23 ranked Wildcats. After a lackluster start to Big Ten play, Penn State softball was looking to recapture its early season magic against a nationally ranked opponent. However, the Lions couldn't get things going this weekend. Ultimately, Northwestern softball sent Penn State home with three resounding losses. 
Potential upset slips through the cracks for Penn State softball
Northwestern started the scoring immediately. A fielder's choice and a pair of RBI singles put the Wildcats up 3-0 in the first inning. Penn State finally responded in the fourth inning with an RBI single from Kaitlyn Morrison to cut the lead to 3-1. A two-run shot from Lexie Black in the sixth inning tied the game and put the Nittany Lions in an excellent position to pull the upset. 
Lexie Black just DENTED WELSH-RYAN ARENA. TIE BALLGAME.

M6 | PSU 3, NU 3#WeAre pic.twitter.com/JiMDSFT7T3

— Penn State Softball (@PennStateSB) April 7, 2023
However, Northwestern responded the way highly ranked teams often do. The Wildcats posted six runs in their half of the sixth inning to take a commanding lead. The Lions added a run in the seventh off the bat of Morgan Farrah, but it wouldn't be enough. The potential upset ended in defeat, as the Lions fell 9-4. Kylee Lingenfelter picked up her second loss of the season after giving up four earned runs as part of a disastrous sixth inning for Penn State.
All Wildcats in game two
This one was all Wildcats from the start. A pair of two-run homers propelled Northwestern to an 11-run second inning. Melody Coombs answered with a two-run shot of her own, but it did little to cut into the deficit. Northwestern quickly posted another double-digit run inning in the third, scoring 10 to make the score 21-2. 
How bout a two-run dinger for Mel Coombs‼️ Her first homer of the season puts 2️⃣ on the board for PSU.

M3 | NU 11, PSU 2#WeAre pic.twitter.com/iaqFB0AOcp

— Penn State Softball (@PennStateSB) April 8, 2023
A Lexie Black home run, her second of the series, gave Penn State another run, but the Wildcats added three more in the fourth to make it a 24-3 game. The Lions added three runs in the fifth inning off home runs from Lilia Crouthamel and Emily Maddock. Still, it wasn't nearly enough to cut into Northwestern's commanding lead. Penn State lost game two by mercy rule, 24-6. Bailey Parshall earned her seventh loss of the season. Pasrhall pitched only 1.2 innings, giving up two earned runs and six runs total. 
Northwestern breaks out the brooms
Like the other two games, game three started with Northwestern taking an early lead. After scoring in the first inning, the Wildcats held a 1-0 lead for much of the game. That is until Melody Coombs and Cassie Lindmark hit two solo shots in the sixth inning to give Penn State a 2-1 advantage. 
We've said it once, we've said it a thousand times. Lions love the long ball☄️☄️#WeAre | @NCAASoftball pic.twitter.com/XKbSLSuyTM

— Penn State Softball (@PennStateSB) April 9, 2023
But the Lions wouldn't be able to put the game on ice. In the bottom of the seventh inning, the Wildcats walked it off with a three-run home run. Kylee Lingenfelter pitched the entire game but gave up five earned runs in a 5-2 defeat for Penn State. 
Lions looking for answers
After a solid start to the season, Penn State has been looking for answers in conference play. The Nittany Lions are currently 2-7 in the Big Ten after three series. The Lions look to rebound Tuesday in a critical doubleheader at home against Ohio State. First pitch for game one is at 4 p.m., and both matchups will be broadcasted on the Big Ten Network. 
---
---
Thank you for reading Basic Blues Nation; we are proud to be a student and alumni-owned and operated media outlet covering all things Penn State athletics! Please follow us on Facebook and Twitter for the latest news and insights on your favorite Penn State teams. For feedback, questions, concerns, or to apply for a writing position, please email us at [email protected] or direct message us on our social media. It's due to your support that we can become one of the market's fastest-growing Penn State sports outlets!