Will shot at Northwestern crowd backfire on James Franklin?
James Franklin didn't pull punches when discussing the lack of fans at Northwestern this week. But could these comments come back to haunt Penn State football tomorrow?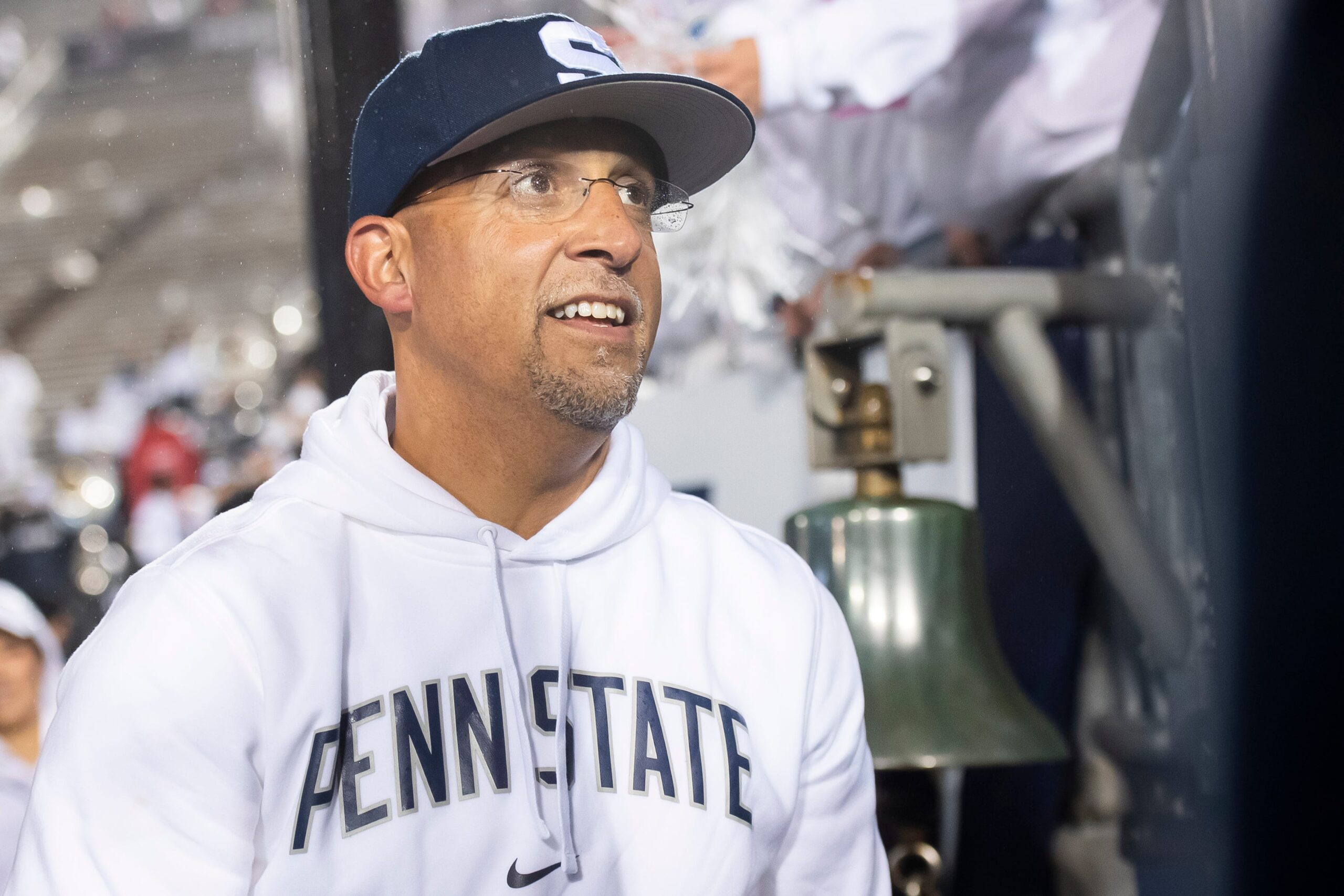 When Penn State football takes the field tomorrow at Northwestern, the atmosphere will feel quite different from last week's White Out. Leaving the friendly confines of Beaver Stadium always poses a challenge. But tomorrow, the issue for the Nittany Lions may be more about creating their own energy rather than dealing with a stadium full of hostile fans. James Franklin was very direct when asked about this challenge leading up to this game with the Wildcats. But could Franklin's comments come back to haunt the Nittany Lions tomorrow?
James Franklin comments on "challenging" environment presented by Northwestern
Tomorrow's contest at Northwestern poses a unique challenge for Penn State football. Unlike the hostile crowds of the Horseshoe or Michigan Stadium, Ryan Field is a much less intimidating environment. Northwestern is averaging 17,500 fans at its home games this season, which is by far the lowest attendance level in the Big Ten. Even when the Wildcats upset Minnesota in overtime last week, there were very few fans in the stands to enjoy it.
Northwestern shocks Minnesota in overtime, beating the Gophers 37-34 as the fans storm the field. WHAT A GAME! pic.twitter.com/gVeweTBLM7

— Adam Beck (@AdamCBeck18) September 24, 2023
During post-practice availability this week, James Franklin spoke about the challenge that playing at Northwestern presents, even without many spectators.
"It's just being very honest [with the team] about what it's going to be like," Franklin said on Wednesday. "These guys are 2-0 at home. You look at Northwestern; they've typically had good home records. Why? Because it can be challenging to play there. They're used to the environment. Other people may not be. It's going to be very different than what we played in last week."
While Franklin discussed the importance of internal motivation and execution, his brutally honest comments about how Penn State football is preparing to deal with a quiet crowd are what went viral this week.
"For me to act like it's not a factor? It is," Franklin said. "We haven't had any music…They were asking me to turn it [the music] up today. And I said, 'No.' It's just little things like that."
Could Franklin's comments come back to haunt Penn State football?
Penn State football is 15-5 all-time against Northwestern. However, 3 of those 5 losses have come at Ryan Field. The last road loss, and the last loss to the Wildcats in the series, was a 23-21 defeat under James Franklin in 2015. The other two losses came in 1995 and 2003.
However, don't put Penn State football on upset alert just yet. Even after its thrilling come-from-behind win last week, Northwestern is still a near four-score underdog tomorrow. The Wildcats find themselves at the bottom of the Big Ten, while the No. 6 Nittany Lions are ascending to become one of the best teams in college football.
Penn State did look less than stellar two weeks ago at Illinois. But, the Nittany Lions also struggled in their road opener last year at Purdue. The next time we saw Penn State in its classic road white uniforms, we witnessed a 41-12 dismantling of Auburn.
So, I'm sure there's someone out there who already has the tweet drafted to fire James Franklin's comments back in his face if Penn State football was to lose tomorrow. But more than likely, that tweet will be left unsent.
---
---
Thank you for reading Basic Blues Nation. Please follow us on Facebook and Twitter for the latest news and insights on your favorite Penn State athletics. For feedback, questions, concerns, or to apply for a writing position, please email us at [email protected] direct message us on our social media. Also, be sure to check out our new site shop. It's due to your support that we can become one of the market's fastest-growing Penn State sports outlets!