Which Penn State football true freshmen can make an impact in 2023?
Penn State has multiple true freshman that could make an impact in 2023.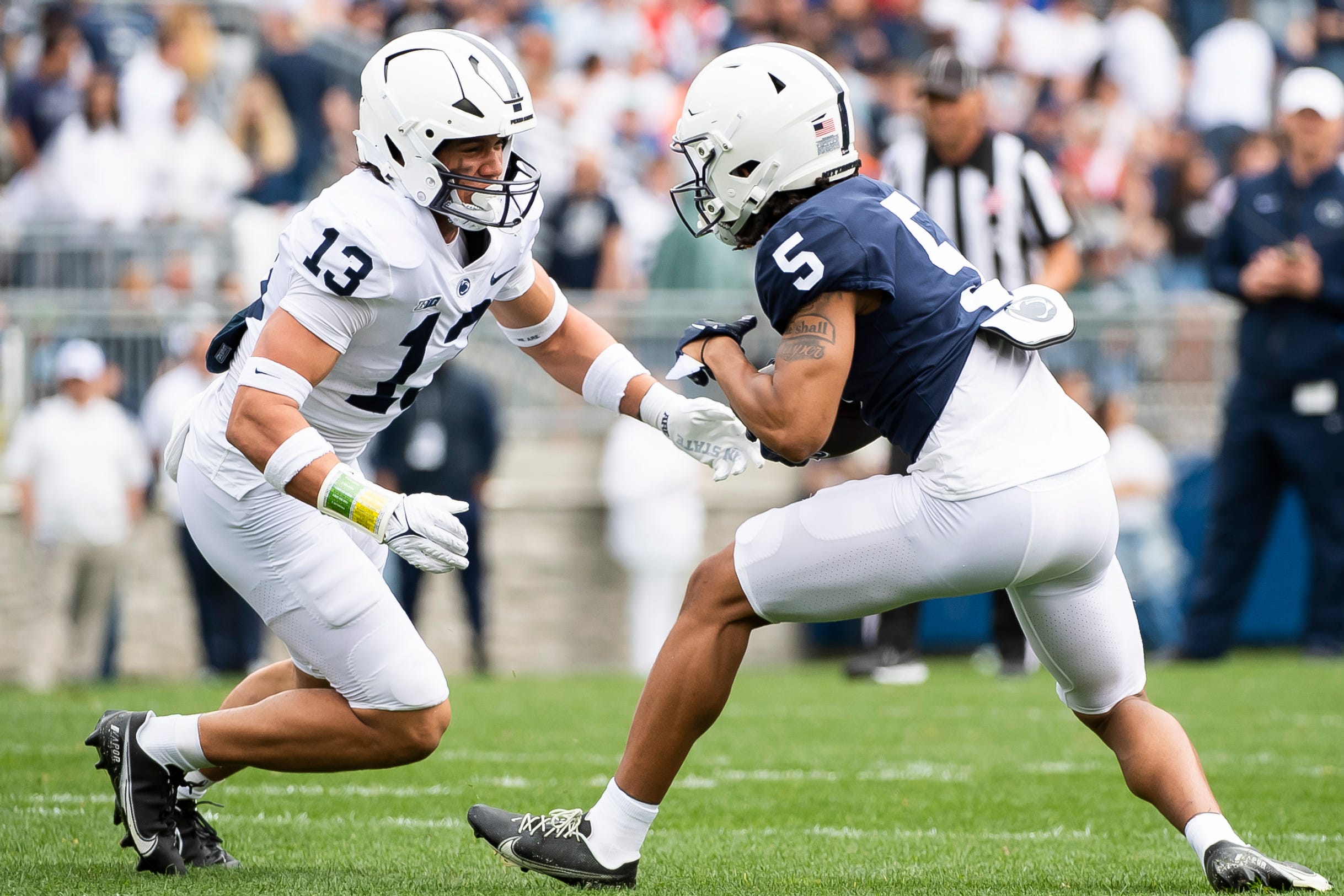 The Penn State football team was fortunate during the 2022 season to have as many true freshmen make an impact as they did. Now, headed into the 2023 season Penn State has a new group of freshmen entering their first-ever fall camp. During this time they will be able to either build on the impression they made during the spring or make a first impression if they enrolled this summer. Regardless of when they arrived, I believe Tony Rojas, Elliot Washington, and King Mack from the 2023 class can push for significant playing time throughout this season.
Which Penn State football true freshmen can make an impact in 2023?
The 2023 recruiting class is full of potential star talent at the offensive line but based on the returning starters at the position, it's hard to imagine that many of them will see the field this fall. But the way defensive coordinator Manny Diaz rotates players, I do feel that there is more potential for freshmen on defense to see the field.
Starting with outside linebacker Tony Rojas who enrolled early and played in the Blue-White game. During that game Rojas had a nose for football, his awareness was off the charts, and it felt that his effort earned the respect of the coaching staff. Now, how does he see the field? As great as Curtis Jacobs and Abdul Carter are, Diaz will rotate them off the field early in the season. If Tony Rojas can make an impact during those rotations the more playing time he should see throughout the season.
The other player that can push for playing time is in the secondary, CB Elliot Washington is another true freshman that has an opportunity to see the field this fall. Now, I would anticipate the rotation in the secondary is going to be a little more limited than at linebacker but you have to remember that Elliot Washington was a one-time Alabama commit. He also looked solid during the Blue-White game with great coverage skills and showing that he's not afraid to make a tackle.
Special teams could be the path to future playing time
The third freshman that could see the field on some level is safety King Mack. The safety room is loaded headed into the 2023 season but the team will need a special team ace. Someone that can be a leader on the punt and kickoff units, and since Mack enrolled this summer his work will be cut out for him to make a great impression during fall camp. Plus he is sitting behind several veterans in the safety room.
But it would be a path for him to see the field and make an impact early. Then depending on how he does in a gunner-type role, that could lead to a more significant role in 2024.
---
---
Thank you for reading Basic Blues Nation. Please follow us on Facebook and Twitter for the latest news and insights on your favorite Penn State athletics. For feedback, questions, concerns, or to apply for a writing position, please email us at [email protected] or direct message us on our social media. Also, be sure to check out our new site shop. It's due to your support that we can become one of the market's fastest-growing Penn State sports outlets!