Will special teams hold Penn State back this season?
Special Teams needs to be cleaned up but Alex Felkins looked strong during his opportunities.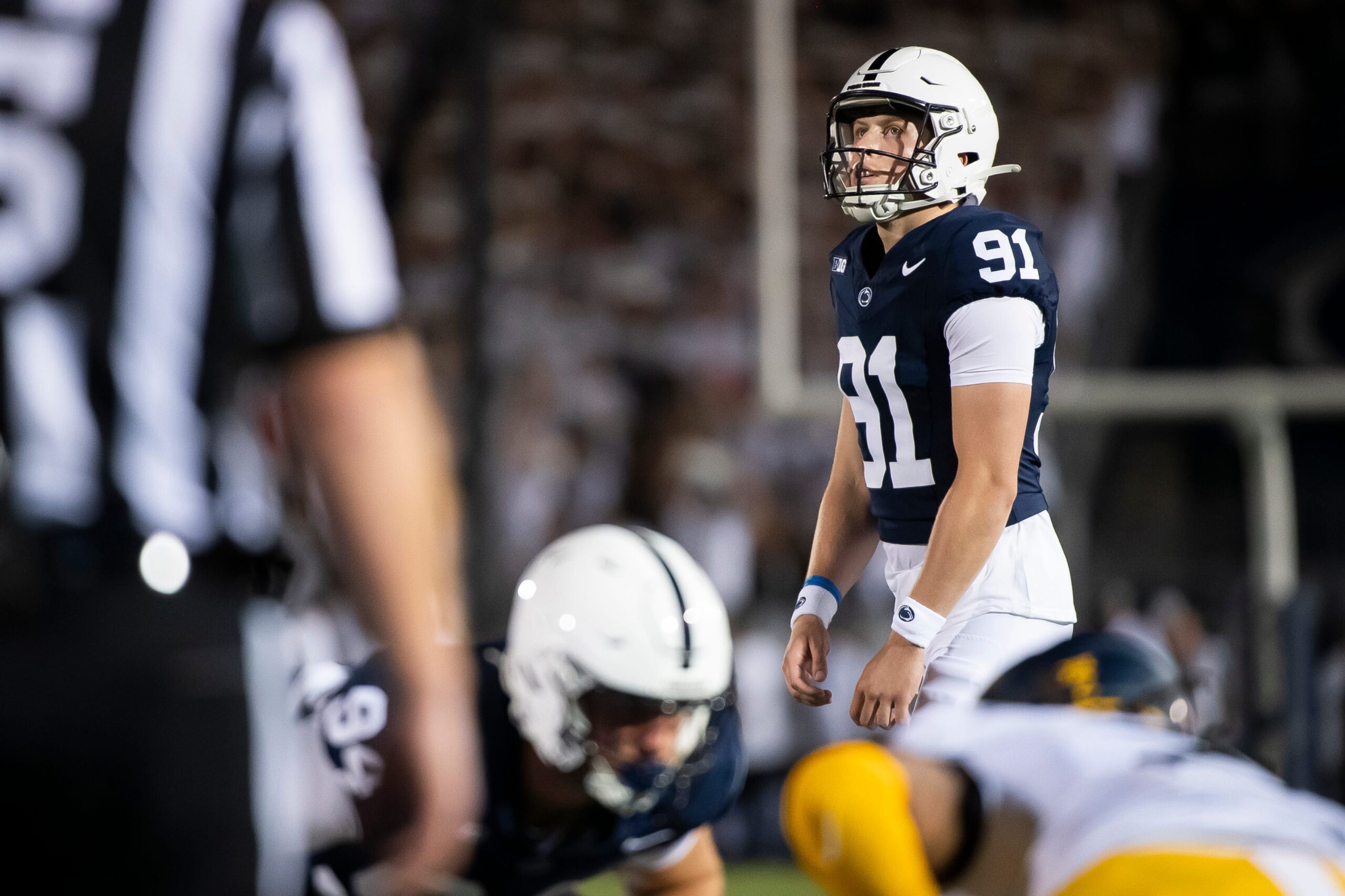 Although the Penn State football team picked up the victory on Saturday night, there is a lot to clean up. Sander Sahaydak and Riley Thompson won the starting kicker and punter positions this season. However, some might wonder if those two will maintain those special team roles going into the Delaware game. Ugly would be the best way to describe the efforts of the special team units. It's an area Penn State will need to improve in to reach its goals this season.
Will special teams hold Penn State back this season?
It didn't make a huge difference Saturday night, but once conference play begins every point matters. Also, flipping the field by pinning the opponent inside the 20-yard line is equally important for Penn State football this fall. But walking away from the West Virginia game, it's hard to feel overly confident in kicker Sander Sahaydak who missed two field goal attempts. One from 34 yards and the other from 38 yards away. Both kicks were makeable for Sahaydak and allowed the momentum to stay on West Virginia's side.
Riley Thompson who transferred in from FAU this offseason won the punting job for Penn State. He only had two opportunities last night, but neither attempt was overly impressive. His worst attempt went for 29 yards and his average was 37.5 yards between his two punts. That will also need to be cleaned up before the conference play begins.
James Franklin spoke on the special teams topic following the game. He said, "So, special teams I thought we were inconsistent. Obviously, we missed the two field goals. Kickoff, we were fortunate we kind of squibbed that could have went out of bounds on us. We were fortunate on that one. I think the one punt we had, I don't know if we had more than one punt, but the one punt we had wasn't for a great average. So we were just kind of inconsistent."
Alex Felkins deserves a closer look
The Columbia transfer kicker Alex Felkins deserves more of an opportunity moving forward. On a night when the special teams had some glaring issues, one player stepped up. Alex Felkins connected on all 3 of his extra-point attempts. He also drilled a 25-yard field goal on Saturday night. To me, he has earned a larger role on the team. He should be given the Deleware game as an opportunity to build off of his strong start to his Penn State career.
---
---
Thank you for reading Basic Blues Nation. Please follow us on Facebook and Twitter for the latest news and insights on your favorite Penn State athletics. For feedback, questions, concerns, or to apply for a writing position, please email us at [email protected] or direct message us on our social media. Also, be sure to check out our new site shop. It's due to your support that we can become one of the market's fastest-growing Penn State sports outlets!