Nick Singleton & Kaytron Allen continue to 'feed off each other'
Kaytron Allen & Nick Singleton share the spotlight with each other and they're happy to do so.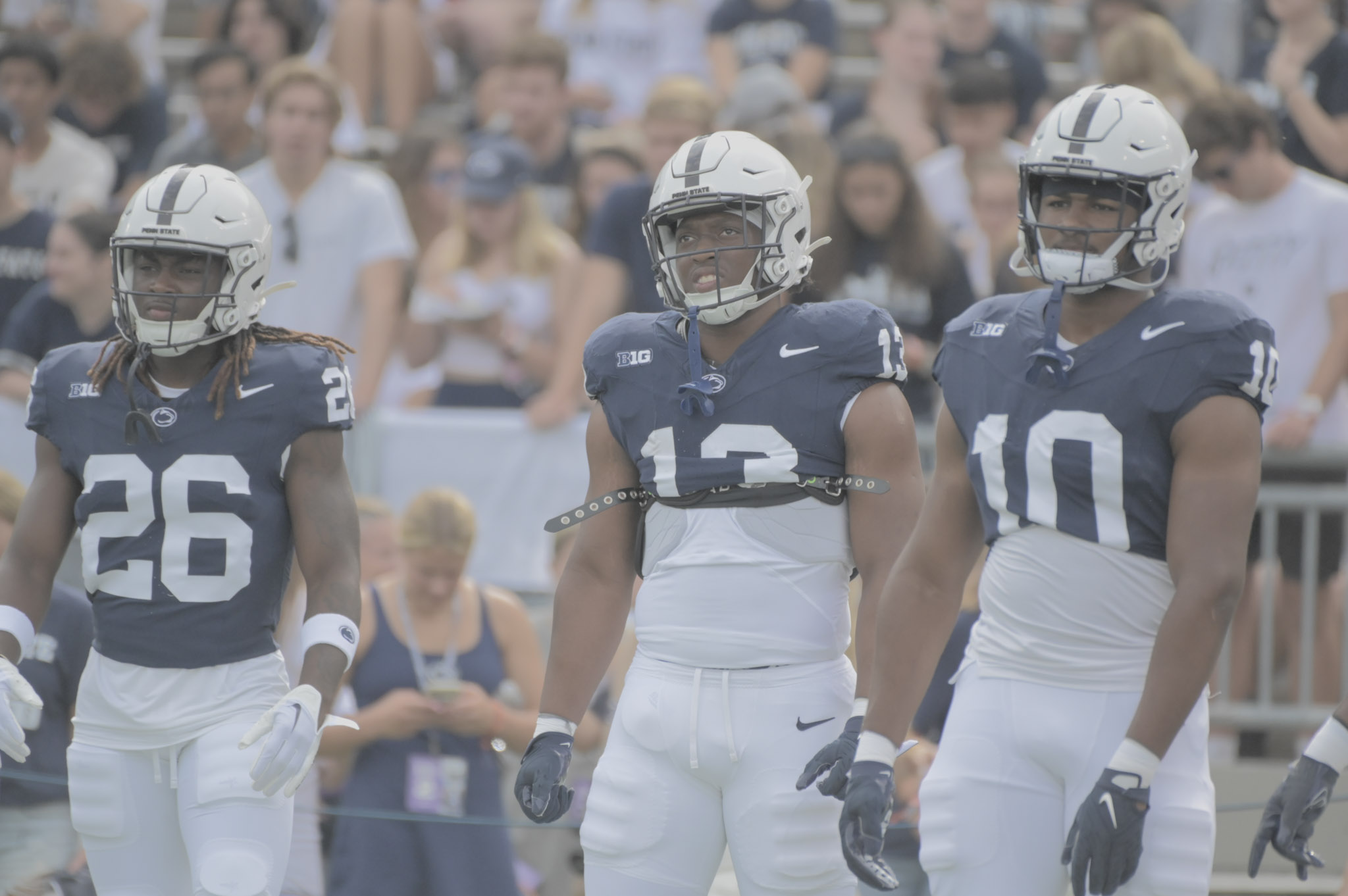 In today's world of college football, everyone wants to be the guy. The leader of the team or the one that gets all of the attention. But not with this Penn State football team. In State College there is a special brotherhood that is forming, maybe it has always existed. Two of Penn State's biggest stars Nick Singleton and Kaytron Allen both share the spotlight each Saturday. And they're more than happy to do so.
Nick Singleton & Kaytron Allen continue to 'feed off each other'
Just like last season, one game might be taken over by Nick Singleton and the other could be Kaytron Allen leading the way. Yesterday against Delaware both players had massive roles. While statistically Allen led the way with 19 carries for 103 yards and one touchdown. Singleton was able to reach the endzone three times and added 47 rushing yards himself. After the game, Kaytron Allen spoke about his relationship with Nick Singleton.
Allen said, "I mean, it's not just on the field it's off the field. The way we always with each other always talking to each other, so it's just more than football. We be with each other all of the time, on and off the field. I mean, that's my brother for real. We feed off each other, if he sees something he's going to let me know to pass me something. I mean we both work together and we work together well."
It's great to see both players be so happy for each other and the genuine friendship they share. Even after their time at Penn State, the days of being a member of the Lawnboyz will never go away.
Kaytron Allen reaches career milestone
Last season was great for Kaytron Allen, but he wasn't able to reach that 1,000 career rushing yard marker. That changed yesterday as after a 15-yard scamper, Allen surpassed the 1,000 career rushing mark for his Penn State football career. This is an amazing accomplishment in itself, but Allen wants to be able to surpass that in a single season as well. He's off to a great start this season with 154 rushing yards in two games averaging 5.3 yards per carry.
---
---
Thank you for reading Basic Blues Nation. Please follow us on Facebook and Twitter for the latest news and insights on your favorite Penn State athletics. For feedback, questions, concerns, or to apply for a writing position, please email us at [email protected] or direct message us on our social media. Also, be sure to check out our new site shop. It's due to your support that we can become one of the market's fastest-growing Penn State sports outlets!