Micah Parsons teases Tom Brady before preseason finale
It's safe to say Tom Brady has bad flashbacks of Micah Parsons during his playing days.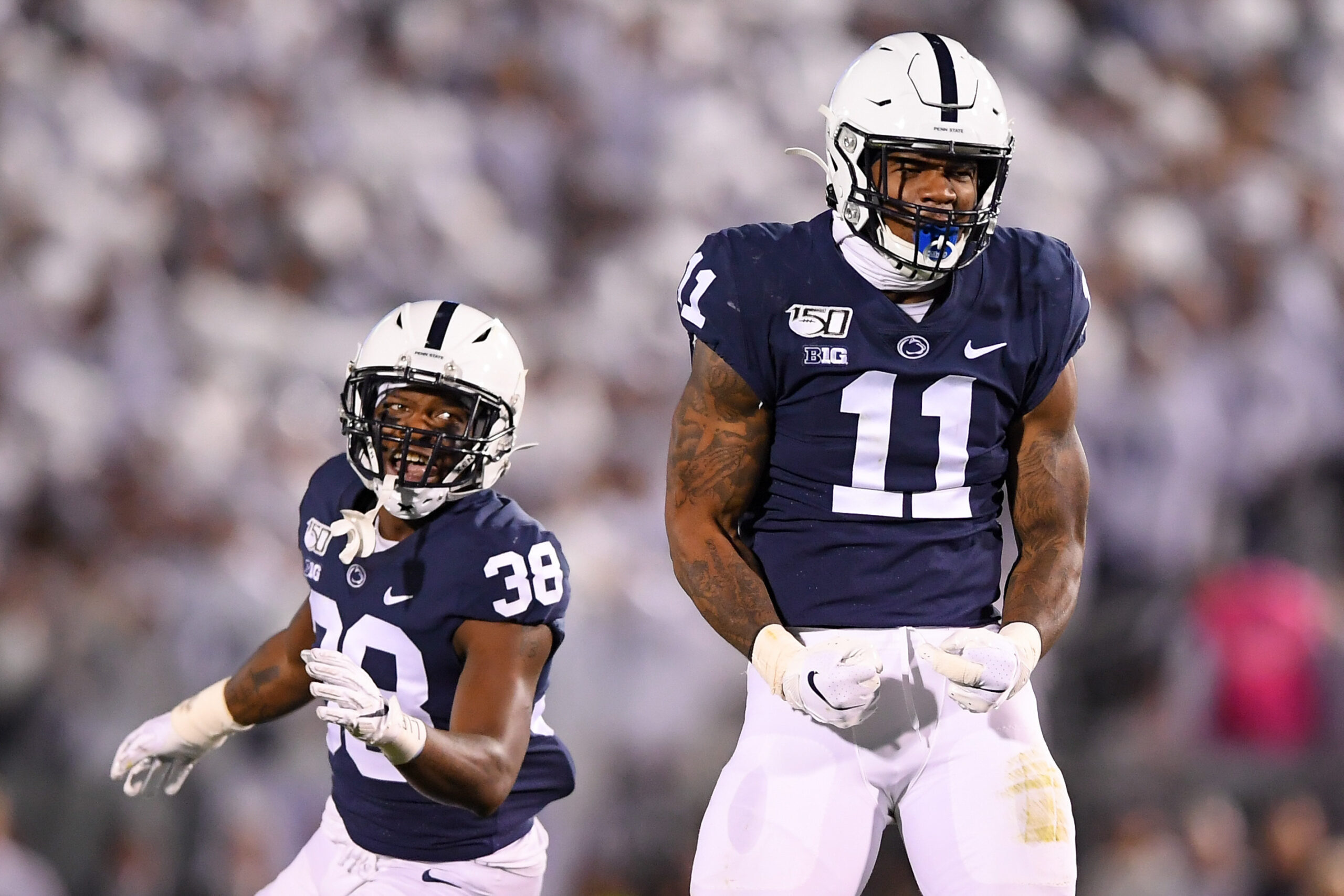 As the NFL preseason comes to a close, former Penn State football star and current Dallas Cowboy Micah Parsons is ready for another season. Parsons now enters his third year as a pro and already is arguably the best defensive player in the NFL. What comes with the territory of being one of the league's best defenders is popularity. With that popularity comes relationships and on Saturday we saw how Micah Parsons has been able to grow his relationship with former NFL QB Tom Brady.
Penn State football legend Micah Parsons teases Tom Brady before preseason finale
Before the start of the final preseason game for the Dallas Cowboys, an interaction between two stars was captured. As Micah Parsons ran up to Tom Brady (who is now retired) to make a joke.
The full interaction Parsons went up to Brady saying "He owes me. He owes me."
Brady responded with "I don't owe you anything you hit me too much. I don't owe you s–t"
.@TomBrady and @MicahhParsons11 were having too much fun 😂 pic.twitter.com/2BtVOJMVBB

— NFL (@NFL) August 27, 2023
Goes to show the friendly back-and-forth the two players have and to have that type of relationship in just a few years. It speaks to how successful Parsons has been early in his NFL career. But when Brady said, "You hit me too much," it makes you flashback to last season when the two faced off twice. Once in the regular season opener and again for the final game in Brady's career.
How many times did Parsons get to Brady in 2022?
In the 2022 season opener which was featured on NBC's Sunday Night Football the Tampa Bay Buccaneers defeated the Dallas Cowboys 19-3. But even in the loss, Parsons was wreaking havoc, accounting for 5 pressures, 4 tackles, and 2 sacks. The two teams met again in the NFL playoffs where the Cowboys defeated the Buccaneers 31-14. Micah Parsons racked up 3 more tackles and a sack in that game.
So, out of the 13.5 sacks that Parsons had in 2022 3 of them were against Tom Brady. This validates Brady's argument that Parsons has "hit him too much." It's great to see Parsons becoming a universal figure in the NFL
---
---
Thank you for reading Basic Blues Nation. Please follow us on Facebook and Twitter for the latest news and insights on your favorite Penn State athletics. For feedback, questions, concerns, or to apply for a writing position, please email us at [email protected] or direct message us on our social media. Also, be sure to check out our new site shop. It's due to your support that we can become one of the market's fastest-growing Penn State sports outlets!