Penn State football locks in official visit with 247 Sports 5-star linebacker
A new Penn State football official visit has been secured with five-star linebacker Jamonta Waller.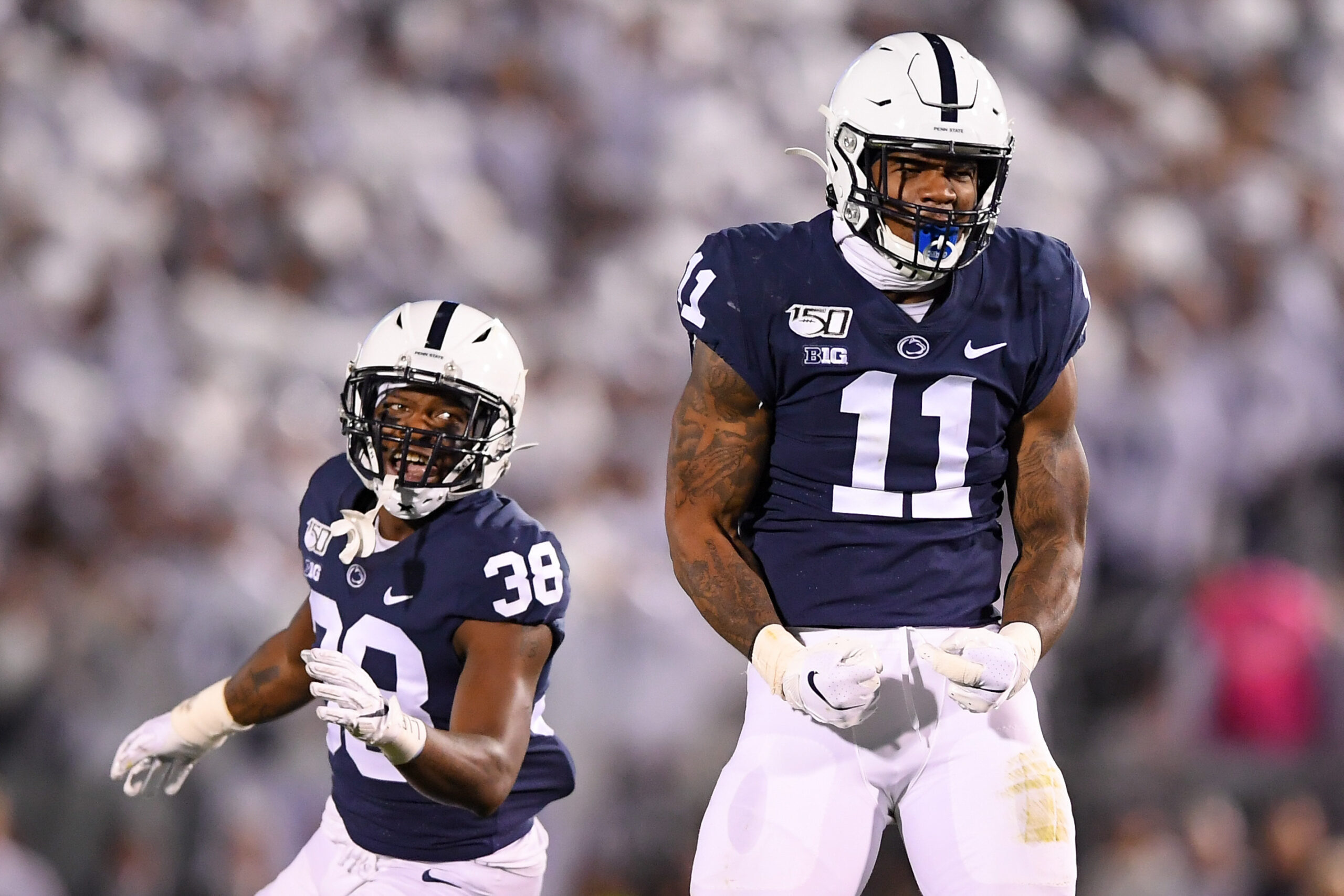 The Penn State football recruiting efforts in the 2024 class have been exceptional so far, with 13 hard commitments and counting, placing them at the 6th rank nationally. This class holds significant potential for the Nittany Lions, making it encouraging to see James Franklin securing a number of crucial official visits for the summer. Most recently, Jamonta Waller, a five-star linebacker according to 247 Sports, announced his first four official visits, and Penn State is the second school on his list.
Penn State football locks in an official visit with a major five-star linebacker in the 2024 recruiting class.
According to the 247 Sports rankings, Jamonta Waller is a major 2024 recruiting target and is ranked among the top 25 recruits in the nation. Waller is ranked at No. 22 nationally, No. 5 among EDGE rushers, and No. 1 in the state of Mississippi. Due to his southern ties, he is a major target for a vast number of SEC programs, including Auburn, Florida, Georgia, Alabama, and others. According to 247 Sports, Penn State football is one of a few schools listed as "warm" in Waller's recruitment, which is a good early sign.
Even better, the Nittany Lions are one of four teams to earn an official visit. The other three teams (thus far) are Florida, Auburn, and Georgia. Penn State appears to be the only remaining Big Ten program in this race as well.
4-star LB Jamonta Waller has locked in four official visits, he tells @samspiegs.

Read (On3+): https://t.co/redUn3ZXeO pic.twitter.com/ujfQjTGuZB

— On3 Recruits (@On3Recruits) May 10, 2023
There is some debate over the true talent level of Jamonta Waller right now. On3 has him as a three-star, Rivals lists him as a four-star, and ESPN and 247 Sports have him as a five-star. To settle this, we will use the composite rankings, where he is ranked as the No. 102 player nationally, the No. 9 EDGE in the class, and the No. 2 recruit in Mississippi. Jamonta Waller's official visit to Penn State football will be from June 9th to 11th, according to today's announcement, and so far, it appears that the Nittany Lions have made a good early impression.
"Man, it was just amazing. All of it. It was just great," Waller said to On3 when asked about PSU. "The coaches were so excited that I was able to make it, and that made me feel good. They kept it very real with you. I liked it a lot."
The Penn State football official visit season is a crucial time for the program's recruiting class, and if the Nittany Lions can continue their pursuit of this highly sought-after EDGE/linebacker recruit, they have a strong chance of securing one of the top targets from the SEC.
---
---
Thank you for reading Basic Blues Nation. Please follow us on Facebook and Twitter for the latest news and insights on your favorite Penn State athletics. For feedback, questions, concerns, or to apply for a writing position, please email us at [email protected] or direct message us on our social media. It's due to your support that we can become one of the market's fastest-growing Penn State sports outlets!