Penn State's Olu Fashanu is a star on and off of the field
Olu Fashanu is impressing his teammates on and off of the football field.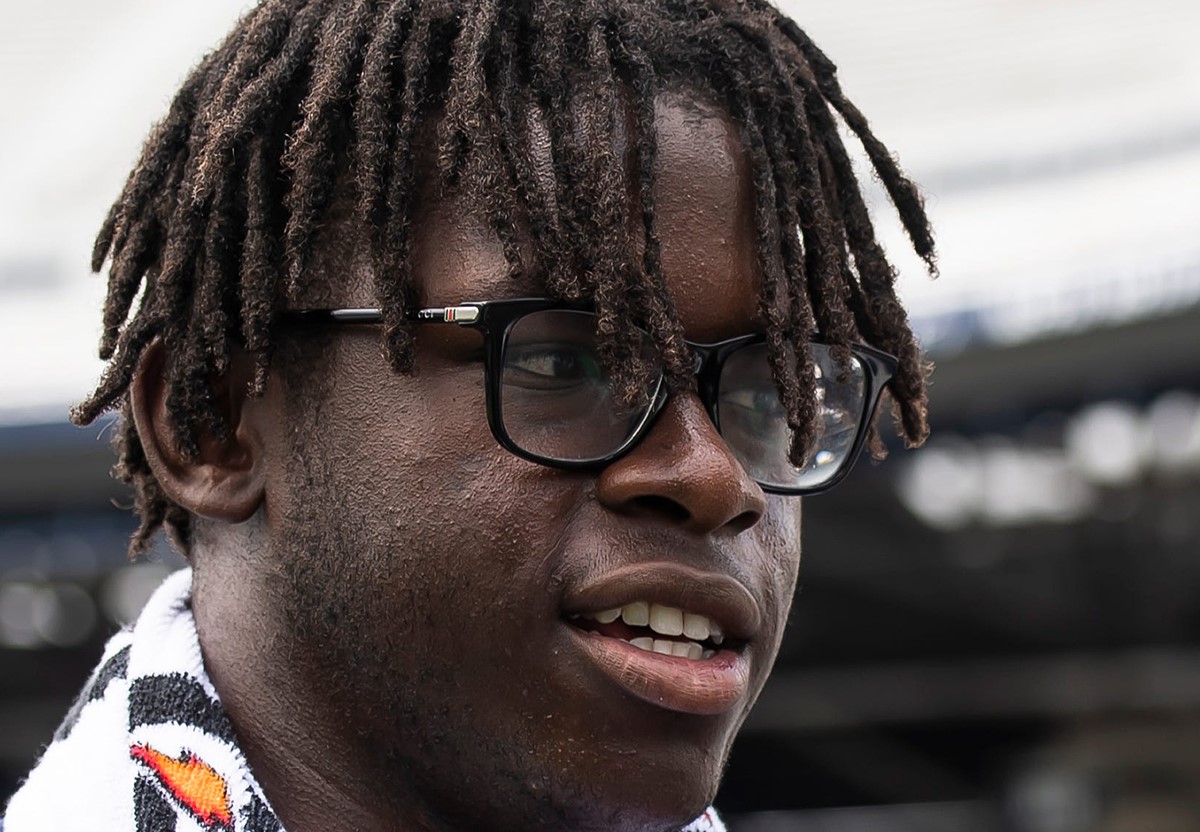 The Penn State offense is looking to reload from a season ago to make another run at the Big Ten title and more. To do this, the Nittany Lions will rely on a combination of young talent — like Drew Allar and the team's elite sophomore RB duo — and some veteran players, such as offensive tackle Olu Fashanu. Fashanu decided to pass up his shot at the NFL Draft this month in order to return to the sidelines of Beaver Stadium; this fall, he will be leading Penn State football both on and off of the field, and the Lions' sophomore quarterback says he is the perfect man for the job.
Nittany Lions' offensive facing high expectations
It is an exciting time to be a Penn State football fans right now — the Nittany Lions are coming off of a massive 11-2 Rose Bowl-winning season last year and, on paper, are expected to be even better this fall. Going 11-1 or better and making a run at the Big Ten Championship Game is not out of the question, and former five-star QB Drew Allar will be taking over for four-year starter Sean Clifford, who graduated.
Olu Fashanu is picked to lead as a team captain
Around Allar is one of the top offensive units in the nation; from the offensive line to the running backs and a rising group of tight ends and receivers, the Nittany Lions have one of the most explosive offenses that fans have seen (on paper) in some time.
Offensive tackle Olu Fashanu — one of the veterans on Penn State's young roster — will be the one to lead the Nittany Lions' offensive line and the team as a whole. Drew Allar, who is still finding his leadership role right now, says that on and off of the field, Fashanu is the right man for the job. Ahead of the 2023 season and summer camp, Olu Fashanu was named a team captain.
Olu is more than a football player, he is a leader, mentor, and friend
Heading into his second year as a starter along the Penn State football offensive line, offensive tackle Olu Fashanu has impressed Drew Allar with his character and poise.
"First of all, he is a great person," Drew Allar said of Olu Fashanu following Penn State's spring game on April 15th.
"Obviously, everybody knows what type of player he is, but I think he is a better person off the field, really … Olu is a great guy, I love being around him; from the time I stepped on campus he has been always really nice to me.
"I think we really grew close together towards the end of last year, especially that Rose Bowl trip — we were hanging out a lot out there (in California). You know, he is a great guy to have on the team; you can never have too many guys like Olu on the team, not even for the player he is, just the teammate he is."
Under the guidance of Olu Fashanu — both on and off of the field — the 2023 Penn State football offense will look to help the program break through its glass ceiling and get back to the Big Ten title game for the first time since 2016.
---
---
Thank you for reading Basic Blues Nation. Please follow us on Facebook and Twitter for the latest news and insights on your favorite Penn State athletics. For feedback, questions, concerns, or to apply for a writing position, please email us at [email protected] or direct message us on our social media. It's due to your support that we can become one of the market's fastest-growing Penn State sports outlets!