How President Nixon stole a national title from Joe Paterno
In 1969, a sitting US president stole a national title from Joe Paterno's Nittany Lions.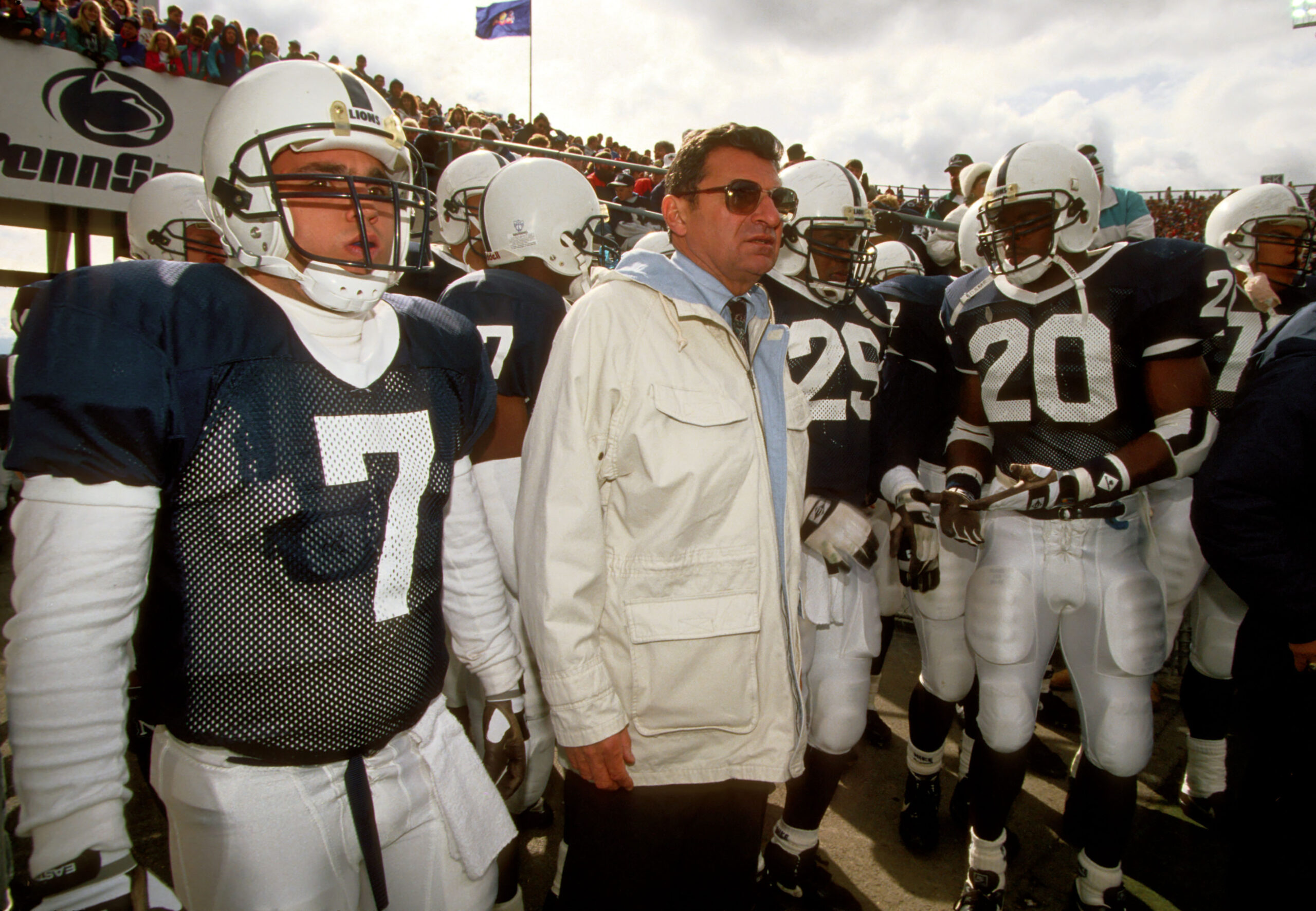 In 1966, the Penn State Nittany Lions' football team hired a new head coach: Joseph Vincent Paterno. Just three seasons into his tenure, coach Joe Paterno led his Nittany Lions to an undefeated season — Penn State went 11-0 in 1968, finishing No. 2 in the polls after an Orange Bowl win over No. 6 Kansas. A year later, in 1969, Paterno again led Penn State football to an undefeated season, yet the Lions were not crowned national champions due to a former US president.
Nixon steals national title from Joe Paterno in 1969
After his first undefeated season in 1968, Penn State coach Joe Paterno sustained his success with another incredible year in 1969. The Penn State Nittany Lions opened the year with an impressive 45-22 victory at Navy, which was Penn State's 12th-straight victory. In Week 2, the 2nd-ranked Nittany Lions beat Colorado 27-3, before downing Kansas State on the road in Week 3 (17-14).
Penn State's winning streak stretched throughout the remainder of the year as the Nittany Lions went on to finish a perfect 10-0 in the regular season. The Lions' perfect record (including impressive wins over No. 17 West Virginia, Maryland, Boston College, Pitt, NC State, and more) was good enough to earn a bid to the Orange Bowl for the second-straight season.
Joe Paterno then led his No. 2 Nittany Lions to a 10-3 victory over No. 6 Missouri, concluding his second-straight 11-0 season. Still, former president Richard Nixon was to decide the national champion in 1969, and he picked Texas to keep southern voters happy. Despite winning 22-straight games from 1968-69, Nixon's political preference for the Texas Longhorns stole a national title from Joe Paterno in 1969.
To compensate for Penn State's 29-game undefeated streak, the Oval Office sent Penn State a plaque to commemorate the longest undefeated streak in the sport. Over 90,000 letters and telegrams flooded into the White House in response to this egregious political gesture for Texas, and a few Penn State alums actually picketed the White House. Sports and politics can frequently mix a bit too much, though never in the history of the game has there been a more blatant and carefree political gesture thrown into the middle of college football.
An excerpt from Grandland.com's article on the 1969 Nixon national title:
"Nixon said Penn State should be considered for no. 1, and then, in his closing remarks, he said, "I think Texas deserved to be no. 1." Ziegler sent out letters denying that the president had declared any team the national champion, which seems like a stretch considering the plaque Nixon gave away explicitly declared Texas the nation's no. 1 team; still, after the Longhorns beat Notre Dame in the Cotton Bowl, thereby "validating" Nixon's choice in both the Associated Press and United Press International polls, there wasn't much more for anyone to say. Texas had won the argument, and everyone had settled into their respective positions, and nothing could ever be done to resolve it."
Paterno had to wait nearly 15 more years for a title
In 1973, Joe Paterno had another undefeated season, going 12-0 with a 16-9 win over LSU in the Orange Bowl. Still, his team finished No. 5 in the polls — this was the third time in six years that Paterno's team finished undefeated yet was not crowed national champions.
In 1977 and 1978, Penn State football finished 11-1 in both seasons — even winning the Fiesta Bowl in 1978 — yet did not finish higher than No. 4 in either season.
Finally, after more than a decade of waiting, Joe Paterno led Penn State to a national title in 1982 despite a 21-point loss to Alabama in Week 5. The Nittany Lions finished the season strong by defeating Georgia by four points in the Sugar Bowl, and finished No. 1 in the coaches and AP polls. Four seasons later, in 1986, Paterno won his second and final national championship with a 14-10 win over Miami in the Fiesta Bowl to cap off a perfect 12-0 season.
Paterno had one more perfect season (1994) and nearly won the title in 2005 (finished No. 3 with an 11-1 record), though never managed to capture a third title. Still, by the end of his career, Joe Paterno had five undefeated seasons, yet only one of those was Penn State crowned national champs. If it weren't for President Nixon, the Nittany Lions would likely have a third national title on display in Beaver Stadium, though the world will never know thanks for former president Nixon's gesture for the south.
---
---
Thank you for reading Basic Blues Nation. Please follow us on Facebook and Twitter for the latest news and insights on your favorite Penn State athletics.
For feedback, questions, concerns, or to apply for a writing position, please email our Managing Editor at [email protected]. It's due to your support that we can become one of the market's fastest-growing Penn State sports outlets!