OPINION: Why the Penn State-Pitt rivalry needs to be rescheduled
Many think Penn State football doesn't benefit from scheduling Pitt. But there's plenty of good reasons why the Penn State-Pitt rivalry should be renewed.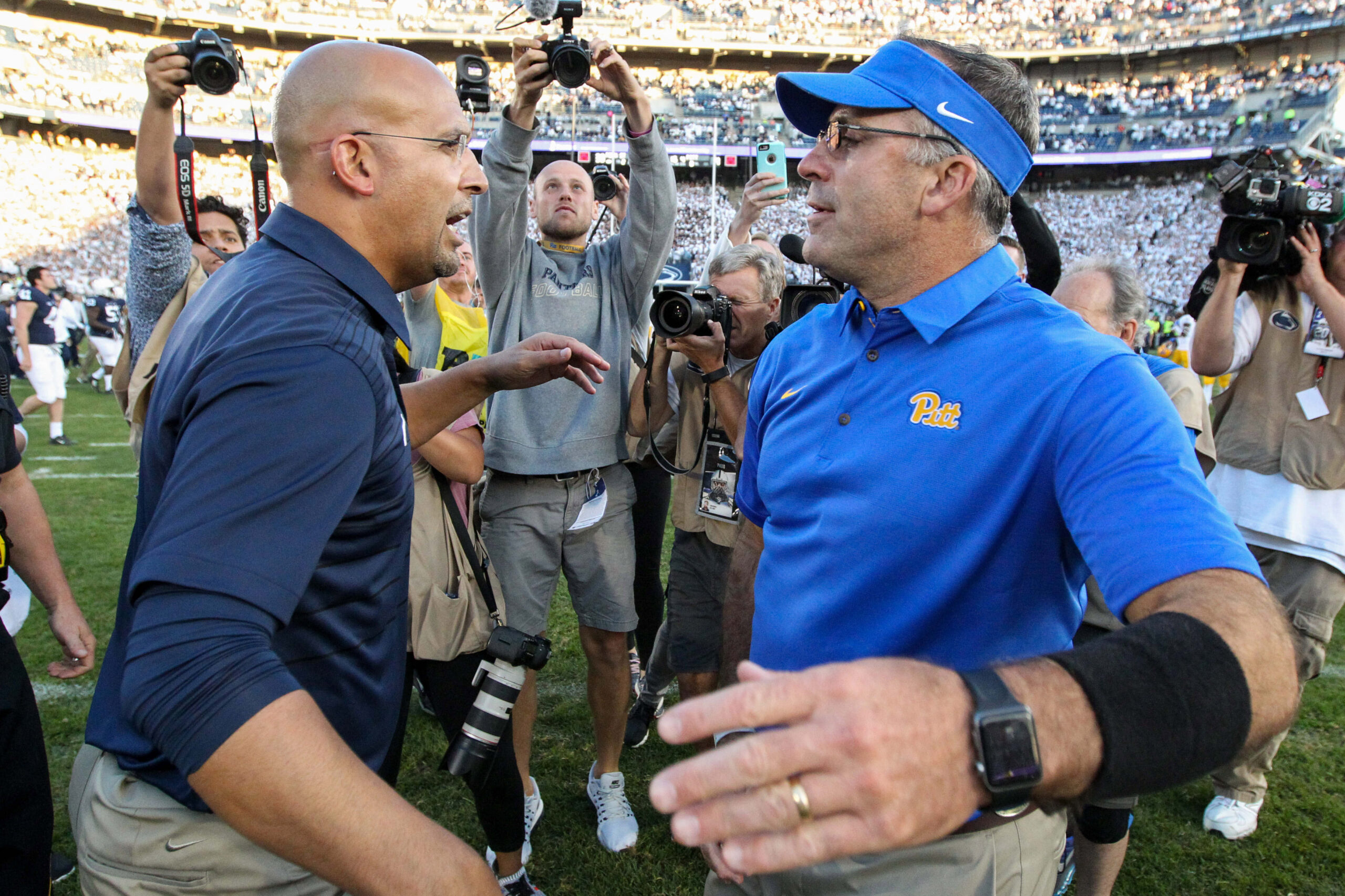 Editor's note: This is an opinion piece and reflects only the 
thoughts
 and 
opinions
 of the author.
In recent years, a seemingly endless debate amongst the Penn State faithful has been taking place. The topic? Why Penn State football should or should not put the in-state rival Pitt Panthers back on the schedule. Many angles on this topic make it one that keeps the discussion alive during the offseason when things are slower in the football world. Perhaps the most common argument against the dormant rivalry is that Pitt brings no positives to the table. However, I tend to believe that the Penn State-Pitt rivalry is good for all involved. 
Rivalries are good for college football
In a time where college football is seeing drastic changes and uncertainties for many, historic rivalry games are one thing that can keep folks positive. Around the country, most programs have coveted rivalries with other in-state or close geographical schools. Notable in-state rivalries include Florida vs. Florida State, Clemson vs. South Carolina, Alabama vs. Auburn, and Michigan vs. Michigan State, to name a few. These games are played on an annual basis. They carry significant implications for the College Football Playoff, as well as for fan bragging rights. Many rivalries are out-of-conference matchups, so this should not cause any hangups for the Penn State-Pitt rivalry.
Historically speaking, Penn State and Pitt have met 100 times in football. The Nittany Lions hold a 53-43 edge over the Panthers, with four ties between the two. These games have drawn plenty of national interest through the years and always produce great fan atmospheres. TV networks that put a lot of stock into revenue would surely get behind the return of the Keystone Classic.
Out-of-conference Power 5 matchups boost the strength of the schedule
Penn State has done a decent job of late to put together respectable out-of-conference games. Home-and-home series with Auburn and now West Virginia show that Penn State wants to schedule good non-conference games. While Auburn and West Virginia have been down as programs recently, these series were put together years back. Once the West Virginia series ends, the next Power 5 non-conference opponent does not appear until 2027.
Fans will argue that Penn State does not need a demanding non-conference schedule because the Big Ten is already an extremely competitive conference. While the Big Ten schedule does prove challenging, other schools that play tough conference slates still keep their rivals on the schedule. The shining example that comes to mind is Florida and Florida State. Florida plays a grueling SEC slate but still matches up with Florida State annually.
It is true that a loss to a non-conference foe like Pitt would leave Penn State with little to no room for error. However, this game is and has always been important to fans all over the commonwealth. We saw a loss to Pitt directly impact Penn State's College Football Playoff hopes in 2016. The Nittany Lions won the Big Ten but were barred from the playoff with two losses on the schedule, one being a narrow 42-39 decision at Heinz Field. But we should look at this scenario from the opposite angle, too. If Penn State plays and consistently beats the Panthers, then it would surely boost the Nittany Lions' case for having quality wins. Of course, this assumes that Penn State takes care of business in Big Ten play.
Pennsylvania recruiting would benefit greatly from renewed Penn State-Pitt rivalry
Penn State Football does very well recruiting in the state of Pennsylvania. A wise man once said, "The best in PA stay in PA." If Penn State began to play Pitt regularly again, this would create even more opportunities to showcase Penn State to in-state recruits. If the Nittany Lions go out and take care of business against the rival Panthers, even more western Pennsylvania kids would want to come to State College.
Western Pennsylvania has produced some freakish talents historically. Many decided to stay close to home and play for the Pitt Panthers. Names like Aaron Donald, Dan Marino, Darelle Revis, and Tony Dorsett come to mind. Penn State could tap into these types if it played and dominated the Panthers more often. It's not that Penn State doesn't get kids like this now, but this rivalry would strengthen its case.
At the end of the day, it is probably unlikely that Penn State will opt to schedule Pitt in the near future. Both James Franklin and the Penn State administration have stated this recently. As a fan who would love to gain bragging rights over our Panther counterparts, I want to see the game return to the fold. The reasons above, to me, are good enough for the Penn State administrators to at least open the issue and reconsider.
---
---
Thank you for reading Basic Blues Nation. Please follow us on Facebook and Twitter for the latest news and insights on your favorite Penn State athletics. For feedback, questions, concerns, or to apply for a writing position, please email us at [email protected] or direct message us on our social media. It's due to your support that we can become one of the market's fastest-growing Penn State sports outlets!