Where is Penn State Hockey Heading into the B1G Tournament?
The Nittany Lions are looking to find their former selves heading into B1G Tournament play.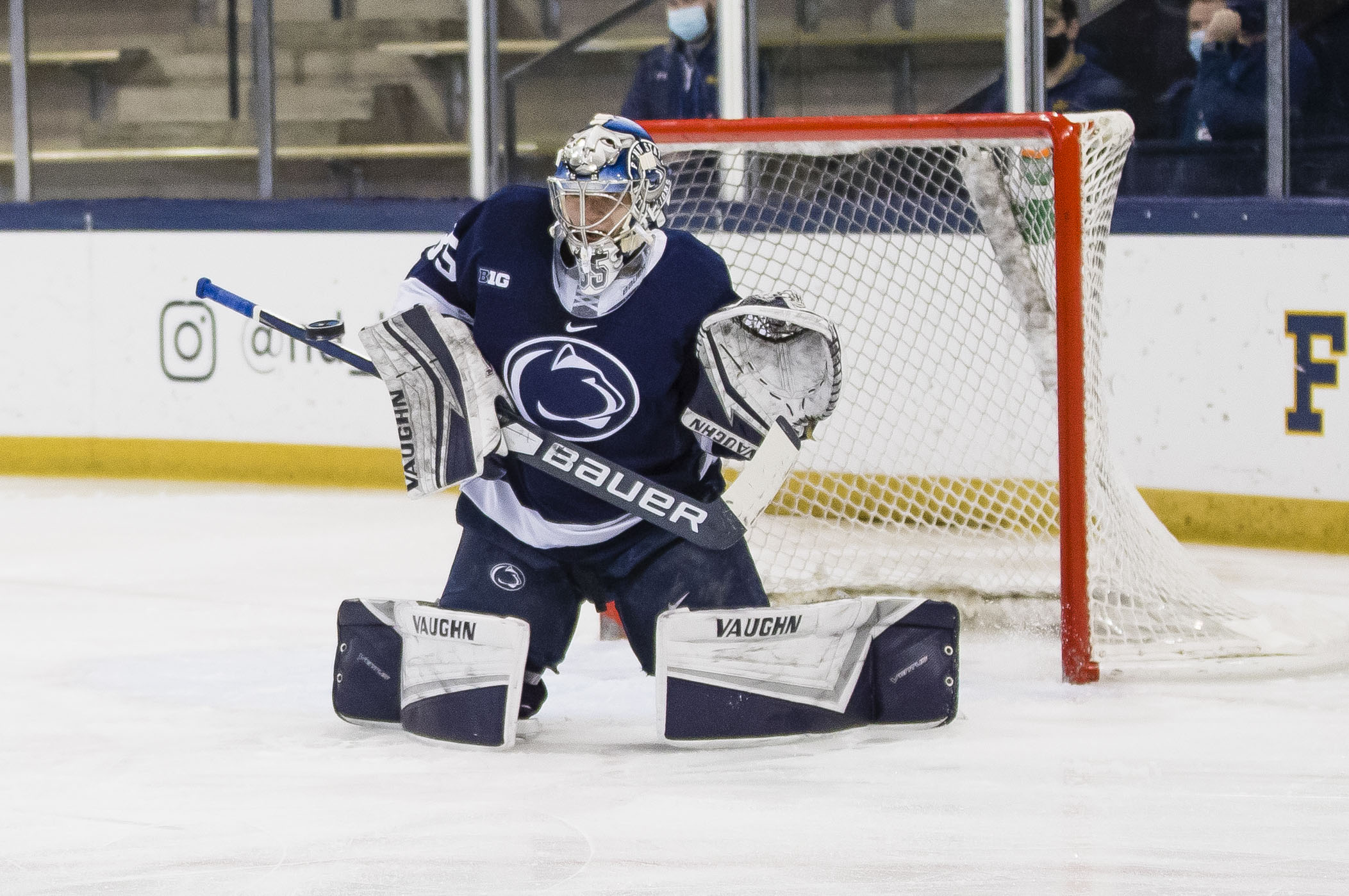 Penn State hockey's regular season came to end with a thud on Saturday night with a 2-1 loss to bottom-dweller Wisconsin. It was the latest in a string of concerning and inconsistent performances since the calendar flipped to 2023. 
Penn State Hockey: A Tale of Two Halves
"The past month of hockey hasn't been indicative of the team we were," senior captain Paul DeNaples said.
He couldn't be more spot on. The Nittany Lions (20-13-1, 10-13-1 Big Ten) 2022-23 season will be remembered as a tale of two halves. The season started with Penn State racing out to a 9-0-0 record, the best in program history.
They became the first-ever team to beat two separate No. 1 ranked teams in back-to-back weeks in NCAA ice hockey history. They were seemingly never out of a game, launching many multiple-goal comebacks to steal games. They couldn't lose.
But once the second half of the season kicked off, it was a different Penn State team. The Lions ended the season on a dismal 3-8-1 run since January 1.
Problems from previous years that seemingly vanished in the first half had returned. Goaltending regressed to be inconsistent at best while scoring depth dried up. Instead of having multi-goal comebacks, the team blew multi-goal leads. They couldn't win.
On the Road Again
Penn State's strong start to the year had padded the impact of the poor second half. Until Saturday night. The consequences of the second half finally caught up to the team when they lost home-ice advantage in the Big Ten Tournament.
Even for all their recent shortcomings, home ice was handed to the Nittany Lions on a silver platter. They just needed to collect at least four points against the Badgers (13-21-0, 6-18-0 Big Ten), a team that hadn't won a road Big Ten series since October 30, 2021. They couldn't do it.
As a result, the team will hit the road and head to Columbus, Ohio, for a best-of-3 series against Ohio State this weekend. This is a rematch of last year's quarterfinal, in which the Lions won in three games. They became the first-ever road team to win in the Big Ten Tournament since the format changed to campus sites six years ago.
🚨 GAME DAY 🚨#B1GHockey Quarterfinals | Game 1️⃣

🆚 No. 9 Ohio State
📍 Value City Arena | Columbus, Ohio
⌚️ 7:00 p.m.

🎥 https://t.co/ZrG67OvVQt
📻 https://t.co/hcZif3cn1x
📊 https://t.co/7ryIUCiQyw#WeAre #HockeyValley #BeatTheBuckeyes pic.twitter.com/KVg0NzXKqY

— Penn State Men's Hockey (@PennStateMHKY) March 3, 2023
Coach Guy Gadowsky doesn't want to think about last year, however.
"It's a different year," he said. "We are drawing [on experience] from this year. We're an excellent team."
What's on the Line this Weekend?
Truth be told, the Nittany Lions won't have to win a single game against Ohio State (18-13-3, 11-11-2 Big Ten) to get to the dance. They still have a lofty pairwise ranking due to those big early wins. Even if they were to get swept by Ohio State, their spot in the Allentown Regional of the NCAA tournament is assured.
With that said, Penn State is going to have to make a lot of changes to its game to look more like its October and November selves. Otherwise, their trip to the Big Ten–and NCAA–tournaments is going to be a short one. 
If there is any consolation for Penn State fans, Coach Guy Gadowsky's teams have shown up to the playoffs dead on arrival many times before–only to go on a magical run when the lights are the brightest. 
Penn State hockey faces Michigan with Frozen Four on the line
Can Penn State hockey overcome a familiar foe to reach the Frozen Four for the first time ever?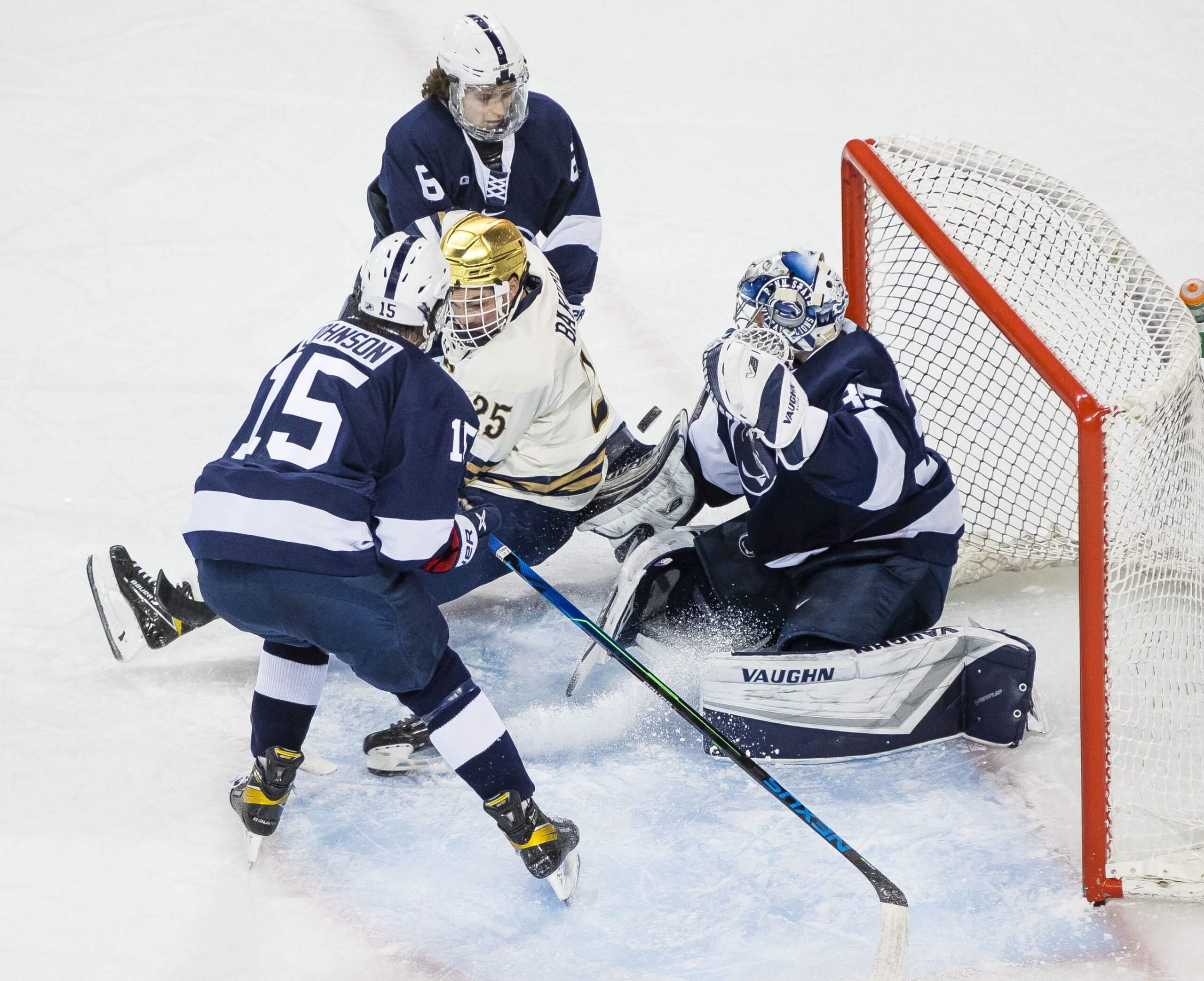 Allentown, PA — In March, the name of the game is "survive and advance." Penn State hockey won an NCAA tournament game Friday night for the first time since 2017 when they dominated Michigan Tech 8-0. It was the largest shutout margin of victory in NCAA tournament history. This was part of a more extensive domination by the Big Ten in the first round of the tournament, with the four teams from the conference who made the tournament winning by a combined score of 36-4. And now, the Nittany Lions face Michigan for the right to go to the Frozen Four. 
The Wolverines had one of the most impressive victories of Friday's action. They obliterated a hot Colgate team by a score of 11-1. Those 11 goals are the most scored in an NCAA tournament game since 1961. A top-five team in all major polls, Wolverines are one of the most dominant teams in the country. In short, Penn State hockey has its work cut out for it if it wants to make its first Frozen Four appearance in program history. 
University of Michigan Snapshot
Name: University of Michigan
Location: Ann Arbor, MI
Enrollment: 48,090
Acceptance Rate: 26%
Conference: Big Ten 
Men's Hockey National Titles: 9
Scouting the Wolverines
You are likely much more familiar with Michigan than Penn State's first-round opponent. This will be Penn State's fifth meeting with the Wolverines this season, with the Lions holding a 1-3 record in the prior meetings.
The teams first met in November when No. 1 ranked Michigan came to Pegula. Penn State beat Michigan 3-0 in the first game of that series, marking their first win over a No. 1 ranked team. The following night the Lions fell 4-3 in overtime. Still, they rallied from a three-goal deficit late in the third period to send it to overtime. 
But Michigan wasn't at full strength during that series. They were missing multiple key players due to a virus outbreak on the team that sent players to the hospital and nearly cost junior defenseman Steven Holtz his life. Michigan regained its health, rallied around that harrowing experience, and became a better hockey team. 
Penn State traveled to Michigan in mid-January, where the Lions were swept. In the first game, the Lions were blown out 7-3. The second game saw them lead 3-0 and 4-2 before falling 5-4. 
And even then, Michigan was not at full strength. Freshman forward Frank Nazar, a first-round selection in the 2022 NHL Draft, had yet to put on a Wolverines uniform due to injury. Now he has. He scored a goal in his NCAA tournament debut against Colgate Friday night. 
Michigan's roster received numerous awards. Freshman forward Adam Fantilli, who will be a lottery pick this year, was named Big Ten Freshman of the Year. He was also a First Team All-Big Ten Selection along with sophomore defenseman Luke Hughes. Hughes is so talented that the New Jersey Devils, who drafted him 4th overall, are anxiously awaiting Michigan's elimination so he can help the NHL club in their playoff race.
Outside of the stars, Michigan's depth can more than fill whatever role is needed to help their team win. That is one of the reasons they are such a dangerous team, one that has picked up wins over Harvard, Boston University, and Minnesota en route to a Big Ten championship.
Can Penn State hockey make the Frozen Four?
Michigan is nothing short of an offensive juggernaut. The Wolverines showcased it all year, but nothing was as impressive as Friday night's performance against a quality Colgate team. But they lack a bit in the defensive depth and goaltending department relative to their forwards. 
Penn State will have the crowd behind them again on Sunday, perhaps even more so than Friday, with a convenient early evening start time. However, Michigan is no stranger to these Penn State crowds, already having played at Pegula this season. 
The Nittany Lions have been competitive in three of the four games against Michigan this season. That shouldn't change Sunday, even if the talent gap has continued to grow since these teams last met. Penn State should be able to hang around into the third period. Still, Michigan's high-end talent will prevail and send the Wolverines back to the Frozen Four for the second straight year. 
Michigan-5, Penn State-3 
The winner of this game will go on to the Frozen Four, taking place in Tampa, FL, on April 6th and 8th. The matchup in the national semifinals will be against the Quinnipiac and Ohio State winner in the Bridgeport Regional Final on Saturday. 
---
---
Thank you for reading Basic Blues Nation. Please follow us on Facebook and Twitter for the latest news and insights on your favorite Penn State athletics.
For feedback, questions, concerns, or to apply for a writing position, please email our Managing Editor at cjmangum29@gmail.com. It's due to your support that we can become one of the market's fastest-growing Penn State sports outlets!
Penn State softball walks off Iowa in Big Ten opener
The Nittany Lions walked it off for the second game in a row.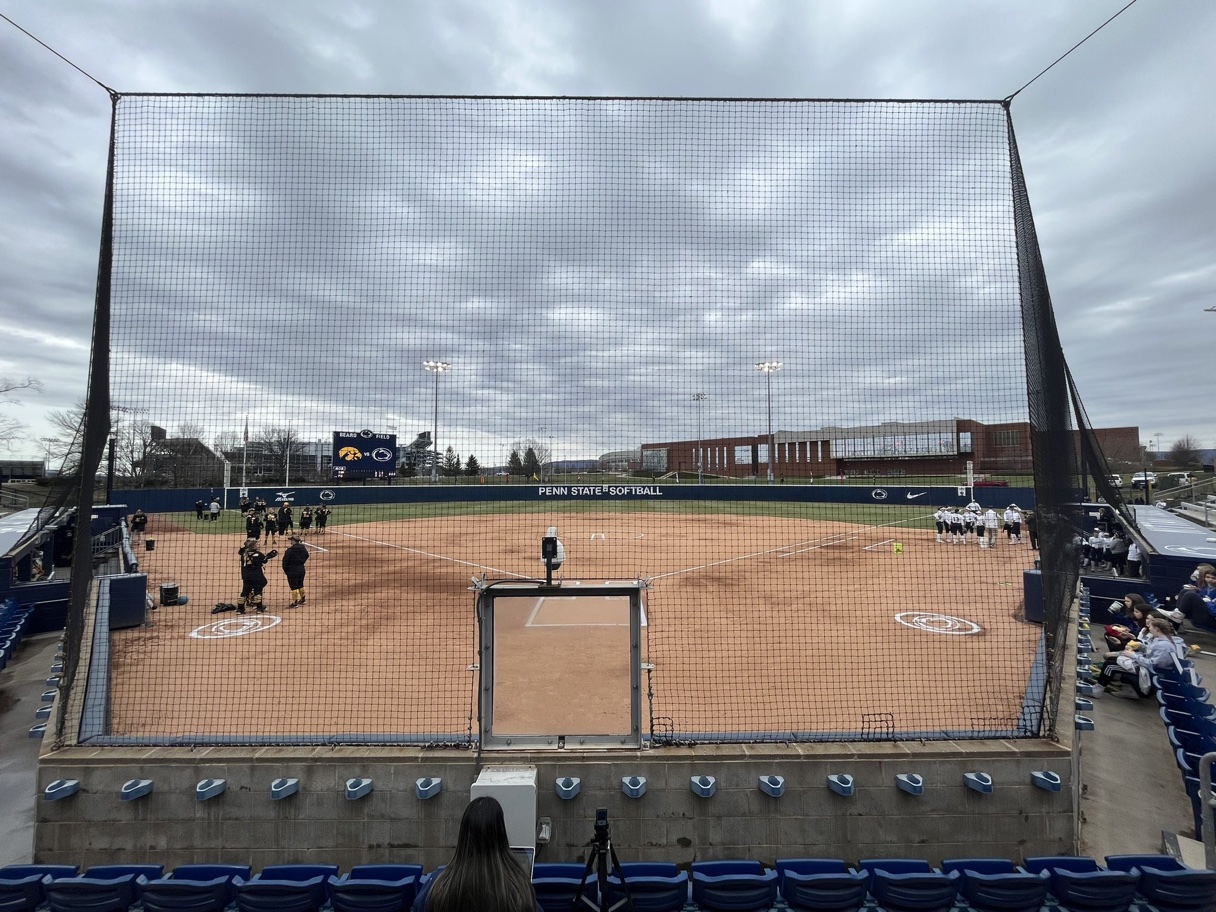 State College — After a fantastic start to the season in non-conference play, the Nittany Lions now move into their Big Ten schedule. Penn State softball opened Big Ten play at home versus Iowa on Friday. It was a tight game, but much like their last game, the Lions walked it off in extra innings for a win.
Lions win in walk-off fashion (again)
Pitcher Bailey Parshall started the game with a walk but struck out the next batter to get out of the inning. On the Penn State side of the first, a single by Emily Maddock was set to begin an offensive flurry for the Nittany Lions but was followed by three straight outs.
The Iowa bats were quiet in the second as Parshall worked a 1-2-3 inning. Penn State made things interesting in their half of the second when Liana Jones reached second on an error, but the Lions did not capitalize. Iowa was left scoreless again in the third inning by Parshall. Penn State was also held scoreless.
Iowa got on the board in the fourth inning from a fielder's choice double play that allowed the runner from third to score. Penn State showed promise in the bottom of the fifth with two runners on, but a line drive to center field was caught and ended the inning.
Penn State was able to tie the game 1-1 in the bottom of the sixth inning when a Lexie Black triple led to a sacrifice fly by Michelle Leone.
The Lions almost walked it off in the seventh inning after a ground ball hit by Melody Coombs was bobbled by the Iowa shortstop. Lilia Crouthamel was running to home from second but was thrown out just in time to send the game into extra innings.
The Hawkeyes took the lead in the top of the eighth inning after a sacrifice fly. However, the Nittany Lions answered right away in the bottom of the eighth inning with a double by Michelle Leone that scored Lydia Coleman, which tied the game 2-2.  
Iowa was left scoreless in the top of the ninth, which gave Penn State a chance to win. And they delivered. On a 1-0 pitch, Liana Jones belted a home run that hit the scoreboard to win the game 3-2. It marked the second straight game that went to extra innings and featured a walk-off hit for Penn State softball.
Ace pitcher Bailey Parshall picked up her twelfth win of the season. She allowed three hits, one earned run, and struck out five batters.
Coach Crowell: "If we keep fighting that way, we're gonna win a lot of games"
In the post-game press conference, Head Coach Clarisa Crowell talked about how the team fights. She said that the dugout never acts like they are down and are "tough and gritty" day in and day out.
On Parshall hitting the 100 strikeout landmark this season, Coach Crowell said she and her team do not "focus on results" but instead "focus on the process."
On the fact that her team got its second straight win in extra innings in walk-off fashion, Coach Crowell stated that experience is certainly a part of sustaining that success and continued on the theme that the team "just continues to fight."
Jones: "overwhelmed" by the walk-off win
When asked how she felt about the walk-off win and her home run, Liana Jones said she was "overwhelmed." She also stated that her team and coach are her "biggest fans of all time," which is very fitting given the culture that Coach Crowell professed the team has. 
LIANA JONES SAYS GOODNIGHT HAWKEYES!!!!

Nittany Lions win it with a walk off homer in the bottom of the ninth!

🦁3-⚫️🟡2 #WeAre pic.twitter.com/J2CquzUgiC

— Penn State Softball (@PennStateSB) March 24, 2023
Parshall on the umpire's strike zone: "have to adapt"
When asked about her thoughts on the umpire's strike zone in the game, Parshall hesitantly stated that it is about adapting to "throw better pitches" and "getting better play calls behind the plate." She also maintained that it teaches the team to "keep composure."
What's on deck for Penn State softball?
Penn State plays next Sunday in a doubleheader to finish the series against Iowa. The first pitch is scheduled for 11 am for Game 1, while Game 2 is scheduled for 1:30 pm.
Penn State wins a thriller!

The Nittany Lions improve to 19-4 with a great win vs Iowa.

Catch them back at Beard Field for a Sunday doubleheader! #WeAre pic.twitter.com/k5GzA5RgTV

— Penn State Softball (@PennStateSB) March 24, 2023
---
---
Thank you for reading Basic Blues Nation. Please follow us on Facebook and Twitter for the latest news and insights on your favorite Penn State athletics.
For feedback, questions, concerns, or to apply for a writing position, please email us at basicbluesnation@gmail.com or direct message us on our social media. It's due to your support that we can become one of the market's fastest-growing Penn State sports outlets!
Penn State Baseball Blows Out Binghamton
Hot bats led the Lions to yet another win on Tuesday.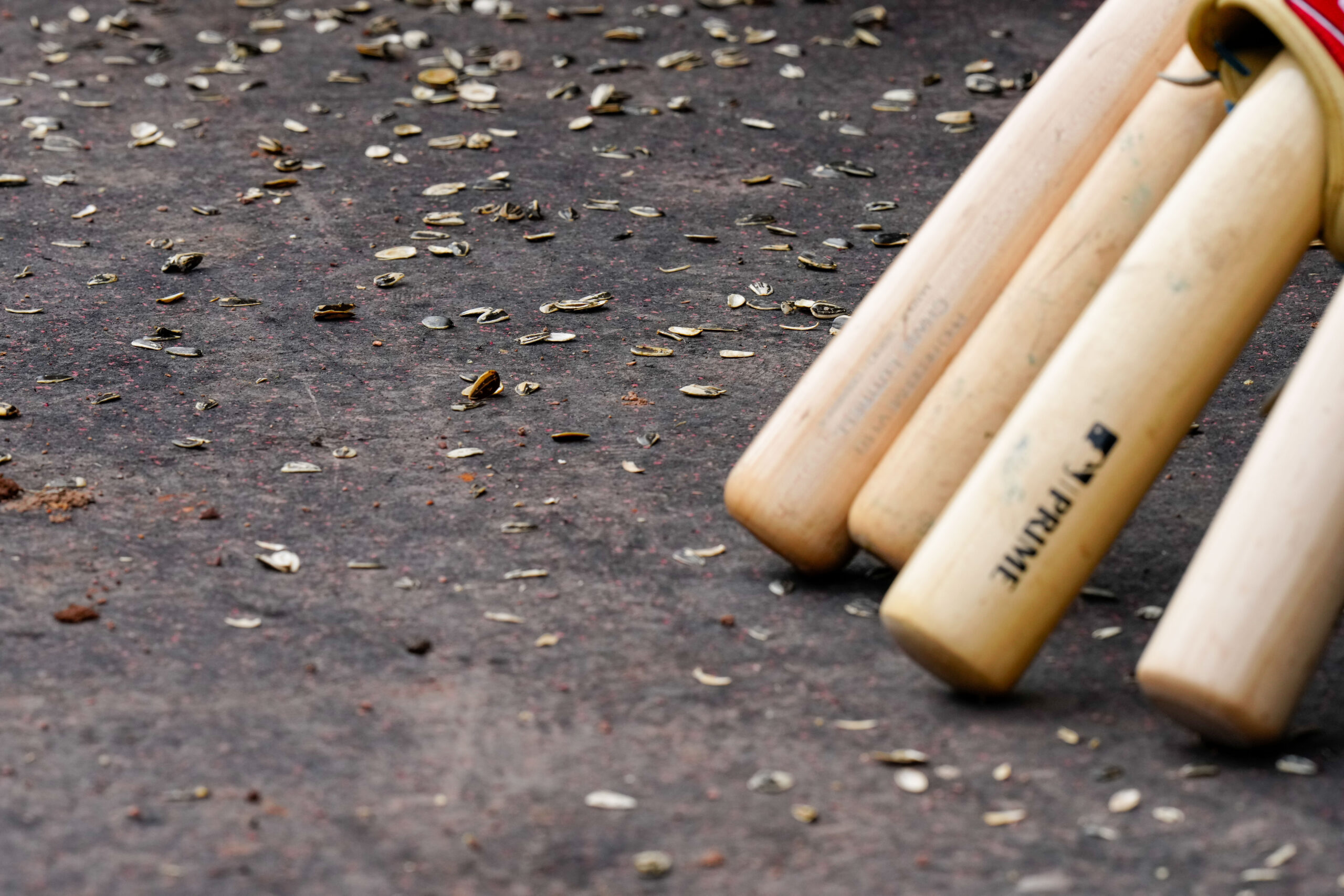 State College — The Nittany Lions have really been rounding into form on the diamond the last few weeks, winning four of their previous five games. On Tuesday, Penn State baseball made it five of its last six when it dominated Binghamton 15-1 under the lights at Medlar Field.
Penn State Bats Start Early
This game was practically all Penn State. Binghamton capitalized early on a series of hits that loaded the bases to get on the board in the third inning. But Penn State answered right back in their half of the third inning when Ben Kaliher scored on a wild pitch. 
Penn State would continue scoring in the fourth inning with a three-run blast from first baseman Anthony Steele to give the Lions the 4-1 lead. The shot was Steele's first home run of the season. Kyle Hannon continued his impressive season with another home run in the fifth inning, putting Penn State up 5-1. That marks his fifth home run of the year, which leads the team.
After crushing his fifth homer and stealing his 13th base of the year last night, @kylehannon_28 is one of six Division I players with 5+ homers and 13+ steals this season!#WeAre pic.twitter.com/ZrsGtTVFF8

— Penn State Baseball (@PennStateBASE) March 22, 2023
Lions Pour it on Binghamton Late
The scoring continued for Penn State baseball when Jay Harry hit a double in the seventh inning to score a run. A wild pitch allowed Thomas Bramley to score and increased Penn State's lead to 7-1. Johnny Piacentino hit a single that scored two runners. Anthony Steele later hit a sacrifice fly to score Piacentino, making the score 10-1. The Nittany Lions would cap off a six-run seventh inning after Jake Cooper hit a single up the middle that scored Tyson Cooper and made the score 11-1.
The Lions would add four more runs in the eighth inning with a single from C.J. Pittaro and a Tayven Kelley bases-clearing triple, which put the Lions up 15-1.
Starting pitcher Ben Demell had a stellar first career start, pitching 3.2 innings, striking out two, and giving up one earned run. Binghamton was shut out by the other pitchers in the game, with Ryan Partridge picking up the win. First baseman Anthony Steele also pitched in relief in this game, striking out two batters. Steele was a pitcher in high school, so this was nothing new for him, though new to this role in Happy Valley.
Solid first career start by @BenDemell!

3.2IP, 6H, 1R, 1ER, 0BB, 2K#WeAre pic.twitter.com/l0wRPqxLWQ

— Penn State Baseball (@PennStateBASE) March 21, 2023
Penn State baseball improves to 12-5 on the year and seeks to ride the momentum into Ann Arbor on Friday to take on the Michigan Wolverines in the Lions' first conference matchup.
---
---
Thank you for reading Basic Blues Nation. Please follow us on Facebook and Twitter for the latest news and insights on your favorite Penn State athletics.
For feedback, questions, concerns, or to apply for a writing position, please email us at basicbluesnation@gmail.com or direct message us on our social media. It's due to your support that we can become one of the market's fastest-growing Penn State sports outlets!