Rooting Guide: Which Week 4 games are most important for Penn State football?
The college football slate is jam-packed with massive games in Week 4. Which outcomes will benefit Penn State's push for the College Football Playoff the most?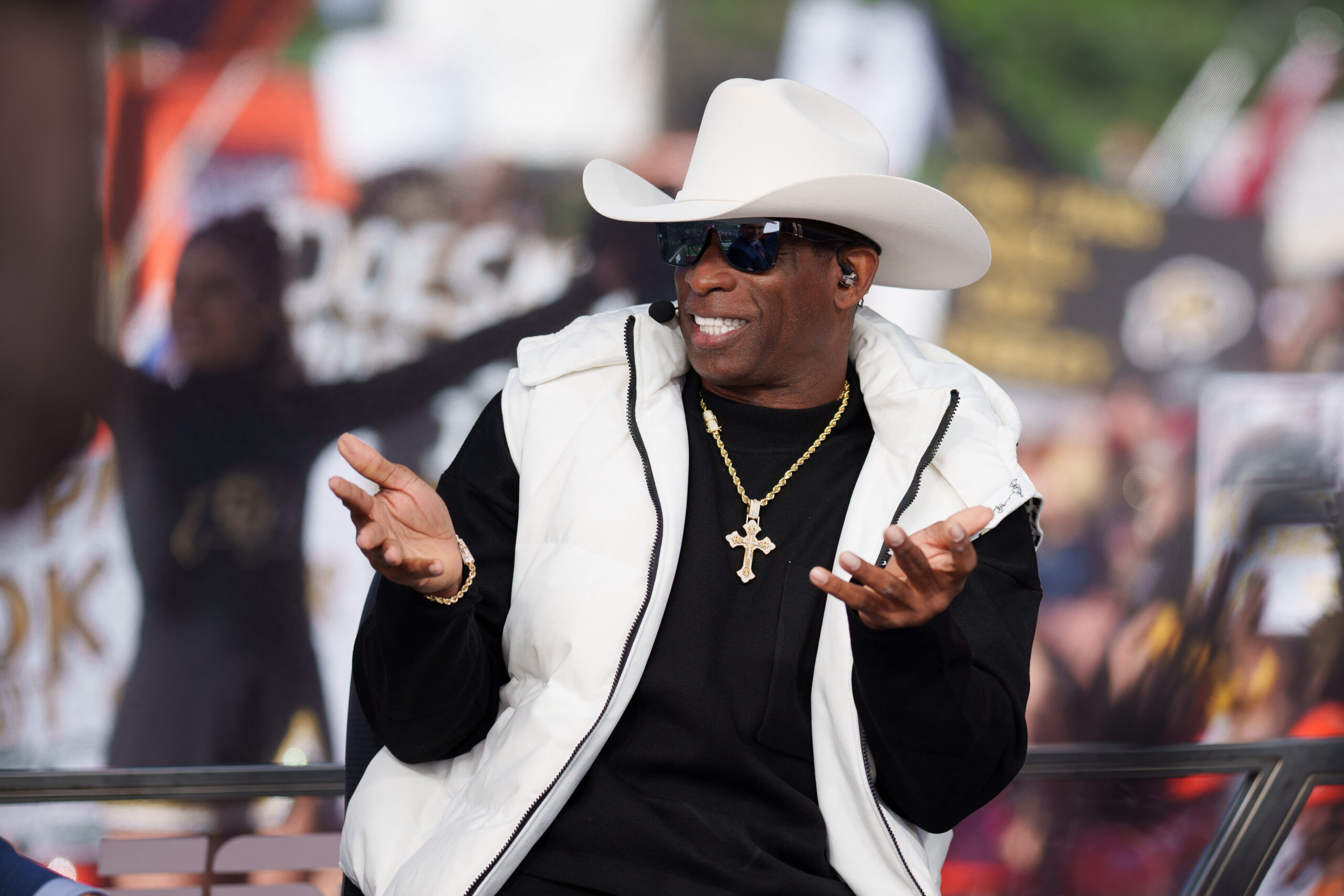 Penn State football had to grind out a 30-13 win over Illinois on Saturday. While the defense played at an elite level, the offense looked sloppy and raised some questions heading into the White Out matchup against Iowa this weekend. With the Nittany Lions playing in one of the headliners of a jam-packed weekend of games, it may be difficult to track which games to keep an eye on. We've got you covered with a complete rooting guide for the Week 4 slate of games that could impact Penn State's push for the College Football Playoff.
Penn State football fans' rooting guide: College football Week 4
Last week Penn State football got some help on the national level, with Missouri upsetting Kansas State and Florida taking down Tennessee. This week features a whopping 6 ranked matchups and plenty of other intriguing games that will have national implications. Here are the games we'll be keeping an eye on during the build-up to the much anticipated White Out matchup with Iowa.
No. 4 Florida State (3-0) @ Clemson (2-1) 12:00 pm ET ABC
What once was one of the most anticipated games of the year has been downgraded to the Noon slot by ESPN. Clemson has completely fallen out of the rankings after its loss to Duke in Week 1. Florida State opened the season with a signature win over then No. 5 LSU, but had to survive a scare last week against a bad Boston College team, only winning 31-29.
The Seminoles enter this week's matchup as a 1.5-point favorite in Death Valley. A Clemson upset would be massive for Penn State's College Football Playoff hopes, because it would knock down a team ahead of the Nittany Lions in the rankings without the potential of getting jumped by the victor. We saw the latter when FSU beat LSU and Texas beat Alabama in the first two weeks.
No. 16 Oklahoma (3-0) @ Cincinnati (2-1) 12:00 pm ET FOX
This game has lost a little bit of its luster with the Bearcats losing to Miami (Ohio) in overtime at home last week. The Sooners enter as a two-touchdown favorite and are coming off a big 66-17 win over Tulsa.
This will be the biggest test for Oklahoma to date, as there are still questions as to whether the Sooners are back to their national title-contending form. An upset by Cincinnati would help knock down another traditional blue blood who is in the mix for the College Football Playoff.
No. 19 Colorado (3-0) @ No. 10 Oregon (3-0) 3:30 pm ET ABC
Deion Sanders and Colorado get their first shot at a ranked team, and it is going to be a tough one. The Buffaloes escaped against Colorado State last week, but it wasn't without a cost as star CB/WR Travis Hunter was knocked out of the game on a late hit. It was reported that Hunter will miss at least 3 weeks with a lacerated liver.
The spread in this game opened with the Ducks being a 19.5-point favorite, and has already drifted above the 3-touchdown mark. This will be a good measuring stick game to see if Colorado is truly going to be a ranked team this season, or fall back closer to a .500 record.
Penn State fans should root for Prime this weekend to pull off the upset because of how close Oregon is in the rankings and the likelihood that Colorado will lose going forward with plenty of ranked matchups on the horizon.
No. 22 UCLA (3-0) @ No. 11 Utah (3-0) 3:30 pm ET FOX
This game has sort of gone under the radar among the ranked matchups in Week 4. UCLA has sort of snuck into the rankings from nothing more than just winning all of its games and teams in front of it losing. Utah opened the season with gritty wins over Florida and Baylor. The Utes have been slowly moving up the rankings.
Both of these teams have aspirations to win the PAC 12 title and make the College Football Playoff. This one is expected to be close, with the Utes currently just a 4.5-point favorite at home. Penn State football fans should be rooting for the Bruins to pull off the road upset to help knock down Utah, who is on the door of the Top 10 and widely thought of as a legitimate Playoff contender.
No. 15 Ole Miss (3-0) @ No. 13 Alabama (2-1) 3:30 pm ET CBS
This game has more buzz than even during the preseason, and it isn't for the reason you might think. Alabama has dropped to its lowest AP ranking in 8 years after an uninspiring 17-3 win against South Florida this past weekend. Lane Kiffin has his offense humming through 3 games, scoring 73 against Mercer, 37 against Tulane, and 48 against Georgia Tech.
In the past, this game would be a multi-touchdown blowout for the Crimson Tide at home. Now, Nick Saban's squad enters as a 7-point home favorite against his former assistant, and the uncertainty at the quarterback position remains. Penn State fans should root for the Rebels in this game because a 2nd loss for Alabama would mean the Tide are eliminated from the Playoff race. The odds are that Nick Saban will get this team on track and beat some good teams later in the season, so why not pull off the upset while Alabama is down?
No. 14 Oregon State (3-0) @ No. 21 Washington State (3-0) 7:00 pm ET FOX
The only two teams who have yet to find a new conference after the collapse of the PAC 12 meet in a Top 25 matchup. This game shows the depth of the conference this season because both teams are flying under the radar.
Oregon State has had a dominant start to the year, with the defense playing well and DJ Uiagalelei and Damien Martinez leading a high-scoring offense. On the other side, Cam Ward has thrown for almost 1,000 yards and 9 touchdowns through 3 games.
While most people will probably be watching Ohio State vs. Notre Dame or Iowa vs. Penn State in the night window, this may be the game that ends up being the most competitive. As for who to root for, neither of these teams are thought to be legit College Football Playoff contenders, but Oregon State is more capable in that regard. Therefore, Penn State football fans should pull for the Cougars to pull off the win.
No. 6 Ohio State (3-0) @ No. 9 Notre Dame (3-0) 7:30 pm ET NBC
In a week that features 6 ranked matchups, this game will be the centerpiece of them all. Notre Dame has been rolling through its early season schedule averaging over 40 points per game. Ohio State sort of sleepwalked the first 2 weeks of the season. But the Buckeyes turned it on last week versus Western Kentucky with a 63-10 win.
The spread in this game opened around a field goal, so expect this one to be close from start to finish. Both offenses have been averaging around 500 yards per game, and both defenses are only allowing around 230 yards. This game will add another frontrunner to the College Football Playoff race, similar to what we saw from Florida State and Texas during the first two weeks of the season.
It would be an understatement to say that Penn State fans don't like either of these teams. That said, Ohio State is the team to pull for in this matchup. First, it helps the strength of schedule for Penn State, and makes the matchup at the horseshoe on October 21st that much bigger. Second, it helps knock down Notre Dame in the national title picture. The Irish are always one of those teams that can sneak up and steal a bid if they finish 12-0 or 11-1.
---
---
Thank you for reading Basic Blues Nation. Please follow us on Facebook and Twitter for the latest news and insights on your favorite Penn State athletics. For feedback, questions, concerns, or to apply for a writing position, please email us at [email protected] or direct message us on our social media. Also, be sure to check out our new site shop. It's due to your support that we can become one of the market's fastest-growing Penn State sports outlets!