OPINION: Predicting future opponents for the Penn State White Out game
With the next edition of the Big Ten schedule being released, let's predict the future White Out opponents between 2024-2028.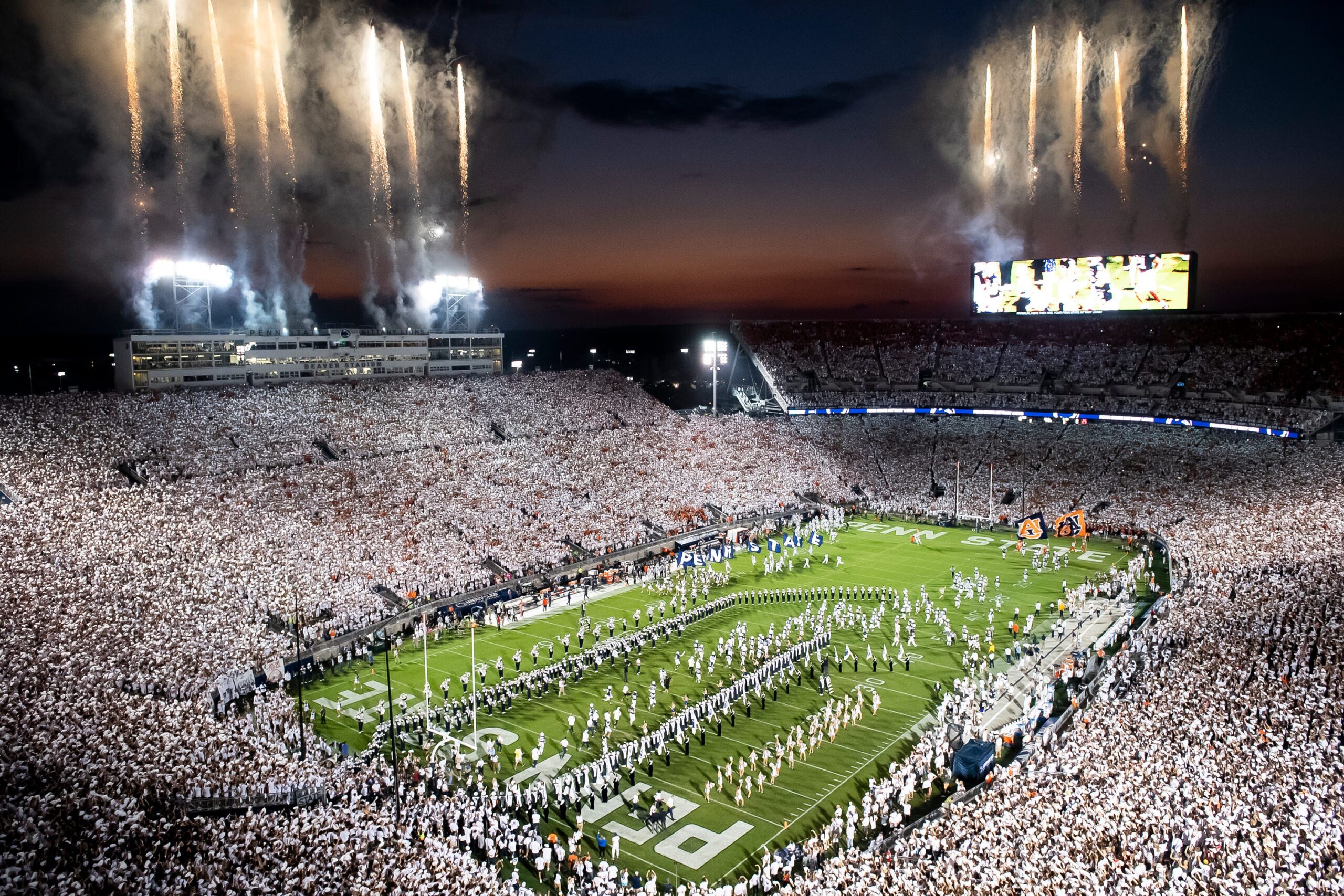 Now that we know the future Penn State football team opponents between 2024 and 2028, we can predict the future White Out games. Over the past two seasons, the Nittany Lions have used revenge as a motivating factor in the White Out. They were played against Minnesota in 2022 which spoiled Penn State's season in 2019. Then, this past year the team was able to avenge the 2021 Iowa game in the 2023 White Oute. But looking ahead with the addition of USC, UCLA, Oregon, and Washington to the Big Ten it'll be interesting who gets the best home game of the season. Also, you have to factor in the network that will take the rights to each game.
2024 White Out
Starting with the 2024 home opponents for Penn State. The Nittany Lions will host Ohio State, Maryland, Illinois, Washington, and UCLA. In my opinion, the game should be against Ohio State; however, there is a great chance that FOX's Big Noon Saturday will take that game. So, if it isn't against Ohio State then Washington would be my preferred game. Welcoming a new conference opponent with the greatest environment in college sports, sign me up.
2025 White Out
In 2025 the options are a little less attractive. Penn State will host Indiana, Nebraska, Northwestern, and Oregon. Depending on the AP Poll rankings at the time, Big Noon will take the top matchup. Hypothetically that might be the Oregon game, so if the White Out isn't against Oregon, it would be great to have the event against Nebrasak. Years of tradition are involved in this matchup in what could be Matt Rhule vs. James Franklin.
2026 White Out
The Nittany Lions host Wisconsin, Purdue, Rutgers, USC, and Minnesota in 2026. USC would be the best game in my opinion, it would be great to welcome Trojan fans to Beaver Stadium. If that game was off the board, Wisconsin would also serve as a fair opponent for the Penn State White Out.
2027 White Out
In 2027, Penn State will host Maryland, Michigan, Michigan State, and Washington as Big Ten opponents. In this cycle, it would have to be Michigan in my opinion. It's going to be very strange not playing Michigan every year moving forward. What a great way to welcome them back to Beaver Stadium than having them face 107k strong. If Michigan was off the table, my pick would be Washington.
2028 White Out
5 years from this season Penn State will host Indiana, Iowa, Oregon, Ohio State, and UCLA. This is a year to get season tickets at Penn State. A great slate of big-name conference opponents in 2028. To switch things up, let's make UCLA face the White Out this season. Give them a challenging environment to face in State College.
---
---
Thank you for reading Basic Blues Nation. Please follow us on Facebook and Twitter for the latest news and insights on your favorite Penn State athletics. For feedback, questions, concerns, or to apply for a writing position, please email us at [email protected] or direct message us on our social media. Also, be sure to check out our new site shop. It's due to your support that we can become one of the market's fastest-growing Penn State sports outlets!