James Franklin addresses Manny Diaz coaching carousel rumors
James Franklin acknowledged that he and Penn State needs to "do everything they possible can to retain" Manny Diaz this offseason during his press conference on Monday.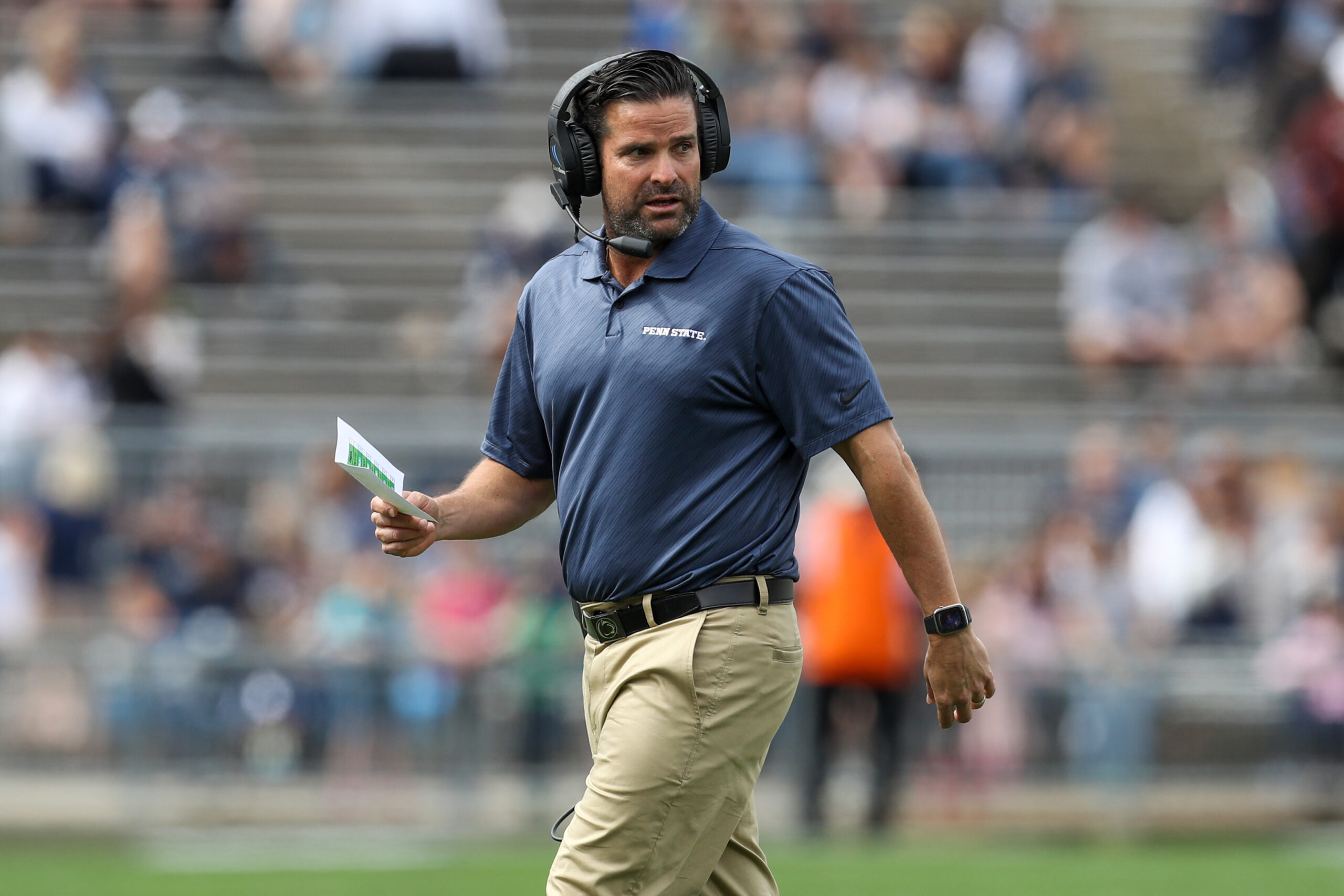 Every program faces offseason challenges. Some are larger than others; then you have a school like Penn State with somewhat of a first-world problem. The Nittany Lions will face the possibility of losing both offensive and defensive coordinators after the 2023 season concludes. We've already seen James Franklin and the Penn State football team fire former offensive coordinator Mike Yurcich and now face a different issue with Manny Diaz. The possibility that he will be hired by another school. Franklin opened up about that during his media availability on Monday.
James Franklin: Penn State needs find a way to retain Manny Diaz
Manny Diaz has done a masterful job with the Penn State football team. Producing a defense that keeps the Nittany Lions in each game, of course, the unit isn't perfect, but they've been almost perfect in every game this season. Based on this production, other schools will come knocking.
Top Defenses, through Week 11
• Per-Play, Opponent-Adjusted

1 Ohio State
2 Penn State
3 Iowa
4 Utah
5 Alabama
6 Georgia
7 Notre Dame
8 UCLA
9 Clemson
10 Texas A&M

Full Power 5 list, from #1 to #69:

⚡️Sponsored by @RivalryTrophy pic.twitter.com/bNW4PLNsPp

— Pick Six Previews (@PickSixPreviews) November 15, 2023
Franklin expressed the moves he'd like his staff to make
James Franklin was honest with the media on Monday. He's aware that Diaz has had his name swirling around the rumor mill of USC as a potential defensive coordinator and Mississippi State as a head coach candidate. Overall he gave a fair assessment of Diaz and what the ultimate goal is.
Franklin said, "Yeah, I think as you guys know, every offseason that's a challenge when you have good people and you have talented people. We got to do everything we possibly can to retain them and for them to feel good and appreciated, and that's with the entire staff. No doubt about it.
I think what we talked about in the past is what can we do and what do we need to do here at Penn State to make sure that guys don't leave for lateral moves. To me, that's really the main focus. We've got to make sure that assistants don't leave for assistant positions and coordinators don't leave to be coordinators. If guys have a chance for a clear, obvious promotion, we want that for him.
We like to create a situation here for Manny and his family that he wants to be here until he has an opportunity to get a really good head coaching job that's going to allow him to flourish. I think Brent [Pry] handled it probably as well as any. He had a great job, and turned down a bunch of jobs waiting for the right one.
What happens is, I think, the older and the longer you're in this profession, you recognize that, right? It's assistant coaches not leaving for titles. If the assistant coaches have an opportunity to go be the coordinator and call the offense or defense or special teams, then they should do that if that's what they want to do professionally.
But for myself and Pat and Vinnie, we're going to try and go everything we possibly can to make sure that guys aren't leaving for lateral moves.
And to me, that's the focus. The other opportunities, I think that's in their best interest if it's the right job, and it's also I think a complement to what we're doing here."
---
---
Thank you for reading Basic Blues Nation. Please follow us on Facebook and Twitter for the latest news and insights on your favorite Penn State athletics. For feedback, questions, concerns, or to apply for a writing position, please email us at [email protected] or direct message us on our social media. Also, be sure to check out our new site shop. It's due to your support that we can become one of the market's fastest-growing Penn State sports outlets!