Basic Blues Nation staff predictions: Penn State vs Northwestern
Can the Penn State football team avoid a sleepy start in Evanston? Our staff at Basic Blues Nation shares their predictions.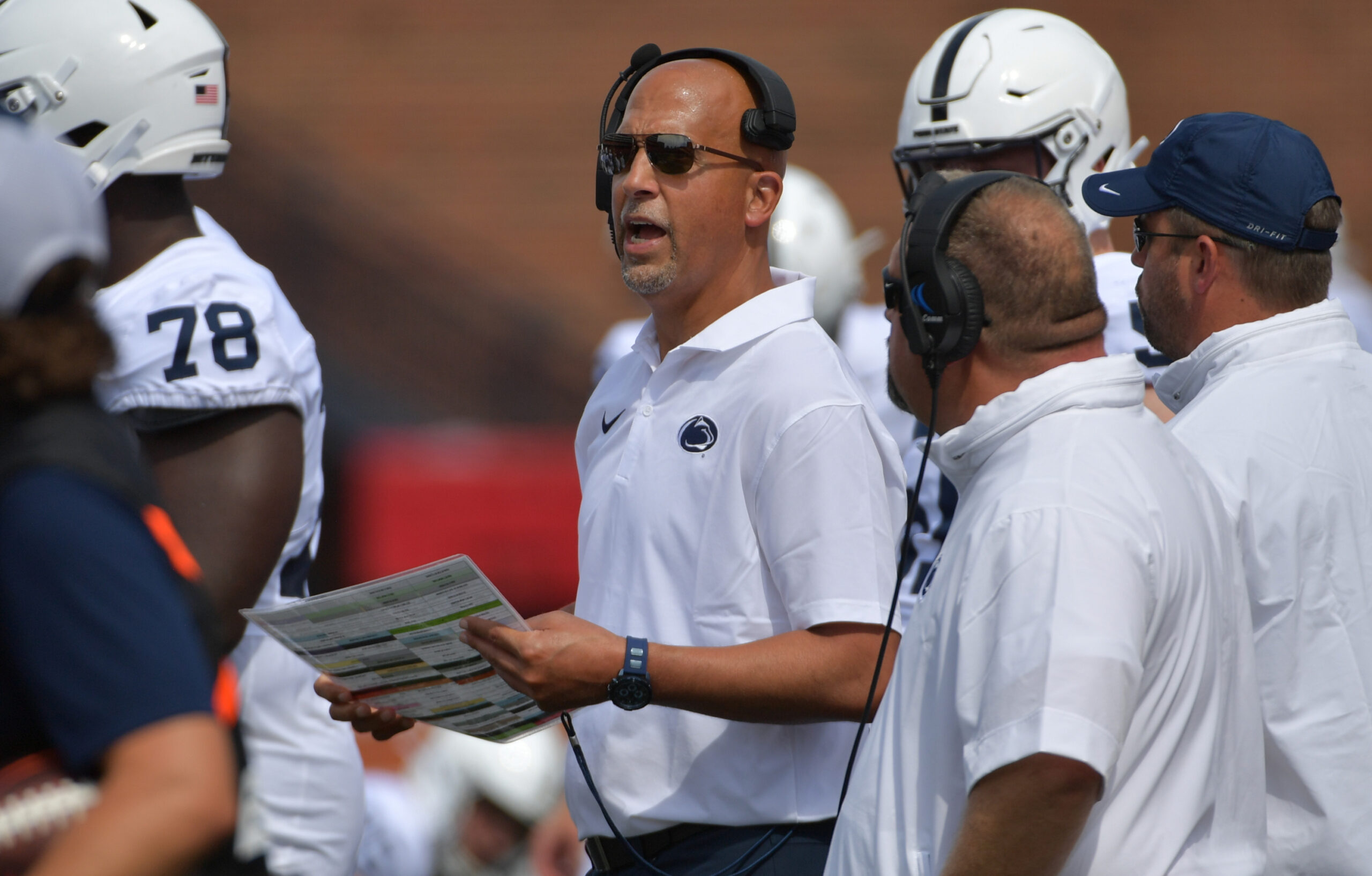 Tomorrow the No.6 ranked Penn State football team will face its last test before the bye week. As the Nittany Lions hit the road to face another Big Ten West team this time, it's Northwestern. PSU will look to ride its momentum from the 31-0 victory over Iowa last weekend. The Nittany Lions have forced 9 turnovers in the past two games. They're optimistic that they keep that streak going against Northwestern.
Basic Blues Nation Staff Predictions: Penn State vs. Northwestern
Caroline Bixler (@_supcaroline) – Host, Penn State Roar Room: Penn State 41 – Northwestern 6
At this point, when we point to "problems" with the Nittany Lion team, it's really just nitpicking. This weekend, I'd like to see them avoid the sleepy start on offense and finally get the explosive play monkey off their backs. This is likely a lot easier when you're not facing Johnny Newton.
The Wildcats are giving up 184 rushing yards per game so if Nick Singleton wants to break a few long ones, this will be the best opportunity he'll have.
Northwestern mounted a massive comeback against Minnesota last week in front of about 5 people and you wonder if there will be a bit of a comedown from that game. I predict that PSU fans will outnumber NW ones as they watch the team take care of business as usual.
Morgan Chapman (@BasicBluesPod) – Site Manager: Penn State 42 – Northwestern 7
The Penn State football team will need to bring their own juice this weekend. With that said, Northwestern is allowed 184 rushing yards per game. Nick Singleton and Kaytron Allen should be able to dominate this one. The Nittany Lions will take an early lead and never look back. They will also cover this one.
Jaret Gold (@JaretGold) – Contributor: Penn State 42 – Northwestern 6
Another sleepy road kick awaits the Lions in Evanston. In all reality, Northwestern is a much worse football team than the last noon kick opponent, Illinois. While they had an impressive comeback win over Minnesota last week, this program is trying to recover from a massive scandal that saw long-time coach Pat Fitzgerald dismissed from the program.
While PSU has a tendency to play with its food during these noon kicks, there is no reason to suggest that Northwestern has the horses to keep things close with Penn State for a long period of time.
Penn State has been able to get the backups significant playing time in every game this season, and I see no reason this changes Saturday.
Shane Lunnen (@SJLunnen) – Contributor: Penn State 45 – Northwestern 10
After a big win over Iowa last week in the whiteout, Penn State travels to sleepy Evanston this week. With another 11 AM local kick just hope the boys in white are ready to play.
Would love for this to be a week where we get some long runs from Singleton and Allen. Maybe they both pass the century mark. The Wildcats just don't have the horses to keep up with these Lons. The defense does its job again causing three more turnovers. Northwestern's lone touchdown comes late with the game well in hand.
Pat Sweda (@PatrickSweda) – Social Media Director/Contributor: Penn State 63 – Northwestern 7
This game is the complete opposite environment from what we saw a week ago. While the Wildcats are coming off of a thrilling come-from-behind OT win. That says more about Minnesota than it does Northwestern. I think PSU will try to establish the run this week and Nick Singleton and Kaytron Allen both go over 100 yards. Explosive plays have been a key topic amongst Nittany Lion fans. This week is a chance to put some of those worries to rest.
Matt Thomas (@MGAT1408) – Editor-in-Chief: Penn State 42 – Northwestern 7
After several interesting matchups to start the year, Penn State football now enters the "boring" portion of its schedule before facing two potential top-five matchups in October and November. I guess there's always a chance that the Nittany Lions get caught off guard, but I don't foresee that happening Saturday.
I don't even necessarily need to see that much from Penn State this week. Northwestern is statistically one of the worst offenses in the Big Ten, so look for Manny Diaz's group to pin their ears back. If the Nittany Lion offense can control the game and get out of Evanston with an easy win, then it's a good day. Explosive plays be damned.
How to watch Penn State vs. Northwestern:
Saturday's matchup between Penn State and Northwestern will kick off at 12:00 p.m. on Big Ten Network.
---
---
Thank you for reading Basic Blues Nation. Please follow us on Facebook and Twitter for the latest news and insights on your favorite Penn State athletics. For feedback, questions, concerns, or to apply for a writing position, please email us at [email protected] or direct message us on our social media. Also, be sure to check out our new site shop. It's due to your support that we can become one of the market's fastest-growing Penn State sports outlets!