Penn State football named one of college football's most dangerous teams in 2023
Do the Nittany Lions have the ability to make waves this season?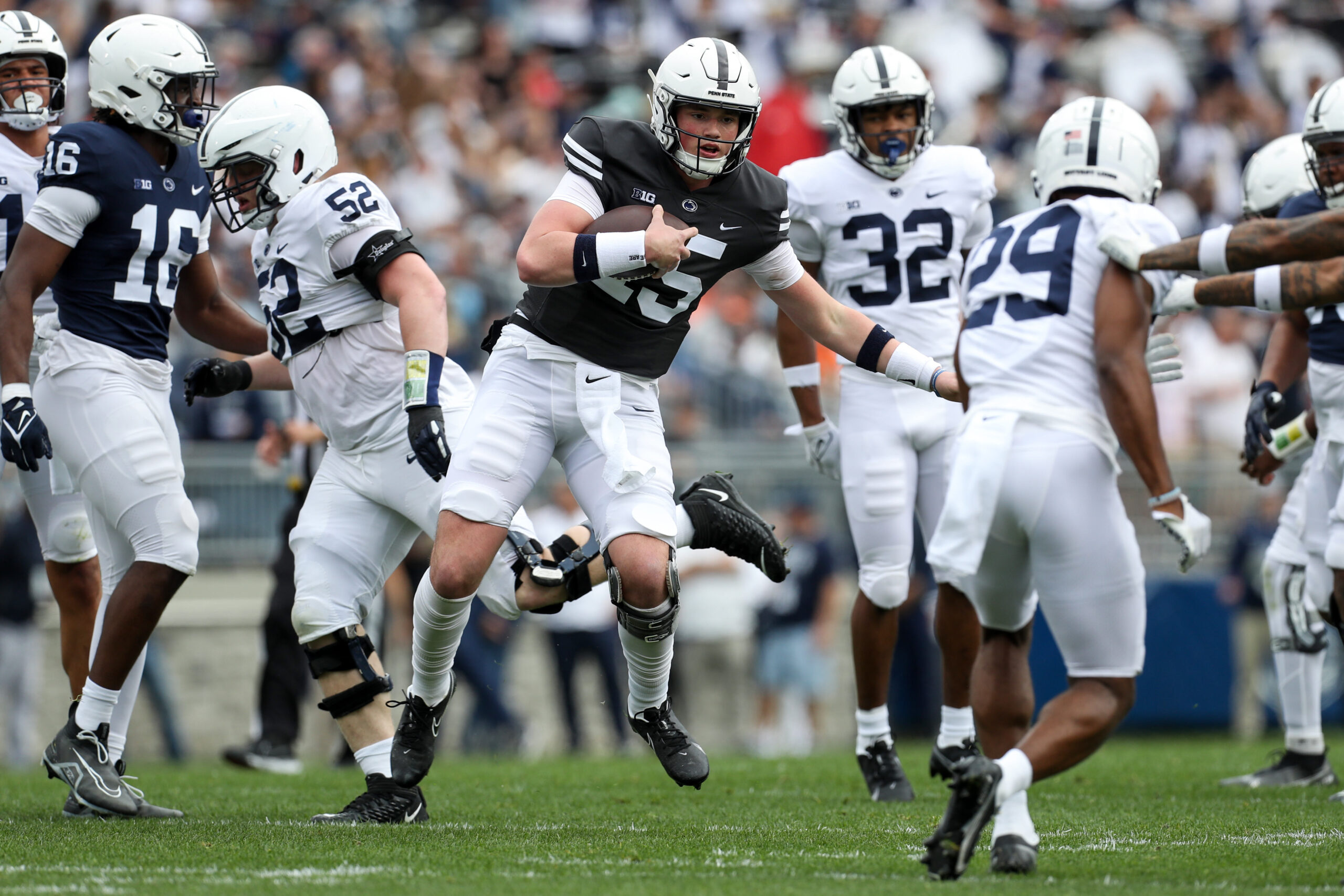 Last year, Penn State football surprised many commentators with its on-field performance. The Nittany Lions were predicted by many to drop three or four games, which was considered a bounce-back season after going 11-11 in 2020 and 2021. Instead, Penn State rattled off as many wins in 2022 as the program had combined in the previous two years, capped off by a Rose Bowl victory over No. 8 Utah. This year, the Lions aren't sneaking up on anyone. Regarded as a team on the cusp of a breakthrough season, 247Sports recently ranked Penn State as one of college football's most dangerous teams in 2023.
Penn State football named one of the most dangerous teams in the country for the 2023 season
Going into this year, James Franklin's squad is already firmly entrenched in many preseason top-10 rankings, and is a trendy pick as a darkhorse playoff contender. This week, 247Sports released its rankings of the most dangerous teams in all of college football for the 2023 season. And like most other lists this offseason, Penn State football found itself near the top.
The Nittany Lions are considered the third most dangerous team in the nation by Brad Crawford of 247Sports, coming in behind USC and Texas. Crawford is apparently high on the talented Nittany Lions roster. Still, he notes that the typical barriers could prevent Penn State's success once again:
On paper, this is James Franklin's most talented team in Happy Valley, and everyone who follows the Nittany Lions knows there are two games on the schedule that will determine whether this team gets a crack at the playoff on Selection Sunday — Ohio State and Michigan.
Crawford went on to tout the ability of likely starting quarterback Drew Allar, noting that he could be "the piece Penn State has needed to go from great to elite."
How dangerous are the Nittany Lions?
Penn State football does have all the potential to be a major threat in the Big Ten East and beyond in 2023. The pieces all came together for the Nittany Lions at the end of last season, dominating their opponents 200-61 over the final five games of 2022. The 2023 roster has retained its core of young talent, with players who should perceivably be able to elevate their play with another offseason under their belts.
Like everyone else, I agree that Penn State's season will likely come down to two Saturdays in the fall. While the Nittany Lions recently moved up in the national championship odds, they're still looking up at Michigan and Ohio State.
However, I'm high on Penn State's chances to finally get over the hump this season. The Lions have historically played Ohio State tough in Columbus, and they get this game coming off a bye and a non-conference matchup against UMass.
Penn State then gets Michigan, which in all likelihood will be the tougher of the two games, at home several weeks later. But the rivalry against the Wolverines has often been won by the home team in the James Franklin and Jim Harbaugh era. I would expect the 2023 matchup to play out much closer to 2021 than 2022.
In reality, Penn State only needs to win one of these games to have a realistic chance at the College Football Playoff. Even if it doesn't make the Big Ten Championship game, a one-loss Nittany Lion team with a win over a potential top-five opponent will be one of the strongest teams in college football. But for now, only time will tell if all the hype around Penn State football will be worth the wait.
---
---
Thank you for reading Basic Blues Nation. Please follow us on Facebook and Twitter for the latest news and insights on your favorite Penn State athletics. For feedback, questions, concerns, or to apply for a writing position, please email us at [email protected] or direct message us on our social media. It's due to your support that we can become one of the market's fastest-growing Penn State sports outlets!