Penn State football: early betting odds for two pivotal B1G games updated post-spring
Las Vegas has updated its view on the two biggest games for Penn State football this season.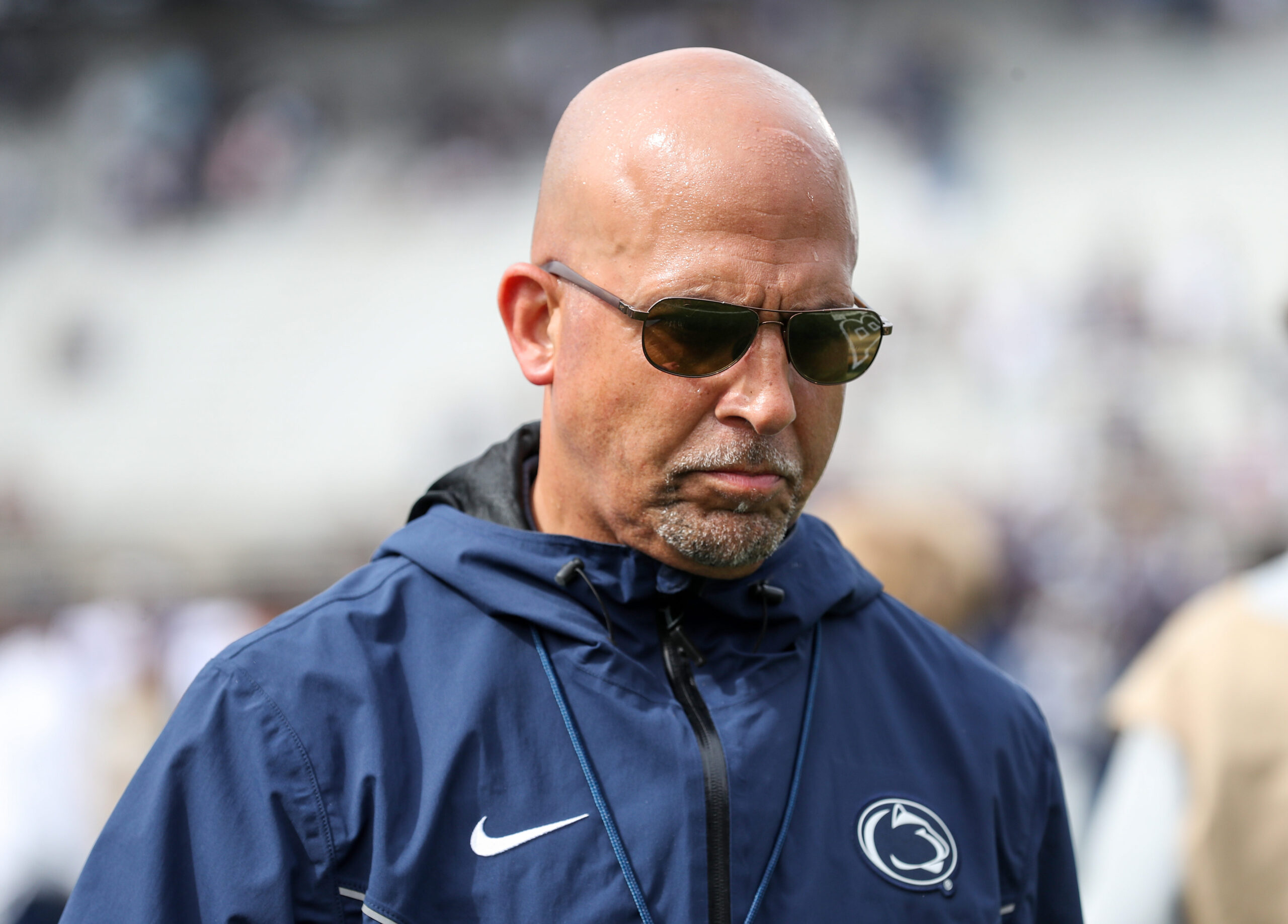 Even before the clock struck zero in its Rose Bowl victory in January, the expectations for Penn State football in 2023 were already steadily on the rise. Over the last month of the 2022 season, the young talent base of the Nittany Lions came into its own as Penn State outscored its final five opponents 200-61. James Franklin and his Lions have been firmly ranked inside the top 10 by practically every outlet this offseason and have been called a dark horse College Football Playoff contender by many. However, like every year, Penn State's 2023 season will be defined by two games: Ohio State and Michigan. While Penn State may have its best chance in some time to beat one, or both, of these teams, early betting odds updated following spring practice indicate that the Nittany Lions still have their work cut out for them.
Early betting odds move away from Penn State football after spring practice
Ohio State and Michigan have been the class of the Big Ten for the better part of the last decade. The Buckeyes or Wolverines have won the conference every year since Penn State took home the title in 2016. As a result, James Franklin has been looking up in the Big Ten East standings for most of his time in Happy Valley.
Despite the optimism coming into the 2023 season, Penn State still opened as an underdog in both pivotal matchups. In February, Lions247 reported that FanDuel had Penn State as eight-point and 1.5-point underdogs against Ohio State and Michigan, respectively. Draft Kings updated its odds for the 2023 season following spring practice in April. Both games have continued to move away from the Nittany Lions.
Lions are now two-score underdogs against Ohio State
The first of these two pivotal matchups occurs on October 21, when Penn State travels to Columbus to take on Ohio State. According to Draft Kings, the Lions are now a 10.5-point underdog against Ohio State. It makes sense that the Buckeyes are considerable favorites, as they have recently dominated the series. Penn State is currently 1-9 against Ohio State in the last 10 years. Further, James Franklin's current six-game losing streak against the Buckeyes is the longest in program history.
However, even in down years, Penn State has played relatively well in Columbus. The Lions have lost by an average of seven points in their last three games at Ohio State. Further, the profiles of both these teams are eerily similar this season. Both teams will be breaking in new starting quarterbacks but return strong defenses. Despite the early betting odds, I expect this game to be competitive.
Penn State in a toss-up game versus Michigan
Three weeks later, on November 11, the Lions will host the reigning Big Ten champions in Beaver Stadium. While the early betting odds for this game have moved away from Penn State slightly, it's still considered a toss-up. Draft Kings now has Michigan as a 2.5-point favorite, up one point from February.
Overall, the Penn State and Michigan rivalry has been much more competitive recently. Since 2016, the home team has won all but two games – when Penn State left Ann Arbor with a 27-17 win in 2020 and when Michigan squeaked out a four-point victory in Happy Valley in 2021.
As much as it may hurt Penn State fans to admit it, Michigan is one of the best teams in college football and the standard in the Big Ten right now. But this game is also a favorable matchup for the Nittany Lions at home. Even if Penn State were to fall at Columbus, a one-loss team would still have all of its post-season aspirations to play for in November. If I had to pick one of these games to be at home this season, it would be this matchup for the Nittany Lions.
Is one enough?
While Penn State football does have a difficult schedule to start the year, the middle stretch of the season shapes up nicely for the Nittany Lions. After facing four Power Five opponents in September, Penn State plays UMass the week before traveling to Columbus and then faces Indiana and Maryland before taking on Michigan. This should help the Lions lick any wounds incurred through the early portion of the season.
Penn State doesn't need to be perfect to contend for the College Football Playoff this year. Even one loss should keep the Lions' playoff hopes alive going into the end of the season. Moving forward, the expanded College Football Playoff will increase the odds of teams with multiple losses contending for a national title. But 2023 is Penn State's last – and potentially best – chance to make the current four-team playoff. Falling short this year will certainly leave a sour taste in the mouths of many in Happy Valley.
---
---
Thank you for reading Basic Blues Nation. Please follow us on Facebook and Twitter for the latest news and insights on your favorite Penn State athletics. For feedback, questions, concerns, or to apply for a writing position, please email us at [email protected] or direct message us on our social media. It's due to your support that we can become one of the market's fastest-growing Penn State sports outlets!