Penn State football: 3 reasons the Nittany Lions will win the Big Ten
The Nittany Lions have a great shot at the program's first Big Ten title since 2016.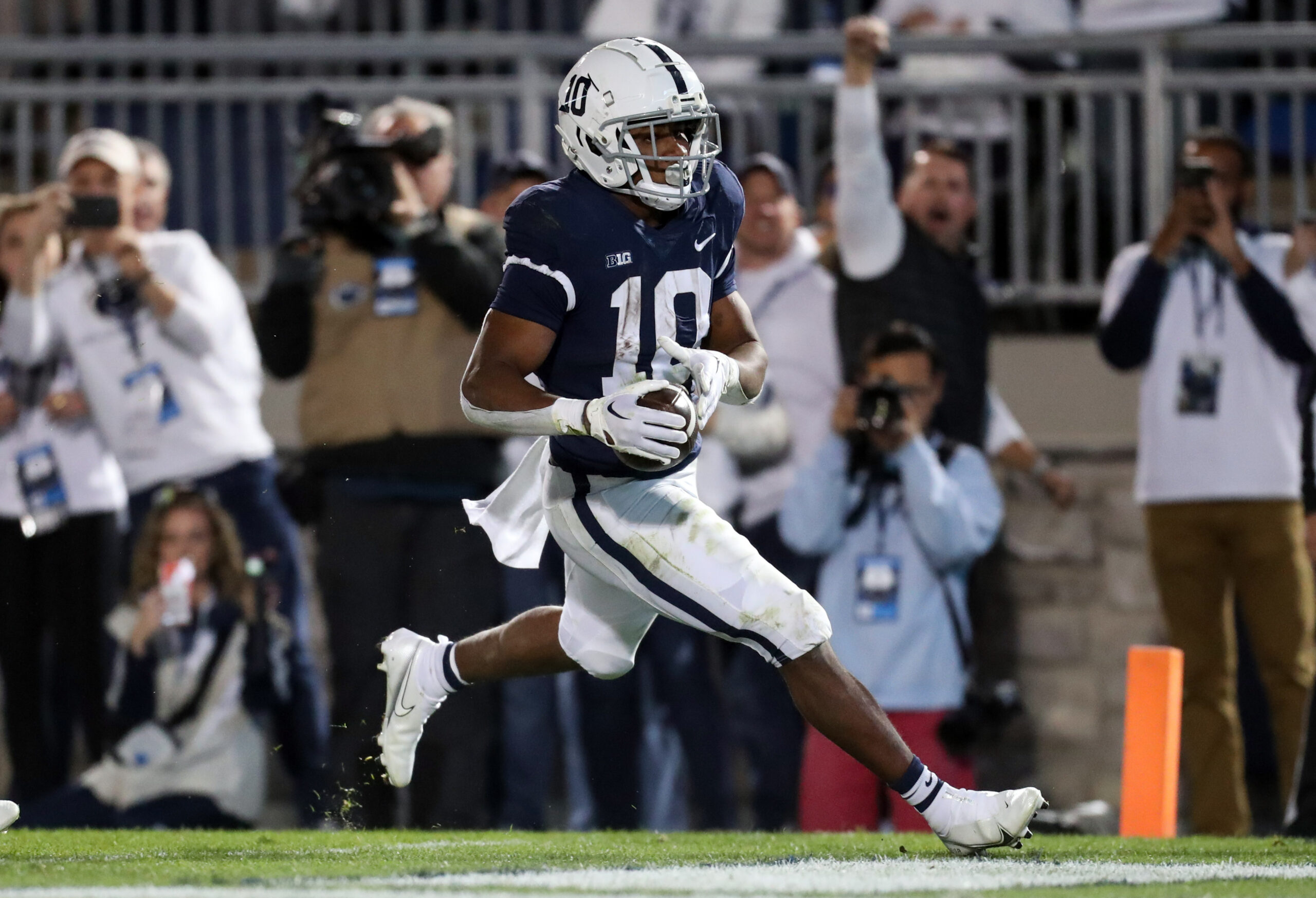 A season ago, no one would have thought that we would be sitting here talking about the Nittany Lions winning a Big Ten Championship. Penn State football was coming off of a 7-6 season, which concluded with a 14-point loss to Arkansas (9-4) in the Outback Bowl. Yet, after an impressive season in 2022, here we are — a Big Ten title and more could very well be in the cards this fall.
Penn State football has high expectations
Over the past six full seasons, Penn State football has seen four 11-win seasons, three New Year's Six wins (2017, 2019, 2022), and a Big Ten title (2016). After going 11-2 and winning the Rose Bowl a season ago, the Nittany Lions have some massive expectations this year; there appears to be no more excused for James Franklin & Co.
Reason one: Drew Allar
We are all aboard the Drew Allar hype train as Basic Blues Nation. Allar, the former No. 1 overall prospect in the 2022 recruiting class, could easily turn into the next college football super star — he has all of the intangibles, and after some transfer additions this offseason, he has the weapons.
Allar stands at 6-5 and weighs in at 242 pounds — the ideal size for a star quarterback. Throughout the 2022 season, Penn State football fans saw some incredible potential from Allar as he dazzled with incredible throws in garbage time. Now, in 2023, Allar will get his chance to shine as a true sophomore.
Reason two: Penn State's backfield
One of the biggest concerns about Penn State's 2022 roster was the running backs; however, after seeing what the Nittany Lions true freshman duo could do a year ago, it's clear that Penn State's backfield is in good hands.
Kaytron Allen and Nick Singleton — both rising sophomores — could quickly become one of the best running back duos in the nation. A season ago, Singleton helped carry the Penn State offense to 11 wins and a 35-14 victory in the 2023 Rose Bowl game over No. 8 Utah. Additionally, Nick Singleton became the first Nittany Lion since 2020 (Keyvone Lee) to rush for over 100 yards in a game, and the first Penn Stater since 2018 (Miles Sanders) to rush for over 1,000 yards in a season.
Reason three: The Nittany Lion defense
Just like many other positions, Penn State fans were unsure of what to expect from nearly the entire defense heading into last season. If that wasn't enough, Penn State football had a new defensive coordinator, Manny Diaz, who had recently been fired from the University of Miami (FL).
Now, heading into the 2023 season, we all know how good the Penn State defense truly is. With returning starters like Chop Robinson (edge) and Kalen King (defensive back), the Nittany Lions could have the best defensive unit in the nation — perhaps one of the best in the country.
For the first time in years, Penn State football brings the same offensive coordinator, head coach, and defensive coordinator into a new season together. This will be massive for the development of PSU's younger talent, and help the veterans settle in as a unit — especially when it comes to the Lions' talented defense.
_____________________________________________________________________________________________________________________________________________________________________________________
Thank you for reading Basic Blues Nation. Please follow us on Facebook and Twitter for the latest news and insights on your favorite Penn State athletics.
For feedback, questions, concerns, or to apply for a writing position, please email our Managing Editor at [email protected]. It's due to your support that we can become one of the market's fastest-growing Penn State sports outlets!