Drew Allar Makes Noteworthy 247 List Ahead Of 2023 Season
Drew Allar has some massive expectations heading into his sophomore season.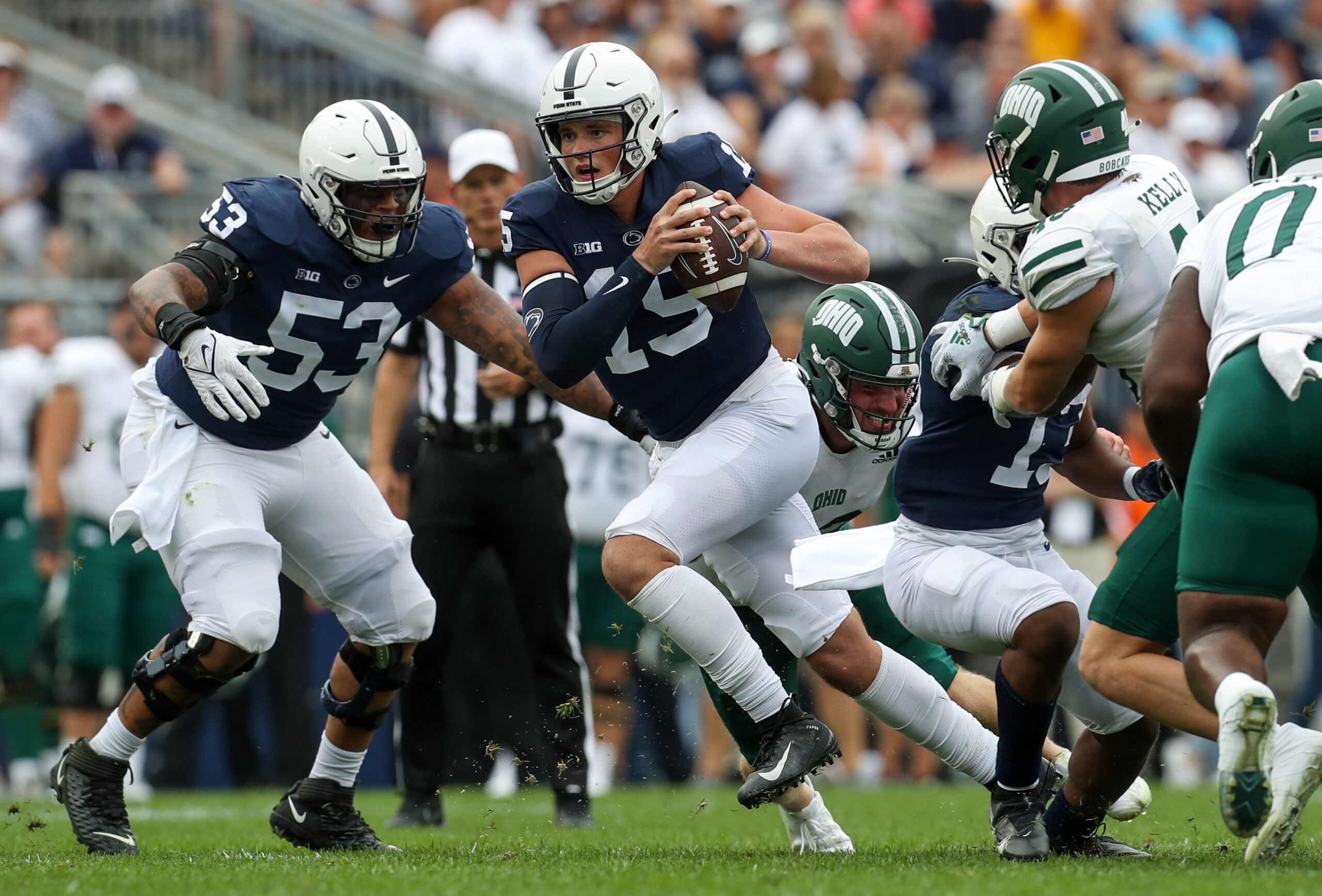 As all Penn State Nittany Lions fans know by now, the Drew Allar era is being advertised as a turning point in James Franklin's tenure. Thus far under Franklin, Penn State football has seen more success than it has since the 1980s when Joe Paterno won two National Titles, yet still, it feels like PSU is not meeting expectations.
After winning the Rose Bowl game on January 2nd to improve to 11-2, former QB Sean Clifford finished his college playing career, and handed the keys to rising true sophomore Drew Allar. As we enter the 2023 season, expectations have never been higher for Allar and the Nittany Lion offense — this was reenforced by 247 Sports, who named Drew Allar to an important list ahead of the season.
Drew Allar Named A Potential Rising Star
Last week, 247 Sports released an important preseason list: 'Players set to emerge as college football's next superstars in 2023.' On it, Penn State's new QB was listed early-on.
The first name on the list is Jorden Travis of the Florida State Seminoles. The Noles are coming off of a program-changing 10-3 season, and heading into this 2023 season, they too have high expectations. The next name on 247's list? Penn State's Drew Allar. Here is what 247 Sports has to say about Allar:
"The No. 1 overall QB in the 2022 class per the Top247, Allar is set to take over for Sean Clifford with a ton of experience around him. Allar is the type of high-upside passer who can push PSU in the discussion with Ohio State and Michigan in the Big Ten East."
The schedule for Penn State football this year is anything but easy, and frankly, the Nittany Lions have their work cut out for them if they expect to make a Big Ten title run and CFP push. Still, Allar is the man for the job, and could be the next superstar college quarterback to don the Blue and White.
Thank you for reading Basic Blues Nation. Please follow us on Facebook and Twitter for the latest news and insights on your favorite Penn State athletics.
For feedback, questions, concerns, or to apply for a writing position, please email our Managing Editor at [email protected]. It's due to your support that we can become one of the market's fastest-growing Penn State sports outlets!