Penn State Basketball has released its 2023-2024 official schedule
The Penn State basketball 2023-2024 schedule is here!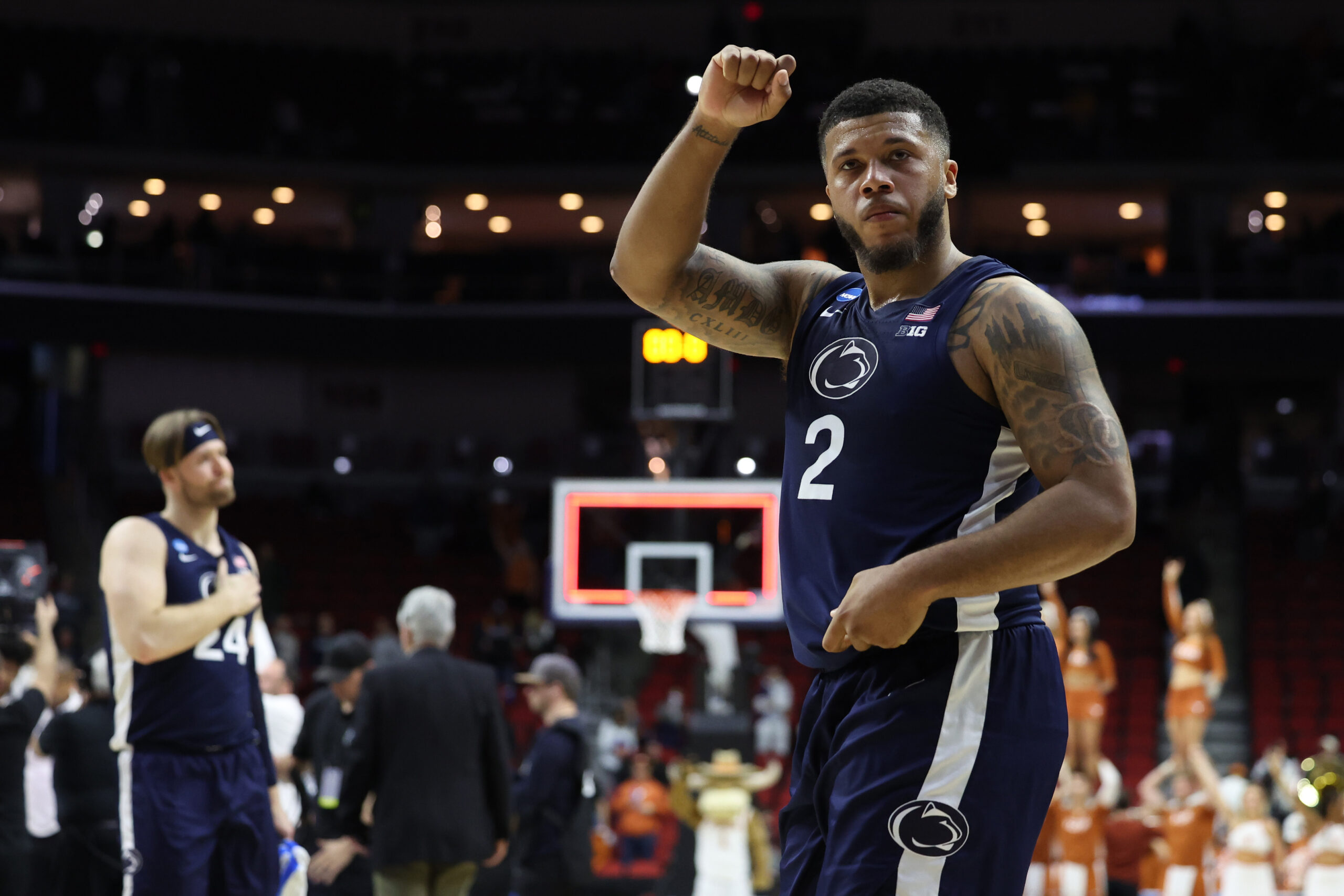 After a long wait, we now know what awaits the Penn State Men's Basketball team this winter. Year 1 of the Mike Rhoades era is around the corner with the release of the 2023-2024 basketball schedule. The schedule totals 30 games including an in-season tournament, a potential revenge game, and another Palestra special
Penn State Basketball has released its 2023-2024 official schedule
Before all that, however, the season opens up on November 6th against Delaware State. This game, at the Bryce Jordan Center, starts a run of home games to begin the year against Lehigh (November 10th), St. Francis (November 14th), and Morehead State (November 17th). This all leads to the ESPN Events Invitational.
Penn State gets its first big test down in Orlando in a rematch against Texas A&M. The game takes place on Thanksgiving, November 23rd, and will be a great chance to test out the radically different roster against a more familiar opponent. Penn State will play a total of 3 games in the tournament win or lose with the potential for a very intriguing matchup
If the Nittany Lions are able to go all the way to the championship they could match up against Mike Rhoades' former school, VCU. This would obviously be huge for the coach against his old school, but it also features a "revenge" opportunity for a couple of players as well. Point guard Ace Baldwin Jr. and forward Nick Kern Jr. both followed coach Rhoades from VCU to Penn State this past spring. While this game would be amazing, it is unlikely. Penn State and VCU would both have to mirror each other in each round whether that means winning out, losing out, or somewhere in between. A matchup we are guaranteed is another Big Ten Showdown in Philly.
On January 7th the Nittany Lions will take on Michigan in the Palestra. This will be the second year in a row Penn State will host a game in the historic arena and the 4th time since their 2017 matchup against Michigan State. Penn State has a long history in the arena playing 61 games there since 1927, and win or lose, the environment is always electric. 
The schedule in full goes as follows:
November 6th: vs. Delaware State
November 10th: vs Lehigh
November 14th: vs St. Francis(PA) 
November 17th: vs. Morehead State
November 23rd: vs Texas A&M*
November 24th: vs Butler/FAU*
November 26th: vs TBD*
December 2nd: vs Bucknell
December 6th: at Maryland
December 9th: vs. Ohio State
December 21st: vs Le Moyne
December 29th: vs Rider
January 4th: at Michigan State
January 7th: vs Michigan 
January 10th: vs Northwestern
January 13th: at Purdue 
January 16th: vs Wisconsin
January 20th: at Ohio State
January 27th: vs Minnesota
January 31st: at Rutgers
February 3rd: at Indiana
February 8th: vs Iowa
February 11th: at Northwestern
February 14th: vs. Michigan State
February 17th: at Nebraska 
February 21st: vs Illinois 
February 24th: vs Indiana 
February 27th: at Iowa 
March 2nd: at Minnesota 
March 10th: vs Maryland 
March 13th-17th: Big Ten Tournament
*= ESPN Events Invitational in Orlando, Florida
**= home game in Philly at Palestra
Penn State has already played a couple of warm-up games with two big wins in the Bahamas that gave us our first look at this new squad. The team has also announced a third against Robert Morris on October 27th as they gear up to take on this 23-24 schedule. As Mike Rhoades looks to begin a new era in Penn State basketball. 
---
---
Thank you for reading Basic Blues Nation. Please follow us on Facebook and Twitter for the latest news and insights on your favorite Penn State athletics. For feedback, questions, concerns, or to apply for a writing position, please email us at [email protected] or direct message us on our social media. Also, be sure to check out our new site shop. It's due to your support that we can become one of the market's fastest-growing Penn State sports outlets!