What was the turning point for James Franklin as Penn State football coach?
James Franklin pointed to this game as the moment when everything turned around for Penn State football.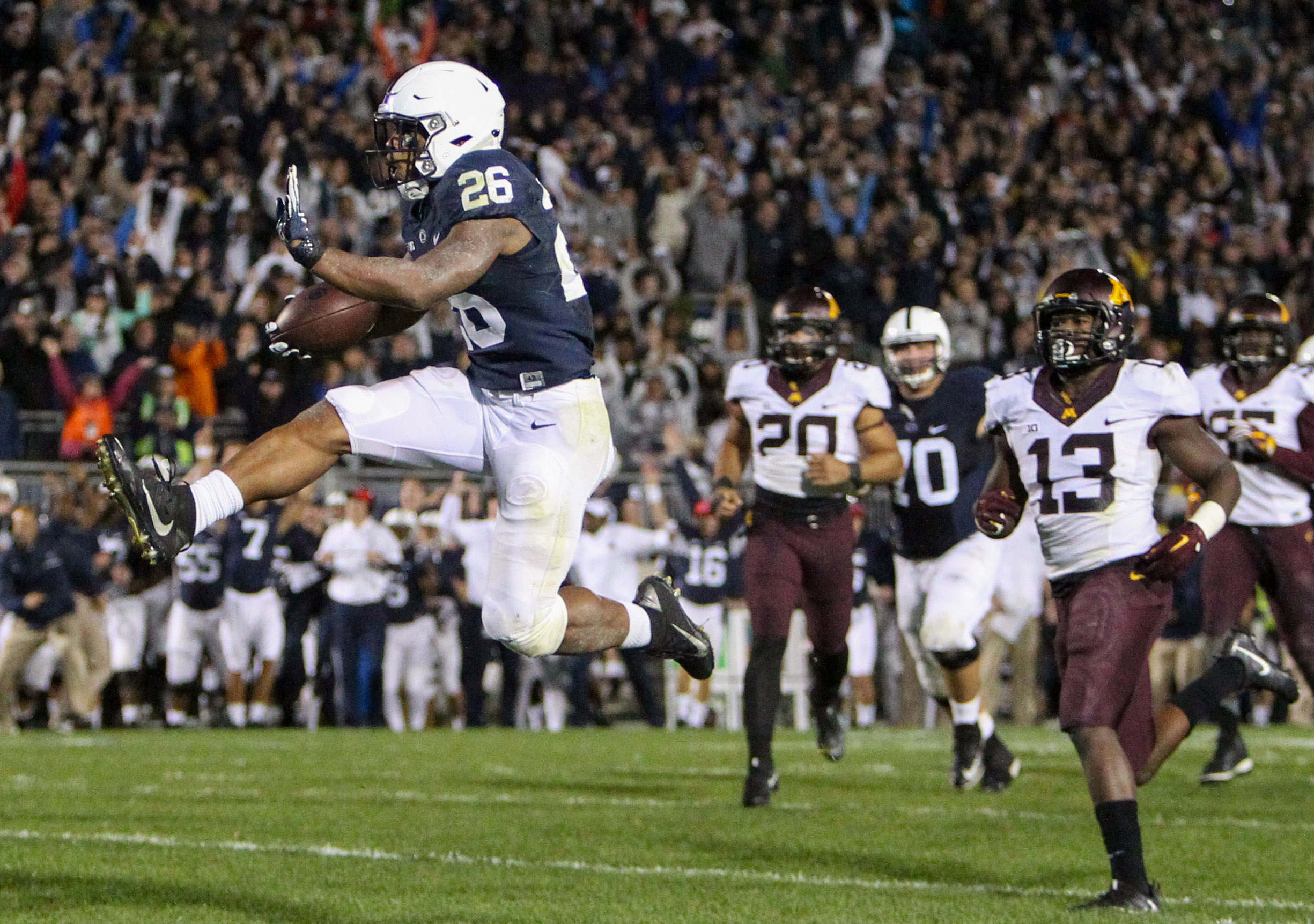 With Big Ten Championship and College Football Playoff hopes in 2023, James Franklin has the potential for his best team in a decade as the Penn State football coach. That statement isn't taken lightly, given what Franklin has already accomplished in Happy Valley, including four 11-win seasons, a conference title, and three New Year's Six bowl victories.
But early on during Franklin's time at Penn State, it didn't look like any of that would be possible. The Nittany Lions struggled at the start of Franklin's tenure, until one season – and one game specifically – turned it all around. In his recent interview with Adam Breneman on the podcast Next Up, Franklin discussed how his career at Penn State turned around during the 2016 season. However, the game Franklin pointed to as the turning point may not be what you'd initially expect.
James Franklin discusses the turning point in his tenure as Penn State football coach
When looking back at his decade at Penn State, 2016 is obviously the season when James Franklin elevated the program to another level. Some may point to the Nittany Lions' Big Ten Championship victory over Wisconsin or the upset win against Ohio State as the defining moments of that season. However, for Franklin, the turning point for the 2016 season was actually Penn State's 29-26 overtime win against Minnesota.
Going into 2016, Franklin was a combined 14-12 as Penn State's head coach. By October, the Nittany Lions were .500, with a heartbreaking defeat at Pitt followed by a blowout loss at Michigan. The hot seat was growing warmer by the game for Franklin, especially when Penn State went into halftime down 13-3 against the Golden Gophers at home.
But as would become characteristic during the 2016 season, the Nittany Lions rallied. Penn State outscored Minnesota 20-10 in the second half to force overtime. After Minnesota opened the extra frame with a field goal, Saquon Barkley would take a first play 25 yards for a walk-off touchdown.
Why was this game so important for the Nittany Lions?
According to James Franklin, the come-from-behind win against Minnesota would set the course for what Penn State would accomplish the rest of the way in 2016. Franklin described the moment as follows:
We're 2-2. We're down at halftime. The student section is chanting, "Fire Franklin. Fire Franklin, right?" And we go in at halftime, and we come out and find a way to beat a good Minnesota team. They were a good football team. We find a way to win that game. Saquon makes an unbelievable play on a screen pass. And then we don't lose again. We win, I think, nine straight or something like that. We just go on a run and go on a tear. And now I'm walking on campus, and the same students going, "Fire Franklin," are like, "Coach, you're the best! We've always been you!"…But I think obviously that was a really important time. And we were able to gain confidence and momentum and build.
Obviously, the Nittany Lions' wins against Ohio State and Wisconsin, both of which were come-from-behind victories, will live in Penn State history forever. Even the epic Rose Bowl against USC is likely front of mind for many Penn State fans when they think of the 2016 season. But the dramatic win against Minnesota is where Penn State's magical run began. And for Franklin, it's the moment when everything turned around in Happy Valley.
---
---
Thank you for reading Basic Blues Nation. Please follow us on Facebook and Twitter for the latest news and insights on your favorite Penn State athletics. For feedback, questions, concerns, or to apply for a writing position, please email us at [email protected] or direct message us on our social media. It'sIt's due to your support that we can become one of the market'smarket's fastest-growing Penn State sports outlets!